Are you thinking of becoming a landlord? The changing rules in the property market provide even more reason to thoroughly do your research before taking the plunge.
LAST UPDATED ON 31 JULY 2018
It's an interesting time to pile into bricks and mortar, with new legislation giving prospective buy-to-let property owners plenty to think about before parting with their cash. But to help make the decision a little easier, here are the pros and cons to consider…
PROS
Long-term returns
The price of just about everything fluctuates over time and property prices aren't an exception. But if you're focused on the long-term, the bet is that values will rise, and provide you with a decent return.
After all, values are about 22% higher than they were 10 years ago, according to Zoopla data. That's a pretty appealing return, and while past performance isn't a guide to the future, a property investment has the potential to do well – given time to grow.
The key is patience. Don't just be looking to make a quick buck, and be willing to stick out the highs and lows of the market.
Lots of options
A positive for those with little spare cash is that you don't need a big sum to invest any more. A growing range of options means you can start from just £100, without the hassle of owning and managing a property yourself.
You can invest into an account with Zoopla partner, Bricklane.com, where options include investing in a Standard account and its Property ISA (if you're after a tax-free wrapper), or through your pension if you want property investment to form part of your retirement plans.*
How it works is simple.
Your investment is boosted by rental returns, and your fund's value also mirrors the properties' values. That means if prices rise, so do your returns.
Bricklane.com offers two funds – one focused on properties in Leeds, Manchester and Birmingham, and another on London.
Remember that if you invest in an ISA, any returns are paid free from income tax, and you don't need to declare these on your tax return.
Your ISA allowance stands at £20,000 for the 2018/19 tax year. But you can invest as much as you want with Bricklane.com.
There aren't any guarantees that your fund won't fall in value as your capital is at risk, although the hope is that, over time, you get back more than you put in.
Tax rules apply to ISAs, and these may change, and their impact depends on your personal circumstances, which can also change.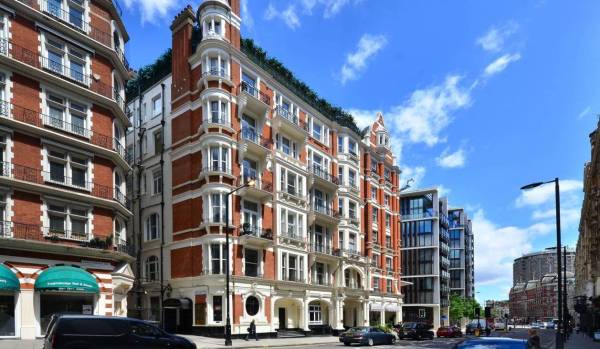 Chance to get a deal
The property market is cooling around the country, which means that you could bag a deal. According to online estate agent Emoov, one in five homes sold through its site was being down valued, compared with just one in 20 two years ago. Meanwhile, mortgage brokers L&C Mortgages has seen a rise in advisers reporting reduced valuations.
That's not to say prices are falling everywhere. There are plenty of places where values continue to rise - so do your research to find potential hotspots for bargains.
CONS
Whopping Stamp Duty bills
Buy-to-let landlords have been hit by a series of tax changes, which makes it more important than ever to do the sums before investing.
For starters, you're likely to find you're slapped with an extra 3% Stamp Duty Surcharge for buying an investment property in the UK if you already own a home anywhere in the world.
What's more, the extra charge is liable on the entire cost of the property. That's a massive £10,500 on a buy-to-let bought for £350,000.
Tax changes
The government has been doing a fair amount of tinkering with tax rules elsewhere too, with the standard 10% tax relief on 'wear and tear' costs for landlords axed in 2016.
Mortgage interest relief is gradually being whittled away too, and will be capped at the basic rate of 20% by April 2020.
This'll impact on all landlords, but higher-rate and additional-rate taxpayers will be worst affected. The changes are already impacting on the appeal and profitability of traditional buy-to-let.
Tougher to borrow
The Bank of England base rate is still 0.5% meaning borrowing costs may be relatively cheap if you're a wannabe buy-to-let investor.
But there are other factors to consider. There's the balance of rental income on a property and the cost of your monthly mortgage interest, or so-called 'rent-to-interest' ratio.
Mortgage lenders have previously used typical ratios of 125%, meaning that your rental income needs to equal 125% of your mortgage interest payments.
But the Bank of England's Prudential Regulation Authority (PRA) has changed the way in which buy-to-let mortgage applications are underwritten for 'portfolio landlords' (those with four or more mortgaged properties).
Lenders are now checking out a landlord's entire property portfolio when deciding whether or not to offer a mortgage through so-called stress tests, meaning that if some properties don't generate enough rent to cover mortgage repayments, you may be unable to get a mortgage.
You may even be asked for a full breakdown on rental income on all your properties, alongside a business plan and cash flow projection.
That's often enough to put off the keenest of 'portfolio landlords' hoping for a massive cash injection from buy-to-let.
You might also be interested in...
This article does not constitute financial advice. If you are unsure about whether investment is right for you, you should seek independent advice before investing, including tax advice.
Zoopla Limited is an introducer appointed representative of Gallium Fund Solutions Limited (Reference number: 487176) which is authorised and regulated by the Financial Conduct Authority.