Heard about ISAs but not got around to investing in one yet? Here's some motivation to get you started.
Savings rates have been woeful for years, and failing to keep up with the rising cost of living while continued low interest rates – even if a small rise is in the offing – spells seven more bad news for savers.
Yet there are ways to fight back, by shielding returns from the taxman in ISAs, one of the simplest savings vehicles – and considering alternative options. Here are five reasons to invest in ISAs.
1. Highest ever allowance
You can slot away up to £20,000 in the current 2017/18 financial year in an ISA – the highest annual allowance ever.
This is the amount you can save in an ISA without paying tax on the interest, income and gains you earn, and it's a jump of around a third on the previous year's £15,240 allowance.
This offers a great opportunity to put away more of your money, entirely tax-free. But remember, you'll need to use your allowance by the 5 April each year – it can't be rolled over to the following financial year.
You can steadily rack up ISA savings over the years, building a tidy sum. That is, until you decide you need the cash – towards, say, a deposit to buy a property, or a big outlay such as school fees.
2. New more flexible rules
Since April 2016, ISAs have been more flexible than ever. You now have the freedom to withdraw money from an ISA and return this to your account within the same tax year, without it diminishing your ISA allowance.
The rules work on old cash ISAs, and money you've deposited this tax year. Previously, any money taken out and paid back into your account used up part of your annual ISA allowance.
You can use the new flexible rules with a cash or investment ISA, so long as your provider supports them – it's optional for them, but many banks and building societies have signed up to the new rules.
But, if you plan to make use of this flexibility, check before you slot the money away.
3. Welcome tax breaks
ISAs are a particularly valuable savings tool because of their tax benefits, giving your savings a boost. This is particularly while rates remain in the doldrums and inflation eats away at the value of your cash over time.
You won't pay a penny on any of the interest earned from a cash ISA, or capital gains tax or income tax on the returns from your assets in an investment ISA.
Slashing the amount of tax you pay on your savings and investments is a vital part of successful financial planning. Plus, it could make a big difference to the size of your savings over the long-term.
You can already earn some interest outside of ISAs, thanks to the introduction of the Personal Savings Allowance in April 2016.
You can earn up to £1,000 in interest without paying tax if you're a basic-rate taxpayer, with the limit rising to £500 if you're a higher-rate taxpayer.
However, there will be savers who have maxed out this limit, and reap the benefits of ISAs as they amass greater sums in these accounts over the years. This will particularly the case when interest rates start to rise – and you earn more interest on your savings.
Remember that tax rules can and do change, and their effect depends on your individual circumstances.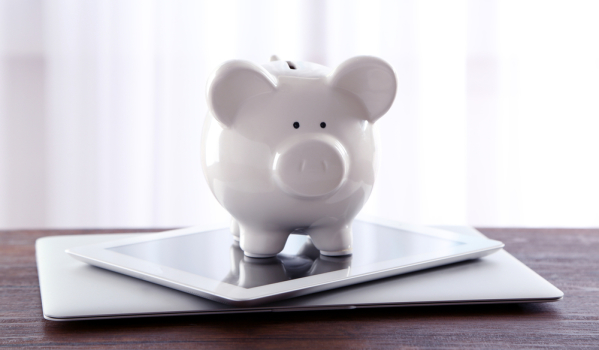 4. Greater choice
There is a growing range of options when it comes to where to invest your ISA allowance. You can invest in cash, investments, peer-to-peer lending – and even property.
Your choice depends on your saving goals, as well as what cash or investments you already hold. But it's important to invest in a range of assets, including cash, shares, and property – to minimise the risk of stock market shocks impacting on the value of your investments.
Bricklane.com offers the first online Property ISA, and you can open an account with just £100. Your cash is held in funds that are used to buy property let out to tenants in some of the UK's biggest cities, including Birmingham, Leeds, Manchester – and, most recently, London.
Your investment earns rental income, and reflects changes in the prices of the properties owned, with income and gains paid entirely free of tax.
Find out how to invest in the UK's biggest cities
The tax-free element on returns in a Property ISA is capped at your annual ISA allowance – £20,000 for 2017/18 – but there isn't an upper limit for how much you can invest.
You can also transfer the value of your existing cash or investment ISAs from elsewhere, if you are seeking to diversify away from cash, for example.
But unlike cash savings, there is some risk involved with investing. Your capital is at risk although your investment also has the potential for greater returns over the long-term. Tax rules apply and may be subject to change.
Before investing, make sure you understand the risks involved. Putting money away for a minimum of five years is typically considered wise – to ride out the peaks and troughs of the market. If you are unsure where to invest, consider professional financial advice.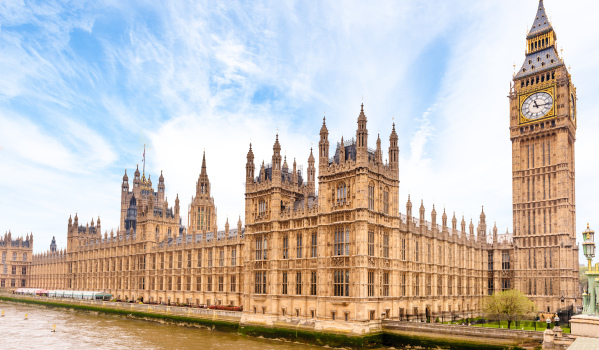 5. Government boosts
Whether you are saving, say, to get onto the property ladder or towards retirement, ISAs are one of the easiest ways to put your money away for the future.
And the Government launched another ISA in April 2017 to add to the mix, that offers a tax-free bonus.
If you're aged under 40, you can save up to £4,000 in a Lifetime ISA towards a deposit (or retirement) each financial year tax-free, and get a £1,000 top-up from the Government.
You can squirrel away savings into a LISA between the ages of 18 and 50 – with the most you can receive from the government bonus amounting to £32,000, on a maximum of £128,000 saved.
Zoopla Limited is an introducer appointed representative of Gallium Fund Solutions Limited (Reference number: 487176) which is authorised and regulated by the Financial Conduct Authority.