Individual Savings Accounts – or ISAs – are the ideal weapon in any saver's armoury. Here are 5 reasons why.
Savers are often advised to stuff their spare cash in a tax-free ISA before the end of the financial year. Yet for many, pitiful interest rates and little prospect of any rises have seen these accounts lose their appeal.
Besides paltry rates, the introduction of the tax-free Personal Savings Allowance in April 2016 has made standard savings accounts more favourable.
Nevertheless, using ISAs as a savings vehicle still has comes with particular advantages. Here are five.
1. Benefits in a ISA build up
The cost of living – or the CPI measure of inflation – currently stands at 2.6%. Yet interest rates on savings accounts remain in the doldrums, with the Bank of England keeping the base rate down at record lows of 0.25%.
Rock-bottom rates make it more important than ever to consider how to boost returns on any spare cash. And one way is to use the tax-free benefits of ISAs, which mount up over time. By contrast, standard savings accounts may be hit by tax liabilities.
By using your ISA allowance, which stands at £20,000 for the 2017/18 financial year, you could build a hefty sum over time, keeping it out well out of the taxman's grasp.
You won't pay a penny on any of the interest earned from a cash ISA, or capital gains tax on the growth of assets wrapped in an investment ISA.
Slashing the amount of tax you pay on your savings and investments is a vital part of successful financial planning. Plus, it could make a big difference to the size of your savings pot over the long-term.
Diligently slotting money into an ISA boosts your savings by what's known as compound interest – which means you'll earn interest on interest already earned. And, within an ISA, this is all tidily kept within a tax-free savings vehicle.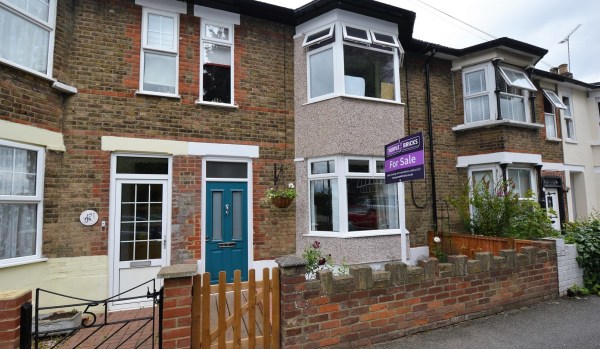 2. The Personal Savings Allowance won't look so generous if interest rates rise
The Personal Savings Allowance (PSA), introduced in April 2016, is the amount of interest you can tax-free outside of ISAs.
It stands at a maximum of £1,000 if you're a basic-rate taxpayer, with the limit falling to £500 if you're a higher-rate taxpayer. Yet while the PSA looks hefty now, it may not if interest rates rise.
If savings rates increase to the levels seen before financial crisis (around 7%) then you'd only need around £14,000 in savings as a basic-rate taxpayer to reach your £1,000 allowance – that's less than one-year's worth of your ISA allowance.
In other words, it could be easy to breach this, particularly with greater sums built up in savings over the years.
3. Your tax status could change
Remember that you get a lower PSA if you're a higher-rate taxpayer – that's anyone earning between £45,000 and £150,000 in 2017/18 financial year, who pays tax at 40%.
Meanwhile, top-rate taxpayers aren't entitled to any tax-free savings outside an ISA. So, if you're climbing the career ladder, or hopeful of a salary boost – this could push you into a higher tax bracket.
As ISAs pay returns tax-free, it follows that the greater your tax burden, the more appealing ISAs can become.
So, remember that if your situation changes, your savings priorities might also shift towards maximising tax-friendly options.
4. More choice of ISAs than ever before
There are more options than ever before when it comes to ISAs. You can now pick one aimed at helping you save towards retirement, buy your first home – or towards any other life goal.
You can even invest in property through these tax-free wrappers, with an account from providers such as Bricklane.com.
A property ISA could be a useful way to spread your spare cash between different assets, alongside giving you an investment in bricks and mortar in some of the biggest UK cities, including the capital.
You can slot away as little as £100, with your cash pooled in a fund that invests in a range of properties. Your investment is boosted by rental income, and will reflect any movement in property values.
Returns have the potential to beat standard savings accounts, and cash ISAs. For example, if you'd invested
£5,000 in a Property ISA five years ago, it would be worth £7,344 today – or £1,963 more than if you held the sum in a cash ISA, paying 1.5%.*
This return of 8.0% a year is based on past house price growth and rental performance including all taxes, fees and costs across London, Manchester, Leeds and Birmingham.
London was added to the mix this month.
Remember, unlike with cash savings, there is some risk involved, as if your investment performs badly, you could lose some or all your capital.
But that said, your money also has the potential for greater returns over the long-term when held in an investment, rather than cash.
Also, bear in mind that tax rules – around ISAs, for example – can, and do, change, and their effects depend on your particular circumstances, which, of course, can also change.
Alternatively, among other options aside from cash and stocks and shares ISAs, you may opt for a Lifetime ISA.
Launched in April 2017, these are available to savers aged under 40, holding cash that can be put towards buying a first home, or retirement. You can save up to £4,000 a year into these accounts, and you'll get a £1,000 tax-free top-up from the Government.
5. Tax-free benefits can now be passed on
Saving into an ISA gives your money the chance to grow, safely away from the taxman's grasp. Under old rules, their tax-friendly status died with you. So, while ISA savings could be passed on to beneficiaries, they'd lose their tax-free status once they'd landed.
However, changes made to ISAs back in April 2015 mean this is no longer the case. ISAs can now be passed on to spouses or civil partners complete with their tax-friendly benefits.
By comparison, the Personal Savings Allowance cannot be passed on. If your beneficiaries inherit money held in a standard savings account, any interest earned is subject to tax.
* This calculation is a simulated historical performance. Past performance is not a reliable indicator of future performance.
Zoopla Limited is an introducer appointed representative of Gallium Fund Solutions Limited (Reference number: 487176) which is authorised and regulated by the Financial Conduct Authority.