Keeping the tax you pay on property investments to a minimum is one way of boosting returns – and the beginning of the new tax year is a great time to plan
Investing for the future is always a prudent idea, but can become disheartening if the tax man takes a big chunk. Here are five ways to be a savvy investor and slash your tax bill.
1. Max your ISA allowance
You can squirrel away up to £20,000 in the current 2018/19 financial year in an ISA, where you don't pay personal tax on investment returns.
If you're a regular investor, maxing your ISA allowance can rack up a chunky sum over the long-term. But ISAs present a 'use it, or lose it' opportunity, and you have until 5 April 2019 before we start a fresh tax year.
Always bear in mind that it's wise to hold some cash for a rainy day. Typically, experts recommend saving at least three months' worth of salary as a financial cushion.
If this is the case and you're uncertain whether you'll need your money before the end of the tax year, you could look at saving in a Flexible ISA that allows you to withdraw and then replenish funds without reducing your tax-free limit.
For example, if you save £5,000 in a regular ISA, you have £15,000 of your allowance remaining. But if you then withdraw £3,000, you still only have £15,000 left to invest tax free.
In contrast, if your initial £5,000 was invested in a Flexible ISA and you withdraw £3,000, your remaining tax-free allowance goes back up to £18,000.
2. Spread your tax-free benefits
You used to be limited to cash or stocks and shares within your ISA. But over recent years, the range of options has grown – and you can now invest your stocks and shares ISA in UK property with Zoopla partner Bricklane.com.
You get to choose how you split this allowance too, so you can spread those tax-free benefits. You could, for example, invest £10,000 in a cash ISA, £6,000 in one stocks and shares ISA, and then £4,000 in property with a Bricklane.com ISA.
A Bricklane.com ISA helps your money grow free from personal tax and also pays you a rental income. It offers the choice of investing into rental property in London, or a mix of UK cities such as Leeds, Birmingham and Manchester.
You can also transfer current ISA balances from previous years to a Bricklane.com ISA if you want to diversify your tax-free benefits for greater potential returns.
Note that your investment will rise and fall along with underlying movements in property prices and remember that investments can go down as well as up. You could get back less than you originally invested. Tax rules can change, and their effect depends on your particular circumstances.
3. Slash your Capital Gains Tax bill
Selling a buy-to-let investment could trigger a Capital Gains Tax (CGT) bill. This amount generally depends on how much the property's price has risen since you've owned it. But there are ways to slash this bill.
You get an annual CGT allowance of £11,700 (for the 2018/19 tax year) to set against any gain. If you're married, you can cut your CGT bill by making use of your spouse's allowance. But the property needs to be transferred into both names. This way, both you and your spouse can claim the annual CGT allowance of £11,700 each.
If you're selling several buy-to-let properties, another option is to spread sales over several years. So you take advantage of your allowance each year, instead of risking being hit by a whopping bill.
Finally, if you've ever lived in your rented property, at some point you may be entitled to what's called 'private residence relief' and 'lettings relief'.
These can be worth as much as £40,000 per person. The amount depends on how long you lived in the property before letting it out. If you're lucky, this could entirely wipe out your CGT liability.
4. Beat the mortgage interest squeeze
Landlords are being kicked by a raft of tax changes. These include gradually slashing the amount of mortgage interest that can be offset against tax – set to reach the basic rate of interest by 2020. Higher rate taxpayers stand to lose the most from this change.
But there are ways to beat the squeeze, such as trimming mortgage repayments to offset the hike in tax. Shop around for the best deal when yours comes to an end. For example, Zoopla partner, Trussle can help you compare what's on offer.
For example, if you repaid £120,000 over 25 years on an interest only deal, it would cost £450 a month on a rate of 4.5%.
But if you changed to a deal at 2.25%, your repayments would fall to around £225 a month. That saving would help offset losses due to tax rule changes. Always remember to factor in any fees for a new deal, before making your decision.
Alternatively, you could shorten your mortgage term. This will slash the overall amount of interest you pay. Usually, lenders apply a standard repayment term of 25 years. But you don't have to stick to this. The shorter the term, the less you'll pay in interest charges over the years.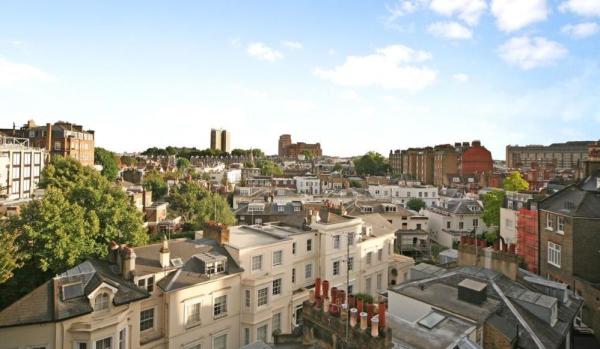 London offers an attractive proposition for property investors
5. Remember the Lifetime ISA
If you are 18 or over but under 40, you can shield your savings towards buying a first home from the taxman – and benefit from a Government bonus to boot.
That's if you save into a Lifetime ISA, with every £1 you save into the account boosted by 25p, within a tax-free wrapper. You can save a max of £4,000 a year, making the maximum Government bonus £1,000 a year.
So you could, for example, stash £4,000 in a Lifetime ISA, and invest the remainder of your ISA allowance for the 2017/18 tax year elsewhere.
This would amount to £16,000 which you can put into any combination of cash, stocks and shares, Property ISA, or peer-to-peer through an innovative finance ISA.
Zoopla Limited is an introducer appointed representative of Gallium Fund Solutions Limited (Reference number: 487176) which is authorised and regulated by the Financial Conduct Authority.