Retirement may seem a long way off, but it's never too soon to start being savvy with your long-term savings.
After all, there are easy ways to boost your pension pot. Try these five.
1. Add ISAs to your pension plan
The best approach for long-term savings is probably a combination of pensions and ISAs, provided you've enough spare cash for both.
Pensions offer tax relief on your contributions, which boosts your savings immediately – and you may get employer contributions on top. But compared to ISAs, pensions are inflexible, as they can't be accessed until age 55.
ISAs are also tax-efficient, enabling you to save without paying a penny in income or capital gains tax on returns. But you can access your money whenever you like.
Of course, if you're focused on retirement you shouldn't dip into your ISA pot until you hang up your boots. Yet if you're forced to take early retirement, say, or want more flexibility from your long-term savings, they may be a good option to add to the mix.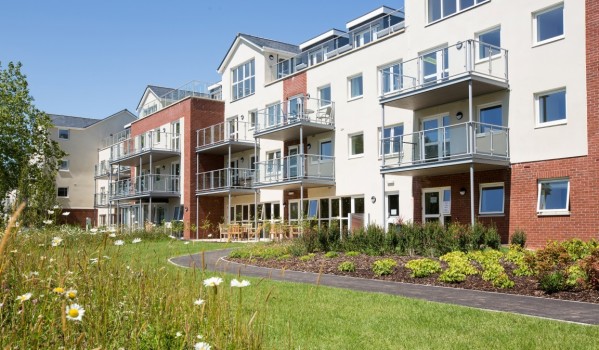 2. Max the tax benefits
Pensions are one of the most appealing long-term savings schemes, because of their killer tax relief.
Cash you put into a pension will benefit from tax relief, and if you're clever at retirement, you can minimise tax paid on withdrawals. That's if you take it in smaller chunks during retirement.
Here's how it works.
You get a 20% tax boost from the Government on contributions paid into a pension. So, if you slot away £20,000 as a basic-rate taxpayer, this is boosted to £25,000. If you're a higher-rate taxpayer, you can add £3,000 through your tax return – that's a total of boost of 40%.
Even some of the most impressive investment returns will fail to match the value of this tax relief – so why not take advantage of it, while you can?
Bear in mind, however, that tax rules can change, and their impact will depend on your situation, which can also change.
3. Take a free pay rise
Employers must offer staff a company pension scheme under the auto-enrolment scheme. This is gradually being phased in, with large and medium-sized companies already offering pension schemes, and smaller companies following suit.
On top of tax relief, if you're an employee paying into a company scheme, you'll find any payments into a pension boosted by your employer.
Essentially, this is a free pay rise – albeit one you can't spend immediately. But it makes sense to take this, if it's offered. Your employer's contributions could double the size of your pension pot over the decades. Why would you say no to free money?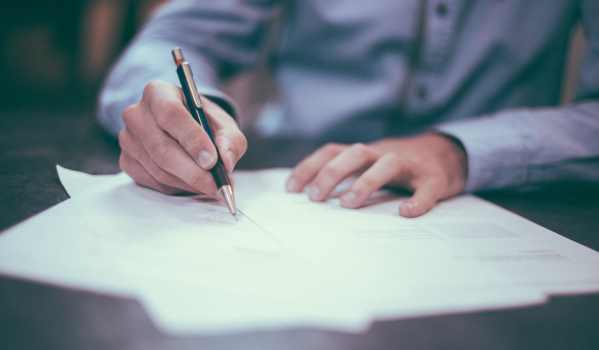 4. Invest wisely
You don't HAVE to invest in the stock market – but with decades until retirement, this is likely to be the most suitable option for long-term gains. Historically, the stock market has outperformed returns on cash, but remember that past performance isn't a guarantee of future performance.
If you've a decade or more to go until you retire, you can take more risk with your cash. This timeframe gives your investment time to ride out the highs and lows of the market.
But you can plump for lower-risk investments, if you're not comfortable with potentially losing any money, or dealing with market volatility.
As you move closer to retirement, you may want to hold more money in 'safer' assets such as cash, bonds, and property.
But whatever stage you're at, there's masses of choice. Ideally, you want a mix of shares, property, bonds, and cash for a diversified investment portfolio. Don't just stick to the stock market.
You can even invest in residential bricks and mortar through your pension, from a minimum of £10,000. That's if you've a self-invested personal pension (SIPP) – a type of 'DIY' pension that lets you choose your own investments.
Pondering your pension? Now you can invest it in residential bricks and mortar
Previous rules from HMRC restricted property investment in a pension to commercial property. But now Zoopla partner, Bricklane.com, enables you to opt for residential by using a form of Real Estate Investment Trust (REIT) that can be held in your pension.
You can pick from a London fund, or one that focuses on other major UK cities – including Leeds, Birmingham, and Manchester. Your investment mirrors the value of the underlying properties, and you get rental income to boot.
Bear in mind that as with any investment, the value of your fund can fall as well as rise. If you are unsure where to invest, consider professional financial advice.
5. Check the charges
Don't forget the impact of fees on your pension. For example, tracker funds and exchange-traded funds are cheap because they don't employ a fund manager for potentially greater returns – instead, they simply mirroring a particular index's movements. Popular examples include the FTSE 100 and the US S&P 500.
You might want a mix of tracker and active funds investing in particular sectors, or geographical areas, for a spread of pension investments.
If you invest £25,000 or more in a Bricklane.com fund, within your pension, Hartley Pensions (the provider making this happen) waives regular admin fees.
These include a set-up fee of £125 (plus VAT) and an annual admin charge of £175 (plus VAT). That's a hefty saving for some investors opting for this fund as part of a balanced portfolio.
Capital is at risk. As with all investments, the value of Bricklane.com investments can decrease as well as increase. It could take the time it takes to sell a property, or longer, to get your money back at an acceptable price. Projections are never a perfect predictor of future performance.
A SIPP isn't right for everyone. Tax rules and allowances depend on individual circumstances, and may change in the future. If you're unsure if investing with Bricklane.com is the right choice for you, please seek independent financial advice.
ZPG Limited is an Introducer Appointed Representative of Gallium Fund Solutions LTD (Reference number 487176) which is authorised and regulated by the Financial Conduct Authority.