Investing means you risk losing money – but on the flipside, could make a juicy profit. Learning about common obstacles will stand you in good stead.
There are plenty of opportunities for gains in property investment, from stocks and shares, to buy-to-let.
In fact, while all carry risk, in the long-term stocks and shares have outperformed cash held in cash ISAs.
We've outlined some common investment obstacles below and how to beat them.
Obstacle: "I don't understand stocks and shares"
Investing in stocks and shares can be daunting as a novice, but grasping the basics is simple.
The stock market is where investors buy tiny slices of a company, in the form of shares. Shares are offered by firms to potentially boost their profits, and grow the business. If you buy a share in a firm, you become a 'shareholder'.
The price you pay depends on a number of factors. These include the company's financial performance, general economic conditions, and how appealing the particular company is to investors.
But buying shares makes you subject to the fortunes of an individual company, which can be a risky approach to investing. Instead, many investors opt for funds, which spread risk between dozens of firms.
There is a range of property funds on offer, in the form of a unit trust or OEIC (open ended investment company).
These are typically invested in commercial property, so office blocks and shops. The size of the fund grows and shrinks depending on how many investors buy or sell it.
Before joining the investing game, make sure you have built up some cash savings. It's important to have an 'emergency buffer' that's easily accessible, in cash.
And whatever investment you pick, remember that returns aren't guaranteed. Funds and shares can rise as well as fall in value, and you may get back less than you invested.
Obstacle: "The rules keep on changing!"
Perhaps you're baffled by changes to buy-to-let rules. Among these is the 3% Stamp Duty surcharge on second homes, and slashing of mortgage interest tax relief – set to reach the basic rate of 20% interest for all landlords by 2020.
But there are ways to beat the changes if want to go down the buy-to-let path, such as slashing your mortgage payments. There are also hassle-free ways to invest in property, without worrying about the taxman grabbing a chunk of any gains.
Remember your tax-free ISA allowance, which stands at £20,000 for this tax year, and the next (April 2018/2019). You can use allowance in a standard account, invest through your pension, or even try out a Property ISA from the likes of Bricklane.com.
In a Property ISA, your money is used to invest in buy-to-let properties in some of the UK's biggest cities. You pick from a fund investing in buy-to-lets in Leeds, Birmingham, and Manchester, or there's a London fund, if you'd prefer to focus on the capital.
Your investment earns tax-free rental income, and moves alongside changes in the properties' values.
As with all investing, your capital at risk. The value of your investment can fall, as well as rise. Plus, tax rules can and do change, and their effect will depend on your particular circumstances.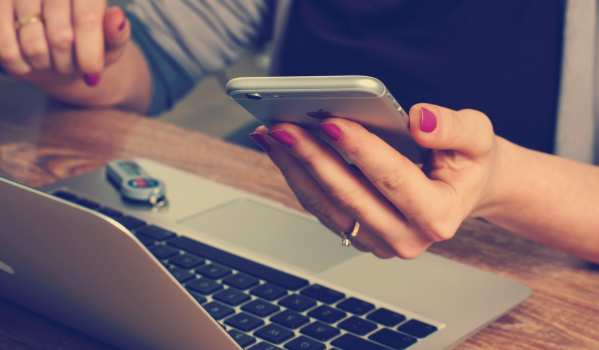 Obstacle: "I don't know when should I invest"
Timing the market, whether you're a buy-to-let investor or opting for stocks and shares, can seem terrifying - particularly as a first-timer.
You don't want to jump in, only to find your money takes a massive tumble. In an uncertain economic environment following the UK's vote to leave this EU, this can be a major concern.
But if you're going for stocks and shares, you can do what's called 'drip-feeding' – in investment lingo, that's putting small sums of money into the market, on a regular basis. Some funds allow you to invest from just £25 a month.
Drip-feeding money into the market may smooth out any highs and lows, as you'll benefit from what's known as 'pound-cost averaging'. If the value of shares falls, your investment will buy more of them – on the other hand, if it rises, you'll be buying less.
Whatever type of property investment you choose, think of it as a long-term thing. Remember the famous investment saying: "Time in the market is more important than timing the market". You can't know what's going to occur in the market, so once your money is invested, leave it for at least five years.
If you can't commit to a long-term timeframe, stick to cash. And don't invest more than you can afford to lose, though starting with small monthly sums should help avoid this.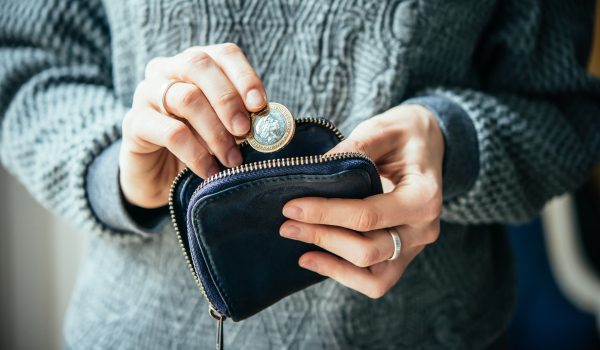 Obstacle: "I don't know how to invest?"
If you're a novice investor, or want a simple approach, you may choose a so-called 'online platform'. This is, basically, an investment website that sells a wide range of shares and funds, so you can take your pick.
These websites are often jam-packed with tools and information to help you start investing – but, beware, as this does not constitute actual financial 'advice'.
And while the investment choice can seem mind-boggling, you may find ready-made portfolios that do the hard work for you. If you're unsure where you invest, you could consider professional financial advice.
You're charged for using the platform, although this can be as low as 0.25%, or less – and for whatever investment you buy. But you're not tied in. You can withdraw your money when you can, or choose to top-up or change your investments.
Getting started may be the hardest part. After that, try not to panic. Simply check your investments every six or 12 months, and avoid selling if the market slumps – this'll only cement losses. Remember, investing is a long-term game.
This article should not be taken as financial advice. If you're not sure about investing, you should discuss this with an independent financial advisor.
Zoopla Limited is an introducer appointed representative of Gallium Fund Solutions Limited (Reference number: 487176) which is authorised and regulated by the Financial Conduct Authority.