With the punishing costs of rent and bills, supporting yourself while trying to save for a deposit can seem impossible. But there are measures you can take to ease the way.
The cost of renting has been rocketing. Latest figures show that Britons are now shelling out an average of £939 each month in rent, according to the HomeLet Rental Index.
Rents rose by 2.4% in August, the highest rate of growth in the UK rental market this year.
And while house price rises are not as relentless, they are still expected to end this year 2% higher than they started it, according to Nationwide.
Saving to get onto the ladder when you're forking out for rent can seem impossible. But there are ways to find spare cash. Try these six.
1. Rent as part of a bigger house
Living alone isn't a possibility for many renters, with the sky-high costs involved in covering not only the rent but all bills, such as council tax, energy, and water. Even sharing with one other can be financially out of reach.
In this case, consider larger homes with several flat mates, as this can dramatically slash your monthly living costs.
Websites such as Spareroom.com and even speed flat mating events can help you find likeminded sharers.
2. Compare and budget to slash costs
Why not take a few hours to see where else your outgoings could be cut? Online comparison websites such as uSwitch.com will highlight where you can save money on household bills. And this doesn't need to be limited to energy. You might save on broadband, TV and mobile phone costs, too.
Other websites enable you to compare the cost of your food shopping – often one of the biggest monthly outgoings.
Once you've secured the best deals on offer for your major bills, scan through your bank statements to see where the rest of your money goes.
There are plenty of ways to put more cash back in your pocket, such as ditching takeaway coffees or brining your own lunch into work. Over the months and years, small changes like these can mount up to a fortune.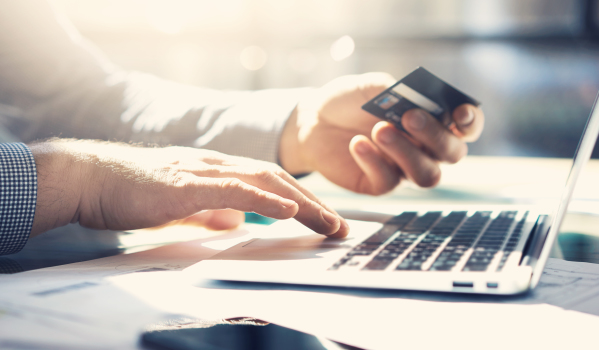 3. Save your cash in the right places
Make sure you save the money you do have left in the best place. There are several Government schemes that offer a chance to boost your savings tax-free, for example.
Save the maximum £200 a month into a Help to Buy ISA and the Government will top it up by 25%. You can set aside up to £12,000 in one of these accounts which results in a maximum bonus of £3,000 for an individual, or £6,000 for a couple.
This money can then be put towards buying a home with a maximum value of £250,000, or £450,000 if it's in London.
The Lifetime ISA also pays a 25% Government bonus. You can save up to £4,000 into a LISA, and get a top-up of 25p for every £1 you save.
You can choose whether to put the funds towards buying a first property worth up to £450,000 anywhere in the UK or towards retirement. The account may be held in cash, or stocks and shares.
4. Get a slice of the property market while you are renting
You don't have to buy bricks and mortar yourself to get a slice of the property market. You can invest in Property ISAs, from the likes of Bricklane.com.
Investing in a Property ISA could also give your cash a greater chance of growing, when compared to the paltry rates on offer from standard savings account.
Your cash is placed in funds that are used to buy properties in some of the most attractive UK cities for property investors. They include London, Manchester, Leeds, and Birmingham.
You then receive tax-free rental income, alongside any movement in the properties' values.
How to invest in the UK's biggest cities
The returns can be substantial. If you invested £5,000 in a Property ISA five years ago, for example, it would be worth £7,344 today. This amounts to £1,963 more than if you held the sum in a cash ISA, paying 1.5%.*
This return of 8% is based on average house price growth and rental income, after costs, of the underlying properties your money invests in.
However, remember that past performance isn't a reliable guide to the future. Your investment in a Property ISA can decrease as well as increase in value – and unlike with a Cash ISA, with a Property ISA your capital is at risk.
Tax rules for ISAs may be altered in the future, and bear in mind that their effect depends on your individual circumstances, which may change.
5. Become a property guardian
Your job as a property guardian is to move into an empty building such as a disused school, fire station or church, and keep an eye on it in return for rock-bottom rent.
Rents can be as little as a third of what you'd otherwise pay, and you could be living in a pretty interesting home while you save towards getting on the ladder yourself.
Buildings on offer to property guardians can include anything from a sprawling country pile to a small vicarage – all with the common objective of guarding against squatters.
You will pay a deposit and sign a contract, just like with a standard rental agreement.
There are plenty of property guardian websites, such as Ad Hoc Property, which lists dozens of properties around the UK, with rents starting at £160 per month, including bills.
6. Negotiate with the landlord
If you're renting privately and signing a standard rental contract (usually an assured shorthold tenancy agreement), ask the landlord to insert a clause agreeing not to hike up rents in the future.
You could negotiate for cheaper rent too, but that depends on how the rental market is – and if lots of people are vying for the same property.
But in areas where there is less demand, it's worth a go, particularly if the property has been vacant for a while.
* This calculation is a simulated historical performance. Past performance is not a reliable indicator of future performance.
Zoopla Limited is an introducer appointed representative of Gallium Fund Solutions Limited (Reference number: 487176) which is authorised and regulated by the Financial Conduct Authority.