The highest inflation rate for more than five years is taking its toll on savers. Here's what you can do about it.
LAST UPDATED ON 31 JULY 2018
The cost of living is now running at 2.4%, and keeping pace with the climbing cost of living is tough.
The Bank of England hiked interest rates by a quarter percentage point to 0.5% in November 2017, but returns on savings have some way to go before they match up with inflation.
The good news is, there are ways to beat the inflation monster.
Make sure savings are tax-efficient
Keeping cash away from the taxman is another way to boost returns. And there's a growing range of tax-free ISAs to choose from. You can slot funds, shares – and residential property – into ISAs.
Bricklane.com offers a Property ISA, helping to diversify away from dismal rates on cash accounts. Your money is invested in bricks and mortar in some of the UK's most popular buy-to-let locations, including Leeds, Manchester and Birmingham – and London. Plus, you don't need a massive pile of cash – as you can invest from as little as £100.
Find out how to invest in the UK's biggest cities
As your money is placed in an ISA, you benefit from tax-free rental income, alongside any movements in the value of the properties. You can invest as much as you like, but the tax-free chunk is capped at your annual ISA allowance – which stands at £20,000 for 2018/19.
If you had invested in the Regional Capitals fund, for example, within a Property ISA, this would have returned 14.59% since September 2016.* The returns are based on rental income, and property value changes, after costs.
But remember, if the properties perform poorly, you could lose money. Unlike with a cash ISA, as with any investing, returns from a Property ISA can fall as well as rise, and past performance isn't a guide to the future.
Also, tax rules can, and do, change – and their impact depends on your particular circumstances, which may also change.
Take a punt on stocks and shares
Saving into the stock market may offer greater returns. But before diving in, remember that, with investing, comes risk. It's wise to have some cash set aside for emergencies first. Money invested in the market can go down as well as up, and you could get back less than you invested.
Yet over the long-term, history shows that returns from the market usually beat cash. And there's tons of choice when it comes to where to invest. You could take a punt on shares in a particular company with potential for profit – such as a fashion or mobile operator you're familiar with.
But remember that investing in individual shares is particularly risky, as your money is subject to the fortunes of a single company.
To spread risk, choose a unit trust or open-ended investment company (OEIC). This way, your money is split between dozens of companies, picked by a fund manager. The manager does the hard work for you, which can help limit the stress of investing.
Equity income funds are a popular choice, particularly for novice investors. These typically include companies listed on the FTSE 100 index of Britain's biggest blue-chip firms.
Some funds pay out chunky dividends, which are the profits paid out by a company to its investors. They can provide an income of 4% or more a year – beating the rate of inflation, but make sure to factor in any fund charges that can eat up returns.
And remember, if you slot stocks and shares investments into an ISA, you benefit from tax-free income and growth. You can invest in a fund from as little as £25 a month. Drip-feeding your money can help to smooth the highs and lows of the stock market.
If you're unsure where to invest, you could opt for professional financial advice. But whatever decision you make, make sure to do your research first.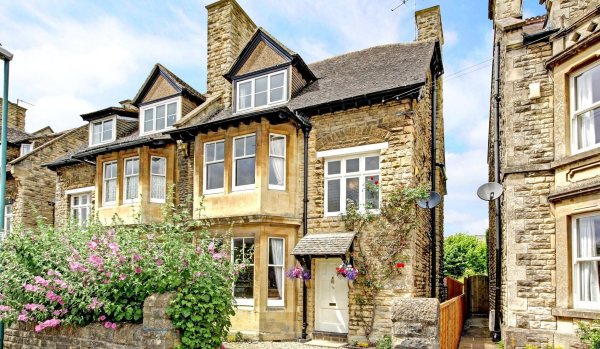 Reduce household bills
If you're struggling for returns that smash inflation, why not save elsewhere? If you haven't already streamlined your outgoings, you could save a pile of cash.
Comparison websites such as uSwitch.com will show you where you can save money on typical household bills. You could, say, slash the cost of energy, broadband, TV and mobile phone bills.
Spending just an hour seeing if you can save on bills could save hundreds of pounds over time. You could also use other sites to cut food shopping, or make cash back on purchases, effectively reducing the price of big ticket items.
Check bank statements to see where you spend elsewhere. Making your own lunch, or ditching that gym membership may be simple ways to boost your bank balance. After all, a few small changes and utility provider switches could save a small fortune over the years.
Remortgage and pay less
If your mortgage is your biggest bill, then cutting the cost of your monthly payments could save a pile of cash. Remortgaging, or shifting your deal from one mortgage provider to another, is the simplest way to do it.
Ensure you're paying the lowest rate possible when your deal ends. Turning to an independent mortgage broker such as Zoopla partner, Trussle, can help to research and compare available deals.
For example, switching your 25-year 4.5% mortgage of £150,000 to a new deal that charges 2.25% would slash repayments in half, to £281 a month, saving £3,375 a year. But remember to factor in set-up fees, which can be hefty for the lowest available mortgage rates.
* This calculation is based on past performance, which is not a reliable indicator of future performance.
Zoopla Limited is an introducer appointed representative of Gallium Fund Solutions Limited (Reference number: 487176) which is authorised and regulated by the Financial Conduct Authority.