Should you shun pensions in favour of property for retirement savings? We've rounded up the pros and cons of each – as well as an option to combine the two.
LAST UPDATED ON 31 JULY 2018
Pension pros
One of the most tax-efficient long-term savings schemes. You automatically get a 20% tax boost from the Government on pension contributions. So, if you're a basic-rate taxpayer and put away £20,000 in a pension, this is effectively bumped up to £25,000. You can add a further £3,000 via your tax return if you're a higher-rate taxpayer.
You may benefit from employer contributions. On top of tax relief, if you're a worker paying into a company scheme, you'll find contributions bumped up by your employer. This is basically a free pay rise, paid into your pension.
Pensions don't have to be risky – this depends on your investment choice. You don't have to invest in the stock market, but as a long-term savings vehicle, it may make sense to do so. But you can plump for lower-risk investments, if you like. There's tons of choice, and pensions that will do the hard work for you, tailoring your investments to your risk tolerance.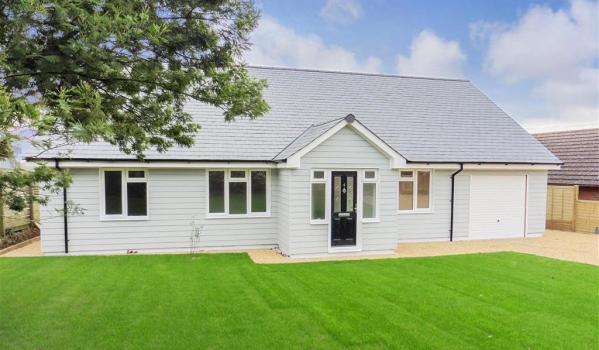 Pension cons
You can't access your cash until age 55. So, if you're desperate for the money, you will need to find other savings to dip into. This can be a major disadvantage of pensions for some people, as retirement can seem a long way off.
Risk of poor returns. As you'll be investing in stocks and shares, there's the risk your pension fund could fall as well as rise in value.

If you're close to retirement, this can be worrying – but as a long-term savings option, your investments will hopefully bounce back. You also need to watch charges eating into returns. Hefty fees can wipe out gains from investment returns.
Complicated. Governments have a habit of tinkering with pension rules, and there are fears that tax relief could be slashed going forwards. There's heaps of choice at retirement – you can do what you like with your pension pot. That's good and bad, but may leave some people scratching heads to understand the options.
Property pros
Potential for rising prices. Despite economic uncertainty, prices are still expected to rise by around 1% over the course of 2018, according to Nationwide Building Society. There is potential for long-term gains by investing in physical bricks and mortar, with property prices soaring over recent decades.
Rental income. There's always a demand for property from prospective tenants, and rental income can massively boost the amount you have coming in during retirement. That's provided you pick the right area, and do the maths first.
Bricks and mortar is a tangible investment. Unlike a 'share' in a business, it can be easier to understand a property investment – and how it can provide an income, as everyone wants a place to live, and has to pay for this.
Property cons
You're at the mercy of the housing market. Like any other investment, prices can fall as well as rise. So, don't presume the only trend is upwards. House prices have crashed in the past, and it's an uncertain economic environment.
Being a landlord can be a hassle. You've got to maintain the property, find tenants, and keep up-to-date with rule changes. Void periods, when you're unable to find tenants, may also eat away at returns. Property isn't a 'buy and forget' investment – and it still comes with risk.
Tax liabilities. There's the tax to pay on rental income, and may face capital gains on any increase in the property's value if you come to sell, as well as tax on the rental income.
Recent tax changes have made buy-to-let less attractive, including the whittling away of tax relief on mortgage interest. And there's the 3% Stamp Duty surcharge on second homes.
A combined approach
Ideally, you shouldn't be limiting yourself to either pensions or property investing for retirement. You want to spread your bets. A combination is best, as cash in a property may be tapped into to boost retirement income.
And the good news is there's a growing range of options that combine pensions and property investing. Through Zoopla partner Bricklane.com, you can slot property into your pension, by investing in a fund of expertly chosen residential property.
So, you don't have the hassle of being a landlord, or worry that you may need to sell your home or a buy-to-let property to fund retirement.
Find out more about the Bricklane.com SIPP
You can invest from £10,000 – and you don't have to pay set up or ongoing pension administration costs for investments above £25,000. You invest in a self-invested personal pension (SIPP) – a type of DIY pension that allows you take control of your investments.
Returns are boosted by rental income from properties in some of the UK's biggest cities, and the potential for capital growth from price rises.
There are two funds to choose from – the Regional Capitals fund, investing in properties in Leeds, Manchester and Birmingham – and the London fund in due course.
Fundamentally, avoid putting all your eggs in one basket. When it comes to retirement planning, managing risk is all about balance.
As with any investment, there are risks involved.
* A SIPP isn't right for everyone. Tax rules and allowances depend on individual circumstances, and may change in the future.
Zoopla Limited is an introducer appointed representative of Gallium Fund Solutions Limited (Reference number: 487176) which is authorised and regulated by the Financial Conduct Authority.