Looking to make the first rung of the housing ladder in 2018? Before you rush in, take stock of the schemes designed to make life easier.
Wannabe first-time buyers trying to scrape together a deposit face plenty of hurdles before they can get a footing on the housing ladder.
Paying eye-watering sums in rent, alongside the rising cost of living can make it almost impossible to find spare cash.
But the good news is, there are several Government schemes that offer a leg-up. We've outlined them below.
Help to Buy
If you can manage to raise a 5% deposit, check out the Help to Buy equity loan scheme – although bear in mind it only applies to new-build homes worth up to £600,000 in England.
The Government will then offer an interest-free loan of a further 20% on top. The remaining 75% of the property's value is met by a mortgage.
For example, if you wanted to buy a £300,000 property under the Equity Loan scheme, you'd need to gather a deposit of £15,000 and to qualify for a £225,000 mortgage.
The Government will then provide an equity loan of £60,000, which remains interest-free for five years.
After the interest-free period ends, you pay a 'loan fee' of 1.75% on the debt, increasing every year thereafter by the retail prices index (RPI) plus 1%.
When you sell up, or after 25 years of ownership, you must pay the loan back. It is possible to repay all or part of the loan before then, but only in minimum denominations of 10% of your property's current market value.
Armed with a hefty 25% deposit, you can apply for 75% loan-to-value mortgage deals, which should give you lower monthly repayments than a 95% deal.
If you need guidance on the best mortgage to get, contact an independent mortgage broker such as Zoopla partner, Trussle.
Help to Buy London, which launched in February 2016, is an extension of the equity loan scheme which is reserved for buyers in the capital.
With this scheme, the Government doubles its interest-free loan offering to 40% of the home's value. Otherwise, it works in the same way, with a five-year interest free loan against qualifying new-build homes.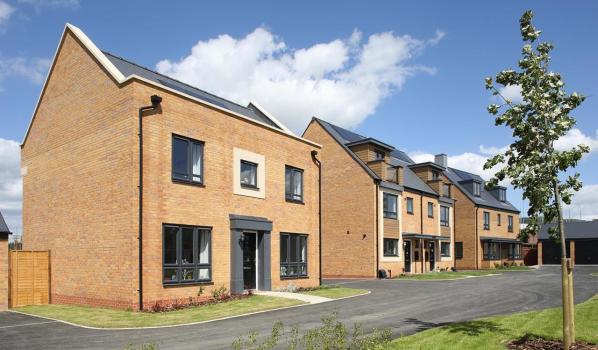 Help to Buy ISA
It's easy to see why Help to Buy ISAs may appeal, with the Government bumping any savings of up to £12,000 by 25%. That's worth a maximum £3,000 for an individual, or £6,000 for a couple.
The money can be put towards buying a home worth up to £250,000, or £450,000 if you are buying in the capital.
Be aware however, that the Help to Buy ISA bonus can only be added to the mortgage on completion.
This means the extra cash can't be accessed on exchange, when buyers usually put down a 5% or 10% deposit.
You'll have to stump up the initial deposit yourself, and use the bonus to slash the mortgage amount and subsequent monthly repayments.
You can save a maximum of £200 a month, for a bonus of £50, which can also help develop a regular savings habit – and you also benefit from interest that the bank or building society will pay on the account.
Anyone aged over 16 is able to open a Help to Buy ISA, but you do have to be a first-time buyer. That means you can't have owned or part-owned a property anywhere, at any time.
However, you can use a Help to Buy ISA alongside other Government schemes, such as Shared Ownership or Help to Buy.
Lifetime ISA
The Help to Buy ISA has a serious rival in the Lifetime ISA, launched in April 2017.
You can save up to £4,000 a year with a Government bonus of 25p for every £1 saved. This will be paid directly into the account up until you are aged 50.
The cash may be used to buy a first property worth up to £450,000 anywhere in the UK – OR put towards retirement from age 60.
One drawback is that you must open a LISA before you turn 40. Yet if savers pay in the maximum sum from age 18 over the next 32 years until they turn 50, they could save £128,000 and pocket total bonus of £32,000.
Unlike a Help to Buy ISA, you can opt to hold an account in cash, or stocks and shares.
The options are growing too, as from 2018 (the final date is yet to be announced) you will be able to open a Property LISA, enabling you to invest in property all around the UK.
Alongside the Government bonus, returns are boosted by rental income, and track any movements in house prices.
If you'd stashed the £4,000 LISA annual limit in a Property ISA five years ago, for example, it would be worth £5,875 today (based on a return of 8.0% a year).
That's £1,570 more than if you'd put the money in a cash ISA, paying 1.5%.
The Property ISA returns factor in house price growth and rental income across London, Leeds, Manchester, and Birmingham* and include taxes, fees, and all costs. Unlike a cash ISA, with a Property ISA your capital is at risk.
However, if you withdraw money from a LISA and don't use it to buy a first home before age 60, you'll pay a whopping 25% penalty. For example, if you cashed in £5,000 early, you'd be charged 25% of the total sum (£1,250).
Tax rules and allowances depend on individual circumstances and may change in the future.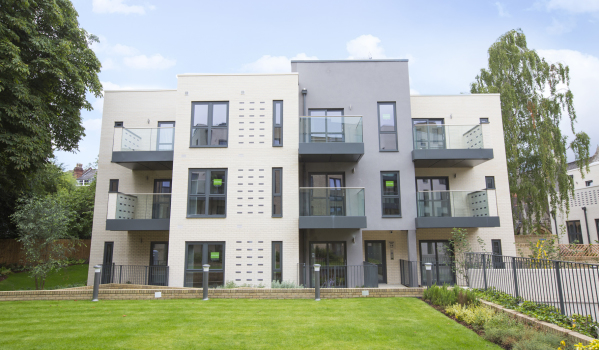 Shared Ownership
Shared ownership may be another option. You buy between 25% and 75% of a property, and pay rent on the remainder, which is typically owned by a local housing association.
This is one way to tackle sky-high house prices and get a slice of bricks and mortar. You might even get a bigger home than you could otherwise have afforded.
To qualify, you'll need a salary of £80,000 or less, (rising to £90,000 in London) and access to a
shared ownership mortgage – although with the Government planning for thousands more shared ownership properties in years to come, the number of these is also expected to rise.
* This calculation is a simulated historical performance. Past performance is not a reliable indicator of future performance.
Zoopla Limited is an introducer appointed representative of Gallium Fund Solutions Limited (Reference number: 487176) which is authorised and regulated by the Financial Conduct Authority.