Get on the ladder with a Property ISA
A Property ISA is the smart new way for everyone to benefit from the property market by investing in expertly chosen homes. Get started in 10 minutes from just £100.
In partnership with
Invest now
Keep pace with the housing market by investing in expertly chosen homes

Investments earn rental income and property price changes
* Capital at risk

Start from £100, or transfer an existing ISA
Own a stake in expertly chosen homes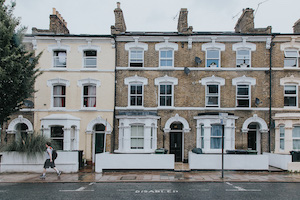 Your investment is automatically spread across all properties in each fund you invest in, and more as they are added. Whether you're looking to own a stake in your city, or invest further away from home, you can choose the option that suits you.
With a Property ISA, you own a stake in desirable homes, with strong rental demand and potential for price rises. You can choose where you invest through two funds: London or Regional Capitals (Leeds, Manchester, Birmingham)
What is Bricklane.com?
Bricklane.com allows anyone to invest in the property market through a Property ISA. Bricklane.com does all the hard work of selecting and managing the properties, while you receive the financial benefits.
It's a simple, tax efficient way for anyone to benefit from the property market, whether you're saving for your first home, or just looking for a better return on your money.
Zoopla Limited is an introducer appointed representative of Gallium Fund Solutions Limited (Reference number: 487176) which is authorised and regulated by the Financial Conduct Authority).
Investment at a glance
Returns

8.1% annualised return from a combination of rental income and price growth

Tax liability

ISA eligible up to £20,000 per year (ISA rules apply and may change)

Minimum investment

£100
(no maximum)

Fees

2% platform fee
0.85% annual fee
*Capital at risk. This calculation is a simulated past performance, which is not a reliable indicator of future performance
How are these figures calculated? Assumes equal investment across both Bricklane Regional Capitals and London funds. Where available, actual Bricklane.com performance used. Prior to launch of each fund, house price growth* assumptions based on Hometrack Cities Index (accessed 29/07/2017). Net rental income on each fund based on estimated average rental yields across each portfolio. Assumes all investments are held in an ISA, funds maintain REIT status, and normal Bricklane.com fees apply.
What do customers think
Bricklane.com has been rated 'excellent' with a 5-star rating from customers on TrustPilot as well as extensive coverage in the press (CityAM, Telegraph).
"Hop on to the first rung of the property ladder" - CityAM
"The UK's first online property ISA" - The Telegraph
How can this help me?
Benefit from property

A Bricklane.com Property ISA allows anyone to own a share in hand-picked properties, and earn price changes and rental income, from just £100.

First home savings

Your investment value changes with the value of property, which means that you could keep pace with the property market whilst you invest.

Easy to get started

In 10 minutes you could own a stake in the property market from £100. Get started easily from your computer or smartphone.
How does it work?
1

Open an account on Bricklane.com

Get started in 5 minutes with Bricklane.com's easy to use, secure website.

2

Fund your account

Invest up to £20,000 between 2017/18 in a new Property ISA, or kickstart an existing ISA by transferring it to Bricklane.com. If you've used up your ISA allowance, you can invest via a General Investment Account.

3

Grow your money with the property market

Your investment changes in line with the properties' value, and you earn monthly rental income from happy tenants (capital at risk).

4

Exit when you're ready

Sell your shares to other investors with no notice period.
* Capital at risk. First year performance excludes platform fee.
As with all investments, the value of your Bricklane.com investments can decrease as well as increase. It could take the time it takes to sell a property, or even longer, to get your money back at an acceptable price. Rental yields and dividends may be lower than estimated.
A Stocks and Shares ISA may not be right for everyone and tax rules may change in the future. If you are unsure if an ISA is the right choice for you, please seek independent financial advice.