By

property news team

March 27, 2018
Considering a leasehold property but worried about the implications? Here's a guide to the potential pitfalls.
You find your perfect flat or apartment on Zoopla, look around, fall in love with the place, and then find out it's a leasehold property.
But what does this mean? Buying leasehold is not a bad move – and you might find it more affordable – but you need to know all the facts.
Otherwise hidden surprises, such as short leases, costly ground rents, and excessive maintenance bills might make it more complicated and expensive than you first thought.
What does 'leasehold' mean?
Leasehold is one of the two forms of legal ownership in the property market in England and Wales (the other is 'freehold'.)
With leasehold, you only have the right to occupy the property for a fixed period of time, and do not own the building outright.
The arrangement is based around a legal agreement with the landlord or freeholder, known as a 'lease'.
This will set out how many years the property will belong to you before ownership returns to the landlord.
Typically, leases are between 99 and 125 years, though some extend to 999 years and some can be as short as 40 years.
What type of property is usually leasehold?
Generally speaking, leasehold applies to flats which form part of a larger block and contain shared facilities or communal spaces.
In many cases, freeholders will employ a managing agent to maintain the communal parts of the building, such as entrance halls, stairs, lifts, roofs and gardens.
However, in some cases, houses can be leasehold too. Figures suggest there are currently an estimated 4m leasehold properties in England of which 1.2m are houses.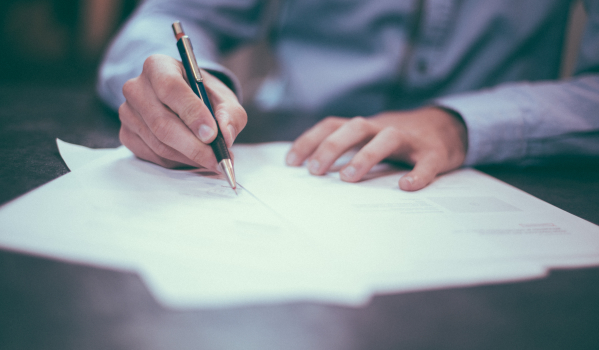 Go in with your eyes open
Given there's widespread misunderstanding of the leasehold property market, here's a few things to think about if you are contemplating purchasing a leasehold flat or house:
1. Don't make the mistake of thinking you will legally own the property
You won't. With leasehold, you get exclusive possession of a property for a fixed period, but do not actually own anything in the eyes of the law.
This includes both the building and the grounds in which it is located. Rather than owning a property, you have essentially bought a long-term rental, along with a bunch of neighbours in the same position.
2. Be wary of short leases
Before viewing a leasehold property, always check the length of the lease remaining with the estate agent or seller. If the lease has less than 80 years left, think carefully about whether to proceed.
A period of less than 80 years is generally the point at which estate agents and mortgage lenders consider the length of a lease will adversely affect the value of a property and its 'mortgageability'. While some lenders may lend, not all will.
Any lease of less than 70 years can start to significantly affect the value of the property when compared to other properties with a longer lease.
3. Agreeing to a lease extension is not a decision to take lightly
The cost of extending the lease with the landlord can run into tens of thousands of pounds, with the price depending on several variables, including the flat's value, the lease length and ground rent.
For example, if the lease on a flat worth £200,000 has 79 years to run, it costs around £10,000 to extend it by 90 years. The shorter the current lease period, the more these costs escalate.
If a lease needs extending on a property you want to buy, the seller has an important role to play. As the current owner, they have to claim the right to extend the lease, before passing this on to you to complete when your purchase has gone through.
If this doesn't happen, you will have to wait until you have owned the property for two years to extend the lease.
It can be a complicated and costly process, and generally speaking, it is far better to get the lease extended by the seller at their expense, and before you buy it.
This may take some hard negotiations, so think very carefully – and take advice – before making any decisions.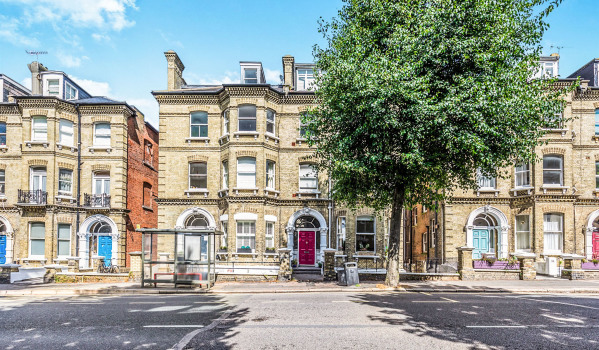 4. Be on your guard if a leasehold property seems cheap
If you have found a leasehold property which seems cheap compared to similar properties on the market, this should set the alarm bells ringing, as the flat may need a lease extension.
On occasions, sellers will try and market a leasehold property at full price in the hope the buyer will not realise that a lease extension is required – and what this might cost.
If you do decide to proceed, make sure you factor this into your offer price.
5. Remember the lease won't stay long forever
Even if the lease is a decent length when you buy a leasehold property, you need to remember that you may have to buy an extension in the future. Be sure to factor this in to your decision-making.
6. Check the terms on your lease
The terms on some leases can be particularly onerous, and you may find, for example, that you have to pay thousands of pounds to your freeholder just to make simple changes to your home.
There could also be bans on owning pets or subletting. The key is to ensure your conveyancing solicitor finds out precisely what your lease entitles you to.
7. Watch out for costly ground rents
While annual ground rents – payable to the freeholder – are supposed to be of 'peppercorn' value, some can be very costly.
Equally, if your ground rent doubles every five or 10 years, say, you could face bills running into thousands and be unable to do much about it.
You are essentially at the mercy of your freeholder if they decide to hike costs up.
8. Beware of excess maintenance fees
In the case of flats, the freeholder will normally be responsible for maintaining the common parts of the building, such as the entrance and stairs, as well as the exterior walls and roof.
The issue is that while the freeholder (or agent) will decide what work needs to be done, who will do it, and what it will cost, it is the leaseholder who has to pay for maintenance through service charges.
There have been countless stories of leaseholders complaining about freeholders in relation to high management fees for maintenance and repairs.
Many have also complained about managing agents charging well above commercial rates and using their own subsidiary companies to carry out works. Watch out for this.
Be sure to ask for historical and future service charges, and projected expenditure – including major works.
9. Watch out for hefty insurance costs
As a leaseholder, you will have to pay a share of the building's insurance.
But you need to be on your guard once again, as there are stories of freeholders (or their agents) taking kickbacks from insurance brokers for buying overpriced buildings cover – and passing the cost on to leaseholders.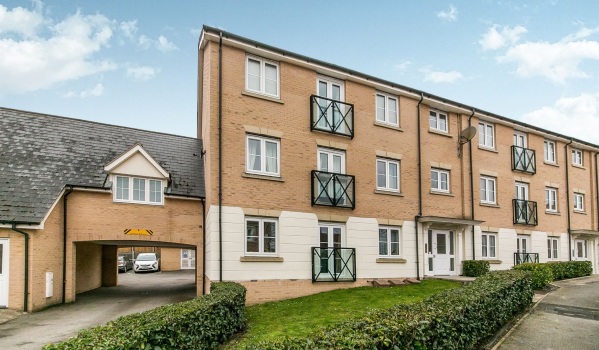 10. Be prepared for a more complicated transaction
When it comes to the buying process itself, you need to brace yourself for a complicated – and potentially longer – transaction period with a leasehold property than if you are buying a freehold property.
This is because your solicitor will need to obtain information from the freeholder or management company – such as ground rent costs, monthly service charges, proof of buildings insurance and previous years' accounts – and this could all take time.
There could also be additional checks which need to be carried out.
11. Think about what will happen when you want to sell
Before deciding to purchase a leasehold property, think about what will happen in the future when you decide you want to sell, as eye-watering administration fees, ever-increasing ground rents – and a lease falling below 80 years – could mean fewer people will want to buy your home when you come to resell.
12. What's the alternative?
The alternative to 'leasehold' is to buy a 'share of freehold.'
This means the freehold is owned by a company and all the flat owners have a share – or are members of the company – and so have a say regarding the upkeep of all the communal areas.
Crucially, with this arrangement, you remain in charge of how money is spent.
You might also be interested in: