By

property news team

December 30, 2019
Moving home is an expensive business, so having a realistic budget is crucial. Here's a round-up of the costs you can expect.
The last thing you want to discover as you get closer to Move Day is extra costs that you hadn't accounted for. They could throw a real spanner in the works at a time when the finances are already stretched to their limits.
The key is to be prepared for all the potential bills you might be presented with. Here's our guide to the true cost of moving home in the UK – whether you've hired a removals team, or are going it alone.
Boxes and packing materials
Unless you've paid for a bells-and-whistles removals service – which includes packing – you are going to need to do it all the packing yourself. And if you're doing a DIY-move, it will definitely fall to you to pack.
But bear in mind that it's easy to underestimate how many boxes you need. Even post a clear-out, it's only once you start packing that you realise just how much stuff you have.
Leave some slack in the budget so you can buy additional boxes and tape. You may find you have to dash out for additional supplies on Move Day itself if you didn't quite get your estimations right.
Whatever you do, don't economise on packing materials. Pay a little more and you will make your Move a whole lot easier.
Don't forget items such as black sacks, bubble wrap and black marker pens, and if you're moving on a rainy day, think about extras such as protective plastic sheets.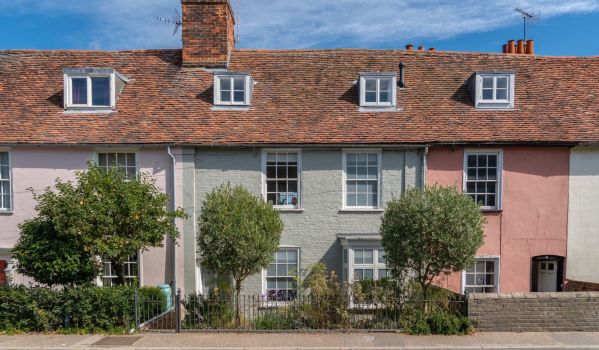 Removals team
When you hire a removals team, you'll get a quote once you make the booking.
This price will depend on a range of factors, including the date you want to move, the distance you are moving – and the size of your current home.
But, if you don't want to be caught short on the budget, remember the following:
Quotes are only estimates – you could end up paying considerably more when the time comes to cough up. Reasons for this could include the team having to dismantle furniture, or if the job overruns.
Extra charges for packing – if you want the removals professionals to pack for you as well, you need to be prepared to pay up to double the amount you would for a basics removals service.
Insurance may be an additional cost – check whether the quote you've been given includes cover for your belongings in transit – or whether this is an extra you'll need to pay for.
VAT – don't forget to factor in VAT (charged at 20%) as this may be payable on top of the bill you've been given, although it pays to find out first.
In short, be prepared not to find out the exact sum you will be charged until the very end of the day.
Vehicle hire
If you're doing a DIY-move and don't have your own transport, you may need to hire a car or van. Costs can vary, so it's worth shopping around. If you're not sure what size of vehicle to go for, plump for something bigger – worst case scenario means you'll have to make fewer trips. And if you want to share the driving, don't forget the cost of adding an additional driver.
Petrol
No matter whether you are using your own car or renting a vehicle, you will need to fill up with petrol. If you are doing a long-distance move, this could be a sizeable sum.
Parking permits
Don't expect your removals team to organise or pay for parking bays outside eitther your current home or new one. This will be your responsibility.
If you need to apply for a parking permit – or parking bay suspension – leave plenty of time, as you may need to give several days' notice to the relevant authorities. And make sure you factor the cost into your budget plan.
Note also that if the removals firm gets landed with any parking fines, you'll probably have to foot the bill for these, too.
If you're doing a DIY-move, bear in mind you'll need a plentiful supply of coins for the parking meters.
Storage
If there's a time lapse between leaving your existing home and moving into your current home, you are probably going to have to suck up the cost of storing your stuff. Commercial storage is a safe and efficient option – but can come with a hefty price tag.
Insurance
If you are buying your next home, you must have buildings insurance in place at the point of exchange of contracts. You must then ensure you have contents cover in place from the day of your Move, to protect your possessions in transit.
Ensure this is included in your budget.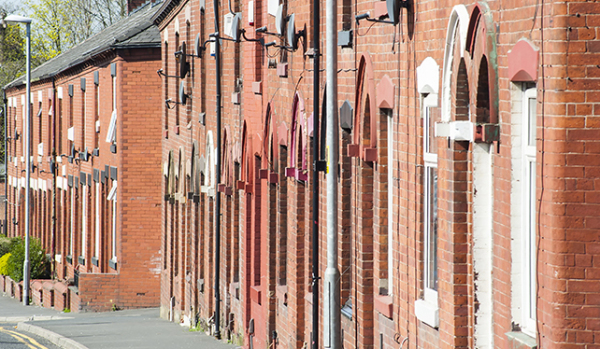 Cleaners
As you'll want to move into a clean and sparkling new home, set aside some money to pay a commercial cleaning firm to do a deep clean – ideally before you arrive with all your belongings.
If you are selling a place as well as buying, don't forget to have cash earmarked for that property to be cleaned as well from top to bottom before you leave.
Care for children and pets
With so much going on on Move Day, it is worth arranging for someone else to look after your children – and pets.
Unless you can persuade a friend or family member, you will to pay for nursery or childcare costs. Cattery and kennel costs will need to be factored in as well.
Snacks
If you've got a removals team, set aside cash to pick up plentiful supplies of tea, coffee and biscuits.
If you're going it alone, you might need a bit more money to do a bigger shop to ensure you have ample snacks and refreshments for all your helpers to keep energy levels up and morale going strong.
Get your free removals quote
Start with the AnyVan online tool which provides an estimated cost based on factors such as move date, distance and the size of your current property.
New stuff when you get to your new home
When you arrive at your new pad, you might need to invest in some essentials right away, such as clothes rails if you don't have wardrobes when you first move in, or curtains for the windows – to deter thieves and keep your home warm.
Unexpected costs
Be prepared for costs you might not have budgeted for, such as the boiler breaking down as soon as you move in, and other essential repairs.
Postal redirection
If you want the peace of mind of knowing all your mail is being redirected to your new address, you will need to pay for Royal Mail's postal redirection.
But this doesn't come cheap at £33.99 for up to three months, £46.99 for up to six months, and £66.99 for up to 12 months – plus that's the price 'per last name.' Add this to your running total of costs too.
Thank you gifts
Finally, if you've managed to persuade a bunch of friends and family members to help you with your DIY-move, set aside a bit of money for thank you notes, bottles of wine, small gifts – or maybe even a meal out.
You might also be interested in...