By

property news team

September 5, 2019
If your survey comes back with some news you weren't expecting, what are your options? Find out here.
Getting a survey on a property you are buying can save you money, time and stress – but, at the same time, it can be a nerve-wracking process, as it can potentially make or break the deal.
If the results of your survey are a little less positive than you had hoped for, it's important to understand what steps to take next.
The good news is, a 'bad' survey doesn't have to mean an end to your hopes of moving into your dream home.
Request a call back from GOTO Surveys
Talk to our partner GOTO Surveys to find out which kind is best for you and arrange for a surveyor to visit the property.
01844 355 020 | enquiries@gotosurveys.co.uk
Arranging a survey
The aim of a survey is to provide an independent account of a property's condition.
First off, it's important to understand the different types of survey you can choose from.
The Condition Report is the most basic and the cheapest, while the HomeBuyer Report is the mid-table version which costs more. The Structural Survey is the most comprehensive type of survey – and also the most expensive.
The right choice for you will depend on the property you are buying, and your personal attitude to risk.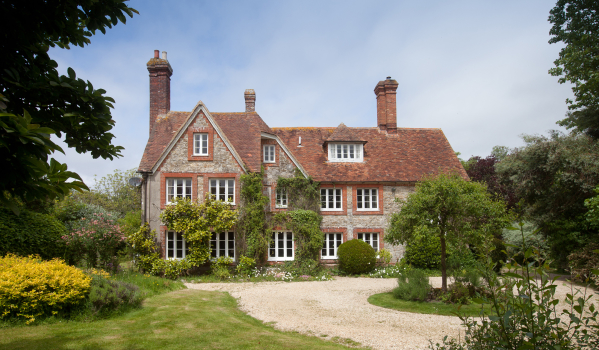 Getting your survey back
When you get your survey back from your surveyor, you may be eager to read it from cover to cover to see what it contains.
While you might think the ideal scenario is to get a 'clean' report with as few concerns raised as possible, a report nearly always finds some issues, and especially with older homes.
What does a bad survey look like?
In most cases, a survey will list 'problems' or 'issues' – often in order of severity.
With a HomeBuyer Report, a clear traffic-light coding system is used to highlight defects:
Red means serious or urgent repairs are needed
Orange means investigations may be advised
Green means things can be readily cared for under normal maintenance
With a Structural Survey, the report will provide more details about the defects, and offer advice on the next steps you should take.
How to get the most out of your survey
Once you've received your written report, it makes sense to organise a telephone conversation with your surveyor so you can go through the findings.
This will give you a more detailed understanding of the condition of the property and will help you understand the issues flagged – and their implications.
The surveyor should be willing to answer any questions you have about the written report at no extra cost.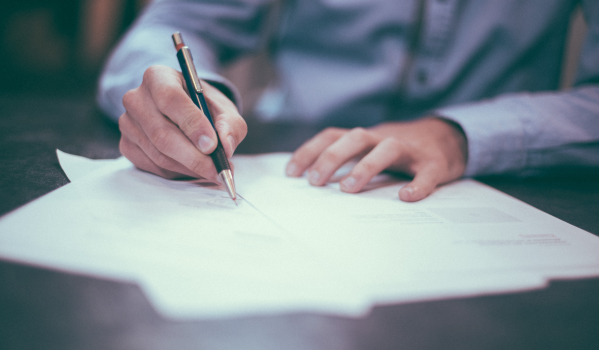 What you can expect from your surveyor
But while it's useful to chat through the results with your surveyor, if problems have been highlighted, it's not for them to comment on whether you should proceed with the purchase or not.
The surveyor's role is only to flag issues that require attention and to offer basic advice on repairs and ongoing maintenance requirements. The final decision on whether to buy the property based on that information is yours, and yours alone.
Common problems
Your survey will inform you about a range of issues and defects that might affect the property's value. These might include concerns such as defective wiring, an outdated heating system, and problems with the roof.
But certain issues might set the alarm bells ringing more than others. For example:
Japanese knotweed – this invasive plant is a real scourge as its underground roots will damage anything in its path. Discovering the plant can mean a property becomes essentially 'un-mortgageable.' If you've got your heart set on a property with knotweed, see if the current homeowners have a treatment plan in place.
Find out more about Japanese Knotweed
Subsidence – this happens when the ground underneath your property moves, affecting its stability. This can cause cracking to the structure of the property. It can be fixed through a process known as underpinning. But finding an insurer willing to cover a house that has suffered subsidence can be tricky.
Rot – dry rot is type of fungus that can weaken the timber within a property and can spread rapidly. If dry rot is discovered, confirm the extent of the problem with your surveyor.
Woodworm infestation – woodworm is caused by beetle larvae burrowing into timber, causing structural damage. The tell-tale sign is small, rounded holes on the surface of the wood.
Damp – damp patches are often most clearly visible on the ceiling, but you need to check everywhere. Many forms can be treated, though costs can run into thousands of pounds.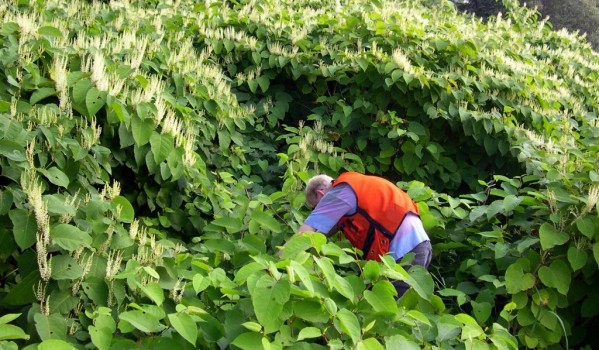 What to do next
Depending on the results of the survey, you may want to do some (or all) of the following:
Talk to the seller about the findings for full transparency
Commission a supporting survey, which will look at identified defects such as damp, invasive weeds and timber decay, in greater detail
Get issues investigated further by an independent expert or specialist as well as estimated costs of repairs
Call in a builder to investigate
What are your options then?
If a major problem – or problems – are uncovered, you have a few different options to consider:
Ask the seller to fix the issue before proceeding with the purchase
Negotiate the asking price down accordingly to account for the cost of fixing the problem yourself. For example, if it's going to cost you £2,000 to deal with damp, you lower your offer by the same amount
If it all seems too much, the issue may prompt you to decide to pull out of the purchase altogether.
You may also be interested in:
What's the difference between a survey and a valuation - Many people wrongly assume that a valuation is the same as a survey – and use the term interchangeably, but the two are very different. Find key differences here
Common survey myths busted – If you've never commissioned a home survey before – or you can't remember much from last time – make sure these common myths don't trip you up.
What does a conveyancer do? – You'll need to hire a professional to carry out the legal work behind buying a home. But what can you expect from the service? Find out here.