By

property news team

December 21, 2017
When you move home, setting up a broadband connection is usually a matter of priority. But first, you'll need to know which providers service the area.
You may be happy with your existing broadband provider, but moving home can present a good opportunity to switch to a new one. It can mean a better package and faster speeds – as well as a cheaper deal.
And not all providers serve all areas, so if your existing provider does not cover the area you are moving to, you will have no choice but to make the switch.
Which providers operate in my area?
When moving to a new house or flat, you will need to find out which broadband providers cover the area you are going to be living in.
A good starting point is the uSwitch broadband postcode checker.
Simply input your new postcode, and you'll be returned options for both standard broadband – up to 17 megabits per second (Mbps) – as well as fibre optic broadband (up to 300 Mbps).
Having this information at your fingertips will help you decide whether to stay with your current provider – or move to a new one.
Note, however, that despite the fact fibre broadband should be available to 95% of UK households by the end of 2017, uSwitch research found that only 57% of Brits believe they can access it in their local area.
How fast can you go?
Find your new home's broadband speed
Check the speeds and packages on offer
If you find that your current broadband provider does cover your new area, you'll still need to check exactly what's on offer. Some packages may not suit your needs – and speeds could be a lot slower than you are used to.
One in five broadband users struggle along with speeds of less than 10Mbps, while nearly one in 10 crawl along at less than 5Mbps, according to uSwitch.
Slow internet can be a real deal-breaker, with separate research in a poll by Zoopla revealing that a huge 89% of us would be 'put off' moving to an area with slow broadband.
If you plan on staying with your existing provider…
If your current broadband provider covers the area you are moving to – and offers packages and speeds that you are happy with – chances are you'll want to stay put.
Broadband providers allow you to move your broadband connection to another flat or house mid-contract with no cancellation fee. The only requirement is that you give at least 30 days' notice.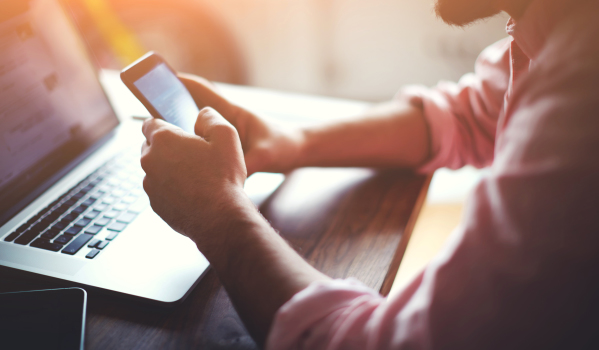 If you plan on switching…
If your existing broadband provider does not cover the new area you are going to be living in – or if the packages and speeds at your new address won't be good enough for your needs – you will need to make a switch.
Fast broadband services you might want to consider include Virgin Media, BT Infinity and fibre optic products from a firm such as TalkTalk and Sky. For top speeds, check out Hyperoptic which provides 'full fibre' broadband right up to your house or flat.
But remember that your choice may be limited by the broadband providers that service the area you are moving to.
If you do decide to move to a new provider, you need to check the Ts and Cs of your contract with your current one, as there's usually a cancellation fee for leaving early. This normally amounts to the total cost of any remaining monthly payments.
It's also worth noting that, even if your existing broadband provider doesn't cover your new area – and you have no choice but to switch – you may still face a cancellation fee.
Get a good deal
One of the main benefits of moving to a new provider is likely to be lower costs. And many firms will offer cheap introductory deals – and other attractive incentives to new customers.
But remember that such deals will expire at some point, so note this date down on your calendar so you remember to review your broadband package again at that time.
Other factors to consider
As well as speed and price, there are several other things to think about when switching broadband provider. These include reliability, customer service and technical support. Be sure to factor these into your decision-making.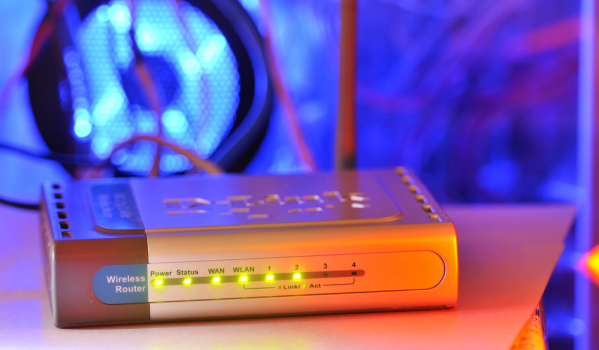 Consider a bundle
If you are moving to a new broadband provider, it is worth checking out the bundled deals on offer.
With this type of arrangement, you get your broadband, TV and home telephone from the same firm. This usually works out cheaper than if you were to buy each of these separately. The key is to do your research to find the right package for your needs.
Tips to help you speed up your broadband
If you move into your new home only to find your broadband – either from your old provider or a new provider – isn't quite as fast as you want it to be, there are steps you can take to speed things up.
Try moving your router to a new location in an open space, away from windows, shared walls, TVs and other electrical appliances.
Use a password to ensure other people can't use your wi-fi and slow down your connection.
Invest in a booster which will boost your wi-fi range and strength.
Get a second router to help maximise wi-fi signal.
If you are not happy with your service – and do not feel it delivers – you should contact your broadband provider to let them know immediately.
You might also be interested in...