Mortgages
Important steps to improve your credit score
Getting the best mortgage deal can result in serious monthly savings. But you'll need a healthy credit score to qualify. Here's what to do to improve yours.
Applying for a mortgage? Before the lender says yes, it will want to check how trustworthy you are as a borrower. And it does this by checking your credit report.
Your credit report is a kind of 'financial CV' which shows your outstanding credit and how well you've managed credit in the past.
The lender will access your report via a credit reference agency – Experian and Equifax are the two big ones. However, agencies like these are only custodians of your report and they don't determine what's in it.
Could you get a better mortgage deal?
Check if you could get lower rates, smaller fees and better customer service before you commit. You can compare thousands of different mortgages* suitable for remortgaging or first time buyers with Zoopla's partner uSwitch.
The state of your credit report is a major factor when it comes to being accepted for a mortgage. But each works slightly differently. With Experian for example, the maximum score available is 999 while at Equifax it's 600.
There's no universal benchmark which determines whether you'll be accepted for a mortgage and each lender will layer its own individual scoring system over what it sees in your report. There are, however, clear steps to improving your score. We've rounded up the first five below.
Step 1: Get on the electoral roll
Before you do anything, get on the electoral roll. Lenders use the electoral roll – or electoral register – to confirm you live where you say you live. If your name is missing or the address is incorrect, your credit score will be negatively impacted.
It's super-easy to get on the electoral register or just update your details using the Government's register to vote service.
Step 2: Apply for a copy of your credit report
The next step is to apply for a copy of your credit report. You can obtain a statutory version for just £2 from any of the credit agencies which will provide just the most basic information.
There are several online versions too, which offer real-time access to your report as well as automatic alerts if anything changes on it.
Some of the more comprehensive versions of your credit report work on an initial free period with a pay-monthly subscription thereafter – athough it can usually be cancelled at any time. You can compare services and packages here.
Do you know what your credit score is?

— Zoopla (@Zoopla) November 8, 2016
Step 3: Carry out a clean up
Now look through your report carefully to confirm the information is correct and up-to-date.
If you notice any mistakes – such as a company claiming a missed payment when you know you paid it – you can request the agency changes it.
If it refuses, you are within your rights to add a 'notice of correction' to your report. This service is free-of-charge and lenders looking at your report must take it into account.
If you have changed your surname – you got married for example – check that an 'alias' link has been created. Otherwise, you are effectively 'starting again' as someone else, which can damage your score.
Other credit score hazards include duplicate address entries and being financially linked to someone else with a poor credit score. For any of these issues, call the relevant agency and ask what it can do to help.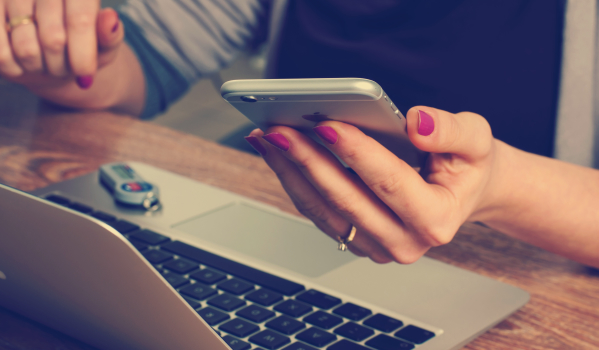 4. Pay off debts and close unused accounts
If your credit report shows you already have a lot of debt, the mortgage lender will either reduce the amount you can borrow, or refuse to lend to you at all. So, try to clear as much as possible before making your mortgage application.
If this is not possible, consolidate separate debts into one single one – a low-cost personal loan for example – and shut down the credit accounts you've paid off.
This is worth doing because, as well as just a lot of debt, lenders are wary of multiple lines of credit, even if the individual balances are low.
Apply for a mortgage? Here are 5 questions to ask yourself first.
5. Now take control
Going forwards, the best way to maintain a good credit score, or rebuild a bad one, is to make sure you never miss payments on your debts and keep within your given credit limits.
If you have credit cards, set up a direct debt to clear the balance each month. If you can't afford to do this, repaying more than just the minimum will mean lenders look more favourably on you.
And, while it might seem counterintuitive, your credit score won't be good if you have never borrowed at all, as it means there's no evidence you are a reliable re-payer. In this case, try applying for a credit card, use it for your everyday spending and be sure to clear the balance every month.