There's more to Chelmsford than it's quick commute into London. Find out what it's like to live in this bustling city and why it could be your next home.
Chelmsford may be best known as a commuter haven, but there's also plenty of history and an abundance of amenities that make it an attractive place to live.
The area became properly established in 1199 when it was granted a royal charter to hold a market, and fresh produce lovers can still enjoy the undercover market today. In more recent history, Chelmsford was granted city status by Queen Elizabeth II on June 6 2012.
Chelmsford, which sits roughly 32 miles from Charing Cross in London, is historically known as the birthplace of radio. Pioneer Guglielmo Marconi opened the world's first Wireless factory in 1899 and created the Marconi Wireless Telegraph Company. The company then moved into New Street Works just north of Chelmsford train station, where the first official publicised sound broadcast in Britain took place. There is now the potential to own a slice of this history as New Street Works is being redeveloped into housing.
Who lives in Chelmsford?
With a population of 168,310 in the 2011 census, Chelmsford is a fairly average-sized city. The latest census provides a good guide to the different types of people that live there and who your neighbours are likely to be:
50 per cent are married or in a civil partnership
23 per cent are single
12 per cent are cohabiting
6 per cent are divorced or have a legally dissolved civil partnership
6 per cent are widowed or a surviving partner from a civil partnership.
At 31 per cent, the majority of Chelmsford residents live in a semi-detached house or bungalow, although this is narrowly followed by those who live in a detached house or bungalow at 30 per cent. Some 20 per cent of the population live in terraced houses or bungalows, while just 16 per cent reside in a flat, maisonette or apartment.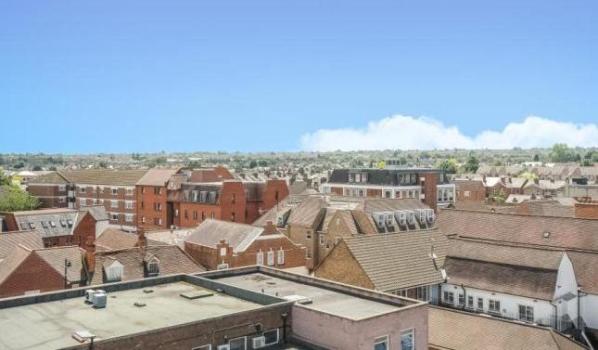 What kind of houses are there for sale in Chelmsford?
Thanks to the age of the city, there are a wide variety of housing types available. Houses for sale in Chelmsford include everything from Victorian terraces, 1920s detached family homes, Grade II listed buildings and housing developments from the 70s through to homes built in the present day. There is a steady stream of new build homes in Chelmsford that are typically built with traditional looking exteriors, but have more modern interiors. The diversity of the houses available makes Chelmsford an appealing location for house hunters.
What kind of flats are there for sale in Chelmsford?
There has been a surge in flats for sale in Chelmsford, as most of the new developments in the area comprise flats. One of the advantages of these new build flats is that they are mostly located in the heart of the city, which makes them perfect for commuters that want to be close to the train station. Maisonettes are harder to come by, but they tend to be part of older properties with more character.
Estate agents in Chelmsford
There is a wide variety of estate agents in Chelmsford, from big name brands to independent agencies. Finding the right estate agents to search with is important in any home hunt, so speak to several estate agents.
Areas of Chelmsford - where are the best places to live?
Writtle
One mile west of Chelmsford is the picturesque village of Writtle, which centres around a village green. It comes complete with a Norman church, duck pond, pubs and restaurants. Writtle's medical facilities include a GP surgery, dentist and a pharmacy. Sports available in the village include tennis, cricket, rugby and badminton. There are two junior schools and one senior school, which are all rated 'Good' by Ofsted. Writtle College is one of the oldest agricultural-based university colleges in Britain and is a partner to the University of Essex. The specialist college offers a range of courses and qualifications - the majority of which focus on agriculture and land-based industries, as the campus has its own farm.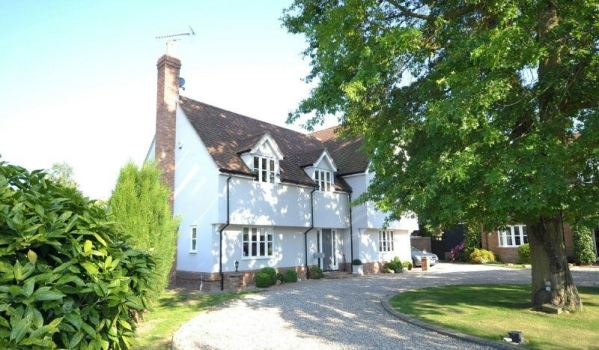 Great Baddow
The urban village of Great Baddow sits to the south east of Chelmsford and has a population of about 15,000. The centre of Great Baddow contains more than 30 listed buildings and has been made a conservation area. The 360 ft tall Great Baddow Radio Tower is the main landmark in the village and was part of Britain's early warning defence system during the Second World War. It is the only complete tower left in the UK and was later used by the Marconi Company to continue the development of radar. As a large village, Great Baddow has most of the amenities that would normally be found in a town. It boasts several pubs, The Vineyards shopping centre, all essential medical facilities and several sports clubs. Great Baddow contains four primary schools and two secondary schools. Although The Sandon School is not technically in Great Baddow, it is still attended by many of its residents.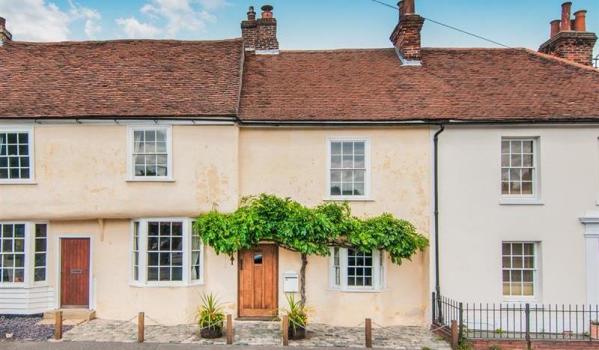 Springfield
The civil parish of Springfield lies to the north west of Chelmsford. There aren't any Simpsons in this Springfield, but the name was taken across to America when a former villager founded Springfield, Massachusetts. The area has been expanding continuously since the 1950s when the site of the Essex showground was developed into a housing estate. Springfield is still growing and its latest development at Great Beaulieu Park will be the largest, with 3,600 new homes being built as well as a new train station, hotel and business park. This development will also contain two new primary schools and a secondary school along with health, retail and sports amenities. Eight primary schools serve Springfield while there are two secondary schools – one of which is the independent New Hall School.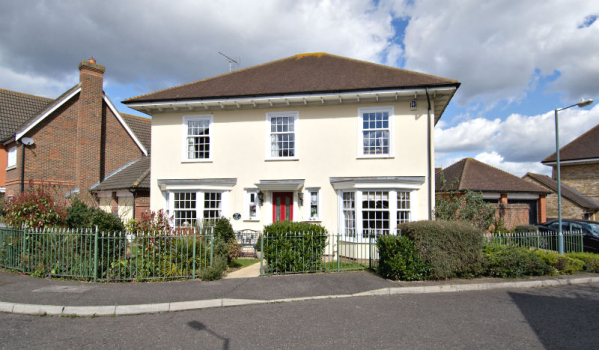 Broomfield
Immediately to the north of Chelmsford is Broomfield. The village sits on the site of an Anglo-Saxon burial. It was discovered in 1888 and has produced numerous findings, which are now in the British museum. Broomfield Hospital is one of the largest in east England and specialises in plastics and burns treatment. There is a cricket club and football club in the village, and also several pubs to enjoy a post-match pint in. There is one primary school in Broomfield, a school and college that takes children from three up to 18, and one high school that teaches children aged 11 to 18.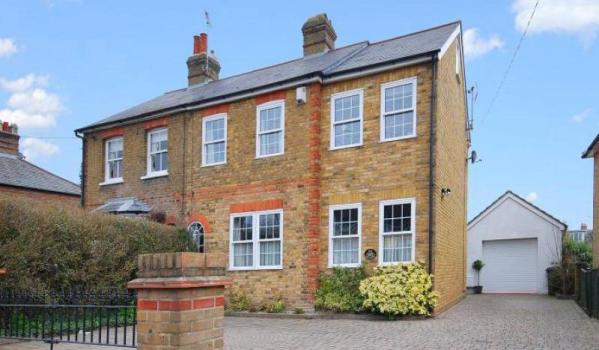 Jobs in Chelmsford
Research from the local authority revealed that in 2013-14, the unemployment rate for those over 16 years old in Chelmsford was estimated to be 4.9 per cent, which is well under the English average of 7.2 per cent.
The city has been home to numerous major employers. Along with Marconi Wireless Telegraph Company, Cromptons Electrical Engineering, Hoffmann Ball Bearings and Britvic have all had their headquarters in Chelmsford. The English Electric Valve Company - now known as e2v - has been based in the city since 1947 and offers a variety of employment opportunities, graduate schemes and apprenticeships. Employment can also be found in areas including the city's three retail parks and the Chelmsford Business Park. Education, medicine and the local government are all major sources of employment in the area.
Chelmsford council tax
Council tax in Chelmsford is split between multiple organisations including Essex County Council, Chelmsford City Council, Essex Police, Essex Fire Authority and - if applicable - the local parish council. These organisations also set tax rates.
The amount of tax payable is determined by the valuation band of each property, whether there is an applicable discount or exemption, and how long the resident has lived in the property. The Valuation Office Agency deals with queries about council tax bands.
Chelmsford City Council also offers residents the option to sign up online to see council tax accounts and make payments.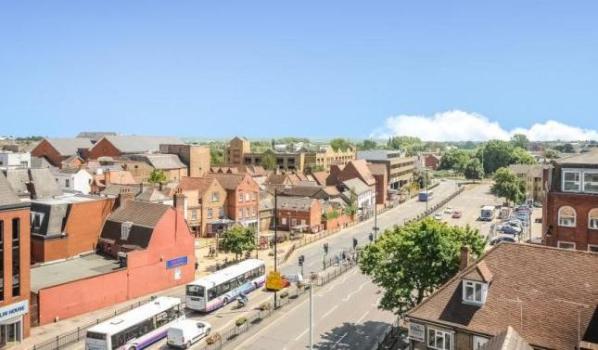 Transport in Chelmsford
Chelmsford train station can be found in the city centre and provides a range of services into London and further out to Ipswich, Clacton-on-Sea, Harwich, Braintree and Norwich. Trains from Chelmsford to London Liverpool Street can take as little as 32 minutes and run frequently. While it may be cheaper to buy a house in Chelmsford than in London, the cost of commuting by train is less kind to your bank account at a price of £4,704 for a 12 month season ticket.
There is a wide range of bus services in Chelmsford, including school buses, a route out to Harlow and a route serving Southend and Stansted airport. There are also two park-and-ride services, one in Sandon and one in Chelmer Valley.
The A12 from London to Colchester used to pass directly through the city but a bypass opened in 1986 to alleviate the traffic in the area. The A12 is still easily accessible and provides a convenient route into the capital and the rest of Essex. There are two other main routes through the city: the A414 runs east to west, while the A130/A131 runs roughly from north to south. The Army & Navy roundabout, which connects the A1114 to Parkway road and the A138, is notoriously busy at peak times, with traffic often queuing a mile back.
Chelmsford benefits from being within a 25 to 30 minute drive from London Stansted Airport, which predominantly provides flights to Europe, although there are a few long haul flights. Stansted Airport is the fourth busiest airport in the UK with nearly 20 million passengers using the airport in 2014. London Southend Airport is also close to hand and is roughly a half an hour's drive from Chelmsford. Southend is a much quieter airport with just over one million passengers a year. It was voted as the best airport in Britain in 2013 and 2014. London Heathrow, London Gatwick, London City and London Luton airports are all within a driving range of less than an hour and 10 minutes provided the traffic is good.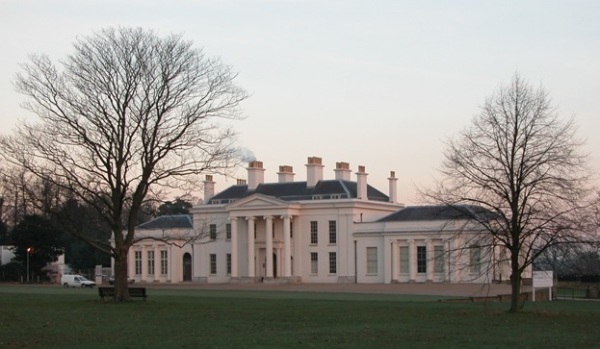 Things to do in Chelmsford
Chelmsford is a bustling city with no shortage of things to do to suit people of all ages. Shopaholics can enjoy perusing the high street, two indoor shopping centres (Higher Chelmer and The Meadows), as well as a regular market.
Food and drink lovers can enjoy breakfast, lunch and dinner in the city, thanks to a wide range of cafes, restaurants, pubs and bars. Well-known brands such as Costa, Frankie & Bennys, Starbucks, Pizza Express, Nandos, Prezzo and Zizzi can all be found in the city. There is also a good selection of independent restaurants to choose from, with classic Italian cuisine from Vita Bella and Olio's, afternoon tea in The Restaurant at Pontlands Park or Lek's Thai Food all being among Chelmsford's highest rated restaurants.
Entertainment options in Chelmsford include partying the night away in one of the many bars or clubs, seeing the latest blockbuster film at the cinema or enjoying live shows at the Civic Theatre.
There are plenty of opportunities for family days out in Chelmsford. Fun activities include Marsh Farm Animal Adventure Park, The Chelmsford Miniature Railway, Tropical Wings World of Wildlife, ice skating and swimming at Riverside Ice & Leisure Centre, bowling and pitch and putt golf.
For those that enjoy the great outdoors, there are more than 20 parks to walk, cycle, picnic and play in. Hylands Park and the RHS Hyde Hall Gardens are more sophisticated options, although Hylands Park does also play home to V Festival every August.
History buffs also have plenty to take in as the city has several historical buildings such as Chelmsford Cathedral, which is the second smallest cathedral in the country. Other places of interest to visit are the Grade II listed Hylands House, the ruins of Pleshey Castle and Chelmsford Museum.
Fitness fanatics can take part in a plethora of sports activities in Chelmsford, such as athletics, swimming, ice skating, several gyms, football, and rugby. There is also the Essex County Cricket Club, Chelmsford Chieftains ice hockey team, Chelmsford City Football Club and horses at Chelmsford City Racecourse to cheer on.
Weather in Chelmsford
The weather in Chelmsford is typical of the maritime climate of most of north west Europe. However, as Chelmsford sits in the south east of England, it benefits from a slightly warmer climate than much of the rest of Britain. Chelmsford has some of the warmest summers in the country, and it is also one its driest areas.