With a rich history, top notch schools and a wide variety of housing there are plenty of reasons to consider buying a home in Colchester.
Colchester in north Essex is the perfect place to call home if you are looking for a thriving town centre full of historic buildings, while being surrounded by sprawling countryside and sitting close to the coast.
One of Colchester's biggest claims to fame is as the oldest recorded Roman town in Britain and before it was destroyed by Boudica in AD 61 it was the Roman capital of Britain. The Normans settled in the eleventh century and went on to build Colchester Castle, which is now a Grade I listed building. The rich history of the town draws in 4.5 million tourists every year.
Several legends are associated with Colchester and it is believed that the nursery rhymes Humpty Dumpty and Old King Cole originated in the town. Twinkle, Twinkle Little Star is the only confirmed nursery rhyme to come from Colchester and was written in 1806 by Jane Taylor in the town's Dutch Quarter.
The area is also known for its army garrison, which is currently home to British Army's 16th Air Assault Brigade. The army's only Military Corrective Training Centre in the country is also located in Colchester and is a detention centre for servicemen and women rather than a prison.
Colchester sits roughly 70 miles north east of London and is easily commutable on the Great Eastern Main Line train service or by car along the A12. This means that the town also attracts buyers from London who are looking for a more peaceful home life.
Who lives in Colchester?
Colchester had a 177,600 strong population in mid 2013, making it the second largest district in Essex according to the local government.
The 2011 Census found that Colchester had 71,634 households, with an average of 2.3 people per household. It showed that your neighbours are most likely to be a couple with dependent children at 20.6 per cent, followed by a couple without children at 19.2 per cent.
The census also revealed:
- 31.2 per cent of people living in Colchester live in a detached house
- 30 per cent live in a semi detached home
- Just over 20 per cent live in a flat or maisonette
- 18.7 per cent of people in Colchester live in a terraced property
Buying a home in Colchester
There is a wide range in types of houses for sale in Colchester thanks to it being a historic town that has been built over several centuries. Those looking for a period property with a history will have plenty to choose from, as there are homes that date back from the medieval town as well as from the Georgian, Victorian and Edwardian eras.
Most of the flats for sale in Colchester are typically purpose built developments from the 60s through to the present day. However there are a few rare gems to be found such as art deco maisonettes and Victorian flats. Maisonettes and flats in Colchester aren't found in one specific area, although the majority of them are to the south of Colchester train station.
Colchester has an extensive regeneration plan in place, with North Colchester, the Garrison, St. Botolph's, East Colchester, and North Station chosen as the focus for redevelopment. The new homes in Colchester will be accompanied by more opportunities for employment and education, a new army garrison and new leisure facilities. The council are aiming to build 5,618 new homes over a five year period from 2014-15 to 2018-19, while over the next 10 year they are planning to build 8,916 properties.
To find out more about the types of property for sale in Colchester, get in touch with one of the local estate agents. They will be able to give you an idea of what sort of homes are available on the market and how much they will cost.
Where to live in Colchester
Colchester Town
Colchester Town is a lively area with a mix of shops, bars and restaurants - many of which can be found on the high street - but there are also more quaint independent boutiques and coffee shops to be found down the smaller side streets.
Home hunters looking to be close to the hustle and bustle of the town should search for properties in New Town, Old Heath, St Mary's and North Station Road. One of the main property types found in these areas is the Victorian terrace with the traditional two up, two down layout. Mixed in with these terraces are a number of newer properties that have been built in the last 20 years or so.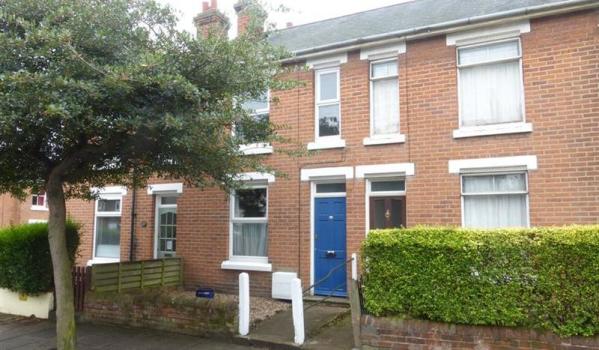 North Colchester
Commuters tend to favour north Colchester as it is closest the mainline railway station, while drivers can easily access the A12 and A120. Colchester General Hospital provides the area's main employment in north Colchester along with Severalls Business Park.
The area consists of the neighbourhoods of Highwoods, Mile End, Braiswick and St John's, all of which are within a two mile radius of the train station. Properties in these areas are generally new builds from the 90s onwards and are a mixture of houses and flats. Residents of North Colchester also benefit from a wide range of sports facilities, including fitness centres and golf clubs.
South Colchester
South Colchester is predominantly made up of residential housing estates in Shrub End, Blackheath, Monkwick and Barnhall. Although these areas have fewer amenities and facilities than other parts of Colchester, they do have excellent bus links into the town. Homes in these areas generally date back from the 60s and each decade since has seen new developments added. The villages to the south of Colchester offer a more rural lifestyle and villages such as Abberton, Rowhedge and Fingringhoe contain a wider range of house styles to choose from.
Mersea road also passes through Blackheath and leads out to Mersea Island, which consists of West Mersea and East Mersea. Here, people can escape the busy town and relax on one of the peaceful island's several beaches, or take part in activities such as crabbing, sailing, sea and coarse fishing, golf, walking, cycling and tennis.
East Colchester
East Colchester is an area with substantial redevelopment and regeneration taking place, most noticeably in the Hythe area and along the River Colne. The residential areas of Greenstead, St Annes and Parson's heath are likely to benefit from the improvements in Hythe, which include improved transport links, new employment areas, a new nursery and a community centre.
The University of Essex can also be found in east Colchester and once the students move out of their halls accommodation, they tend to stay in the area. Occasionally students move even further east into villages such as Alresford, Wivenhoe, and Elmstead Market - although the latter two also appeal to commuters thanks to their train stations.
West Colchester
Some of Colchester priciest properties can be found in West Colchester as many of the town's best schools are located in Lexden and Stanway, making it popular with families. West Colchester also provides the best access to the A12 to London and the A120 to Stansted. Lexden contains a blend of properties in Regency, Georgian and Victorian styles alongside modern homes. It also has the advantage of being close to the Colchester Royal Grammar School for Boys and Colchester County High School for Girls. Stanway is sought after by families looking to get their children into The Stanway School, but it is also close to the Tollgate Retail Park and Colchester Zoo. Further west is the quiet village of Marks Tey, which is popular due to its proximity to the A12 and good rail links into London.
Colchester council tax
The money raised from council tax is spent on of services, including the police, fire brigade, schools, libraries, rubbish collection, leisure facilities and many others.
Council tax must be paid regardless of the type of property and whether it is owned or rented. Properties fit into eight bands according to how much it was worth when the scheme was devised in 1991, the council then decide how much each tax band must pay. Your tax band can be checked on the government website, while The Valuation Office Agency deal with any queries about tax bands.
Schools in Colchester
One of the biggest draws for families considering moving to the area is the schools in Colchester. There are several primary schools that have been rated by Ofsted as 'outstanding', including Hamilton Primary School, St Teresa's Catholic Primary School and St Thomas More's Catholic Primary School. The town also contains two state grammar schools - Colchester Royal Grammar and Colchester County High for girls - both have been declared 'outstanding' by Ofsted.
Both the Philip Morant School and College and The Sixth Form College Colchester were rated 'good' in their most recent Ofsted reports, while the Colne Community School and College was awarded 'outstanding'. Colchester also offers a selection of private schools such as St. Mary's School, Holmwood House School, Oxford House School and Colchester High School.
The University of Essex
Colchester is also home to the main campus for the University of Essex, which was established in the 1960s. It has become particularly reputable for its strong performance in social science, science and the humanities. The university also attracts a large amount of international students, with more than 130 nationalities studying there.
Jobs in Colchester
Colchester's Quarterly Economic Report in January 2015 revealed that the area has a comparatively low unemployment rate of 5.7 per cent compared to Great Britain's average of 6.8 per cent. Education, health and the army are the biggest employers in Colchester. Other prominent employers are the motor trade, manufacturing, research, arts, and retail industries.
Transport in Colchester
Colchester is a well connected town that has a substantial network of major roads, with the A12, A120, A133, A1124 and A134 forming the town's key roads. These roads provide routes into London, Harwich and Ipswich. The town also has a large amount of bus routes that serve the town and surrounding area and a new bus station was opened in 2012.
Harwich international seaport is around 20 miles from Colchester and there are regular ferries to the Netherlands, while cruise ships embarking from the port take passengers around Scandinavia, the Mediterranean and across the Atlantic. For those that prefer to fly, Stansted airport is the closest airport to Colchester at 31 miles away, while Southend airport is around 40 miles from the town.
The area contains several train stations, the largest of which is Colchester train station, where train into London Liverpool Street take as little as 49 minutes. An annual season ticket for this journey cost £4,796 in 2015.
Things to do in Colchester
There is a vast array of activities available to do in Colchester. The town has an ample selection of well known high street shops along with plenty of independent stores to suit shopping fanatics.
Colchester also has several museums that make for fun and educational days out. The Natural History Museum offers the chance to learn about wildlife habitats, biodiversity and climate change in the area, while the Hollytrees Museum shows how life has evolved since the 1700s. Colchester Castle Museum has loads of interactive exhibits and allows visitors to explore 2,000 years of British history, including the Romans and Normans.
Another of the area's most popular attractions is Colchester Zoo, where there are more than 270 species of animal to see. The Zoo is set in 60 acres of land, but there is also the opportunity to get up close and personal with the animals during displays and feedings.
Colchester has a lively arts scene thanks to the Firstsite contemporary art gallery and The Minories, which is an art gallery run by the Colchester School of Art. There are also two theatres, The Mercury Theatre which produces original plays and hosts touring productions, and the Headgate Theatre which holds amateur productions.
If that's not enough to keep the residents of Colchester entertained, there is also a multiplex cinema and a leisure centre which provides two swimming pools and numerous sports classes.
Weather in Colchester
Although Colchester is one of the driest parts of Britain it is one of the wettest areas in Essex. On average the months with the most rainfall are October and November, which have an average of 64.8mm and 59.9mm of rain. June and August have the highest maximum temperatures on average at 21.9 Celsius and 21.8 Celsius.
You might also be interested in...