If you're poised to get on – or move up – the property ladder in Coventry, here's what agents on the ground have to say about location, price and opportunity.
Coventry is one of the UK's major cities, but it is surprisingly compact. There's an inner ring road which encircles the main shopping area, business district, university and cathedral while the city's residential areas lie just outside within easy striking distance.
What's happening in Coventry?
As a city for property, Coventry is looking pretty appealing to buyers. Average home values have stayed almost flat in the last six months, according to live Zoopla data. But prices have risen by nearly 40% over the last decade.
The average property in Coventry is now worth around £208,000.
If you were considering putting in an offer on a property in Coventry, it's worth knowing that sellers in the city are currently achieving around 98% of the asking price, according to data collected from our Zoopla agents.
And homes are taking an average of seven weeks to sell from the day they first hit the market, compared to the national average of between 10 and 12 weeks.
Best value areas in Coventry
So, where should you look to buy a home in Coventry? If value is first on your radar, a good place to start is Stoke Heath, north east of the city centre. Two-bedroom, mid-terraceds there, on the likes of Valley Road or Carpenter Road, are still available for under £150,000.
Craig Headley at Zoopla agent, Elite Residential says the area is a particular hotspot for young families: "There are good schools nearby and it's just a short bus ride into the city centre. The area may have grown in popularity in recent years, but it's still possible to find decent homes at competitive prices."
On the western side of the city, in areas such as Coundon, you might expect to pay closer to £200,000 for a more substantial property such as a three-bedroom mid-terrace in Brownshill Green Road or a detached two-bedroom bungalow in Drummond Close.
Other locations in this price bracket include Earlsdon, Chaylesmore and Finham.
Craig Headley also cites Binley Woods, a village four miles to the east of Coventry city centre, as a highly-desirable location for families with school-age children: "In addition to the local schools, you also have access to schools in Rugby, which is a big draw for many."
Properties here start around £270,000 for a three-bedroom semi-detached with their detached counterparts coming in around the £325,000 mark.
It's possible, of course, to spend much more. At the time of writing, local Zoopla agent Archer Bassett was listing a detached bungalow on the market for £525,000, while Allsopp & Allsopp was offering a recently-built five-bedroom detached house in Foxwood Drive for £550,000.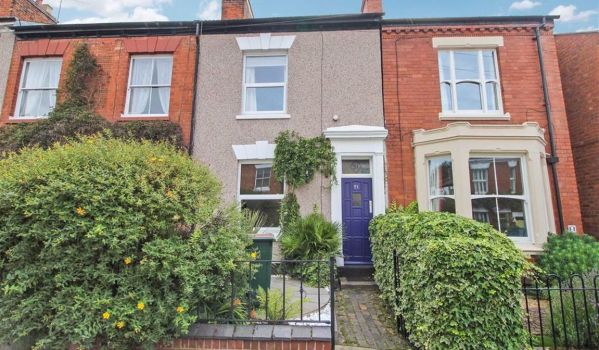 Buying to rent to students
If you were looking at property in Coventry as an investment, the student market should not be overlooked. You should, however, expect some competition.
In 2018, the university finished building a number of high-rise developments such as Bishopgate on Bishop Street, which added 725 lodgings to its own accommodation portfolio. On top of this, there's been an estimated 25,000 private student accommodation units built in recent years.
Local letting agents in Coventry admit the effect of this has been a drop in rents. It's also taking longer for student properties to be let out, which is putting pressure on local landlords.
Patrick Sullivan at Zoopla agent, Red Brick said: "In some areas such as Chaylesmore and Stivichall we're seeing properties come off the student rental market because the income doesn't align with the cost of the property itself.
"Landlords are also facing increased regulation and more stringent tax rules."
However, speaking also as a landlord himself, Sulilivan added: "I'm convinced that you can succeed if you're prepared to invest in your property and get expert advice and support from a pro-active and experienced letting agent. The total student population in Coventry is 65,000 so there will always be demand for the right homes."
New-build homes in Coventry
In addition to the tower block developments in the centre of Coventry, there are a number of residential new-build projects towards the outskirts of the city. These include Bluebell Wood in Willenhall, The Spires in Stoke, The Brambles in Wyken and Deram Parke in Canley.
The developers, which include Barratt, Bellway and Persimmon, each offer a range of properties to meet varied demand.
To take Bluebell Wood as an example, prices for a two-bedroom house start at £129,000 while a four-bedroom property costs £262,000.
New-build houses are also for sale on part of the site at Ryton vacated by Peugeot when it closed its Coventry operation in 2006 – evidence of the resilience and adaptability of the city.
You may also be interested in…