If you're poised to get on – or move up – the property ladder in Leicester, here's what agents on the ground have to say about location, price and opportunity.
If you are thinking of buying in Leicester, you'll be joining a steady stream of crowds.
The census from 2011 shows that the city's population stood at 330,000. It's now estimated to be over 350,000, making it the most populous municipality in the East Midlands.
So, what exactly is Leicester's appeal? It starts with its location. The city offers easy access to the M1 and the M69, as well as major trunk roads such as the A6, A50 and A47.
There's also a regular fast train service into London's Kings Cross St Pancras which takes little more than an hour – and a direct rail link to Stansted airport.
The Leicester property market
In property terms, the Leicester market is also performing well.
According to the most recent Zoopla Cities House Price Index, average property values have risen by 4.4% in the 12 months to July 2019, ranking it the joint second best-performing city in the UK (alongside Cardiff).
As a comparison, the national average city house price growth currently stands at 2.3%.
Property in Leicester is currently achieving around 97% of the asking price – worth knowing when making your offer –and homes take an average of eight weeks to sell from first hitting the market, compared to the national average of 10 to 12 weeks.
With the average value of a home in Leicester now sitting at £181,900, according to Zoopla's Cities Index, you can still get a lot for your money, too. Harry Sandhu, a valuer at Zoopla agent Kings Real Estate, says this is what's drawing many prospective buyers from London.
"You just have to look at the arithmetic," he says. "You can get a really good three-bedroom mid-terrace house in LE5 for, say, £210,000 but the same house in the capital would probably sell for three-quarters of a million. We're seeing people sell up in London, buy in Leicester and make a hefty cash profit."
Where to look for property
So where should you be looking at property in Leicester?
A good place to start is the 'golden triangle' in the area between Uppingham Road, Spencefield Lane and Scraptoft Lane, says Harry Sandhu.
"You can find a wide range of properties there, from bungalows to substantial houses. Prices range from £200,000 to up to £500,000 for a five-bedroom family home."
And what about first-time buyers?
John Ghent, managing director at the Property Fox, says homes in ex-council estates such as Beaumont Lees, Mowmacre and Stocking Farm, are a definitely worth a look: "You can get a decent three-bedroom semi-detached houses in these areas for £140,000, it's not surprising they are flying."
But before making your debut on the property ladder, it's worth looking at how the area has performed in the last few years, as the Leicester market can be complex and diverse, he added.
"It used to be the case that if you drew a line from top to bottom of the city, you'd find the more expensive properties in the east (in areas such as Evington, Clarendon Park and Oadby) while prices in the west were roughly 15% less on a like-for-like basis. But now they're beginning to catch up as buyers look for value."
But choosing the best spot in Leicester also comes down to more personal criteria, says Sandhu.
"Another defining factor when choosing a place to live, is faith. Our buyers often ask where the nearest mosque, temple or church is, and the answer will strongly influence whether or not they go ahead with the purchase."
This is a legacy derived from long standing melting pot of culture and immigration – from Polish servicemen who stayed in the city after the end of World War 2, to Asians expelled from Uganda by Idi Amin in 1972 and Eastern Europeans who came to work after the expansion of the European Union in 2004.
Renting to students in Leicester
Don't forget that Leicester is also home to 60,000 students during term-time derived from University of Leicester, De Montfort University and Leicester College, which creates plenty of opportunity for potential buy to let landlords.
Areas of Leicester that are popular with students include Westcotes and Spinney Hills where typical rent on a one-bedroom flat is around £600 a month.
Luke St Clare of Knightsbridge Estate Agents, also on Zoopla, says the local rental market is rewarding but it's no longer 'easy money' partly because of changes to the availability of tax relief for landlords which kicked in back in 2017.
However, he said: "The sentiment of many Leicester landlords is that the property market has always weathered the stock market crashes over the last 50 years and that there is something inherently attractive and secure about bricks and mortar."
He believes demand for property in Leicester will continue to outstrip supply – and that rents will rise in the next four to five years by up to 10%.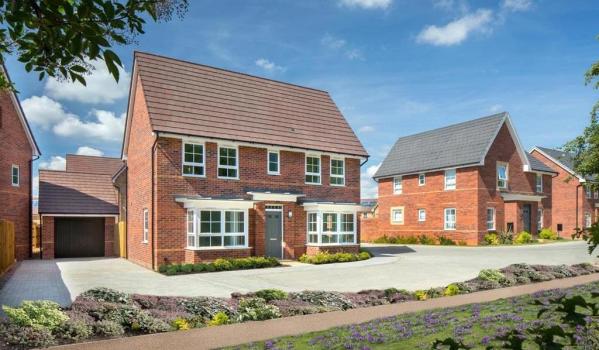 New-builds in Leicester
There's a number of new-builds in Leicester city centre, targeted at landlords wanting to rent to student, post-graduate and young professionals.
One example is City Heights, a 52-unit development at 44 Conduit Street which is marketing one-bedroom flats for around £70,000, with rents around the £700-a-month mark.
In Charles Street, adjacent to De Montford University, the top-end development of two-bedroom apartments and penthouses at Agin Court has now sold out. Flats were on offer at £190,000 with typical rents of £1,100 a month.
Charles Street is situated in the Leicester's so called 'cultural quarter', home to the Curve theatre – formerly the Leicester Performing Arts Centre.
Properties here are snapped up in short order, according to John Ghent: "I put a two-bedroom apartment near The Curve on the market at £94,000 and it sold to a property investor the next day."
New-builds further out of the city centre tend to be more substantial homes. At the time of writing for example, there was a four-bedroom townhouse for sale at Wolsey Island on Abbey Park Road, for £280,000 and even an eight-bedroom new-build on Stoughton Drive South, Oadby, for £900,000.
You may also be interested in…