If you're poised to get on – or move up – the property ladder in Nottingham, here's what agents on the ground have to say about location, price and opportunity.
Buying a house in Nottingham? At one time you'd have been advised to, 'head to an area starting with a W'.
West Bridgford, Wollaton and Woodthorpe for example, all offer a combination of impressive housing stock, good schools and a range of local amenities making them particularly appealing to families.
But, naturally, prices in these areas match their popularity and a four- to five-bedroom semi-detached house in West Bridgford costs in the region of £550,000.
These days however the 'W' mantra does not apply to the extent it once did and areas such as Carlton and Mapperley Park have joined the top Nottingham housing ranks. In fact, the average price of a home in Mapperley Park's Sefton Drive is now north of £1m.
Nottingham's housing market
There are, of course, plenty of properties for much more modest budgets across Nottingham. And according to Zoopla's most recent Cities House Index, the average home in the city is currently valued at £156,000.
It also shows that average property prices in Nottingham have risen by 4% (compared to a national average city house price growth of 2.1%) in the 12 months to July 2019, ranking it the UK's seventh best-performing city.
"Nottingham is a rising market that has been growing strongly," says David Thomas at Zoopla agent, Liberty Gate Estate Agents.
This sentiment is reflected in Zoopla's home-grown data which shows property in Nottingham is currently achieving around 98% of the asking price. It's also taking an average of around eight weeks to sell from first being listed, compared to the national average of around 10 to 12 weeks.
Dan Gooding, at Rex Gooding – another local Zoopla agent – says the further delay to Brexit after the 31 March deadline was missed has actually led to an increase in activity:
"After a period of uncertainty, people have decided that they've had enough and are just going to get on with it. We've seen more buyers registering with us, and more people looking to register their property for sale."
First-time buyers in Nottingham
But it's first-time buyers who account for the most activity currently in the Nottingham housing market, according to Gooding. So where should they head for that all-important first rung?
One notable area that's rising in popularity but still affordable is The Meadows, just south of the city centre on the north bank of the River Trent: "This is one of the places that has benefitted from the tram network that was introduced in Nottingham around 15 years ago," says Richard Cardwell, at Zoopla agent Walton & Allen.
He said the tram had made this and other areas of Nottingham accessible for people who work in the city.
If you had £150,000 to spend in The Meadows, you could choose from a selection of three-bedroom semi-detached and end-of-terrace properties on Woolmer Road or Eugene Gardens.
That said, it is also possible to spend £325,000 on a four-bedroom semi-detached on nearby Atlas Street, a stone's throw from The Meadows recreation ground and the picturesque Victoria Embankment alongside the River Trent.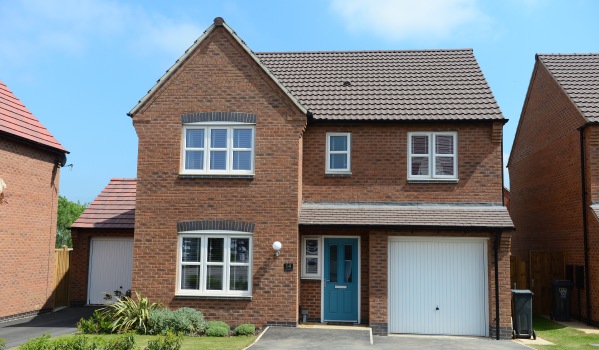 New-build homes in Nottingham
If you were in the market for a new-build (with or without using Help to Buy) there's plenty of choice in and around the city.
Take the tram northwards from the centre of Nottingham, for example, and you will reach the terminal at Hucknall, a mining area until the 1986 when the last mine shut down.
Since then, much of the surrounding land has been developed and restored, with numerous new-build housing projects making Hucknall a popular choice for people working in the city centre.
There's a mix of properties available, with three-bedroom semi-detached homes ringing in at around £170,000.
Another ex-mining village that has seen substantial redevelopment is Gedling, which lies four miles north east of Nottingham city centre. Here the colliery has been transformed into a country park, with a clutch of new-builds in the area.
Hunters Wood, for example, was offering a five-bedroom detached house on Wood Lane for £625,000 at the time this article was published.
At the cheapest end of the spectrum it is also possible to buy a two-bedroom flat in the Chase Farm development on Arnold Lane for £142,000.
Wollaton is another new-build project taking shape across the city. The development comprises 110 houses which are being built on the site of an old Siemens electronics factory on Woodyard Lane.
Nottingham Park Estate
Any discussion of the Nottingham property market must also include mention of the Park Estate, a much sought-after private gated area just west of the city centre complete with its own tennis courts and gas streetlighting.
The so-called 'Park premium' can mean property is expensive relative to other areas. For example, a one-bedroom flat in Cedar Lodge on Tunnel Road in The Park might cost £150,000 – the same price as a four-bedroom Victorian terrace in Forest Fields, just a mile away.
The Park Estate also serves top-end budgets with £1m-plus homes being found on streets such as Newcastle Circus, Hardwick Road and Duke William Mount. However, even if it's within affordability, you might have to be patient while waiting for such premium stock to hit the market.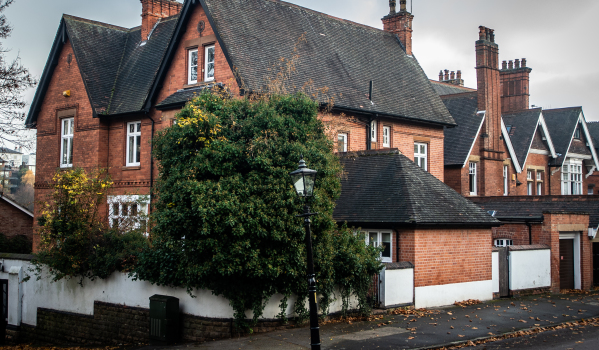 Student renting in Nottingham
There is opportunity to buy property to rent to students too, with the University of Nottingham, Nottingham Trent University and the Central College serving a collective 60,000 students.
One traditional student area in Nottingham is Lenton, to the west of the city centre (just beyond the Park Estate), where a landlord could earn around £120 a week for each bedroom in the property. Other student hotspots include Sherwood and St Anns.
But Richard Cardwell says many smaller private landlords have chosen to sell their properties following the introduction by the local council last year of a selective licensing scheme covering 32,000 rental units in the city.
"It's an extra cost and administrative requirement. It comes on the back of a reduction in the amount of tax relief landlords can get, as well as the recent ban on tenant fees."
However, he adds. "I take calls on a daily basis from investors in places such as Manchester, Birmingham and London who clearly see the potential of a city where property values are relatively low and annual rental yields are strong."
David Thomas claims that Nottingham rents have risen by 5.7% in the past year, reflecting the increased financial pressures being faced by landlords. "The average rent for a house in the city centre is £795 a month, while for a flat it's £670 a month," he said.
Street-by-street
Whatever property you are buying in Nottingham, Cardwell stresses the importance of seeking local knowledge first.
He said: "There are some areas where I might recommend one street but not the one next to it. That's the sort of experience and expertise a local agent can provide."
You may also be interested in…