Zoopla's comprehensive guide reveals all there is to know about houses for sale in sought-after Cambridge.
Cambridge is known predominantly for its world-renowned university, followed by its punting on the River Cam, cycling and deep-rooted English history and heritage. So, combined with its location just 50 miles north of London in East Anglia, there's no prizes for guessing that property here isn't cheap.
But Cambridge is not quite as exclusive as it used to be. Following some relaxations of greenbelt land, the city has seen substantial property development in the past few years, resulting in almost 10,000 more homes.
So, now alongside the period terraces and detached homes which can run into millions of pounds, there are now more studios and one and two-bedroom apartments in Cambridge than ever, providing opportunity for a wider range of buyers to claim their slice of this prestigious city.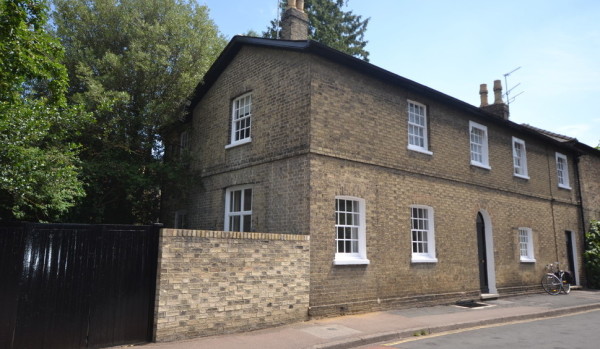 Central Cambridge
Much of the very centre of Cambridge is pedestrianised and owned by the university. Some of its buildings date back to the twelfth and thirteenth century in fact so, no matter who you are and how much money you have, you won't see any houses for sale in Cambridge around here.
A short 10-minute walk outside the centre however, and Cambridge starts to become largely residential. The city is awash with flat-fronted three to four-bedroom Victorian terraces built in the pale bricks characteristic of the area. These houses themselves might be pretty modest but, when they come with an address in a sought-after area these days, they can fetch a small fortune.
Some of the grandest Victorian and Georgian Cambridge property can be found between the still-central green spaces of Parker's Piece and Midsummer Common – most notably along the Maids Causeway, where some houses border on vast.
But, since the recent housing development boom in Cambridge, these desirable period homes now stand side-by-side with a raft of exclusive new-build homes. And even die-hard traditionalists of Cambridge architecture would be unlikely to turn some of these pads down.
Berkeley Homes' Cambridge Riverside development for example, which sits on the edge of Midsummer Common near the River Cam, has some stunning large town houses spanning four floors, which come with private gym and concierge service. And just a couple of streets away in Auckland Road, you'll find Tucker Gardner's exclusive development of large contemporary houses complete with curved roofs, generous private gardens and garages.
But if you are lucky enough to have a budget this big, Cambridge is your oyster – so pay the Newtown area of Trumpington, to the south of Cambridge city centre, a visit too. The Victorian and Georgian houses that line the wide leafy turnings off Trumpington Road here are large, gated, detached – and run into millions of pounds.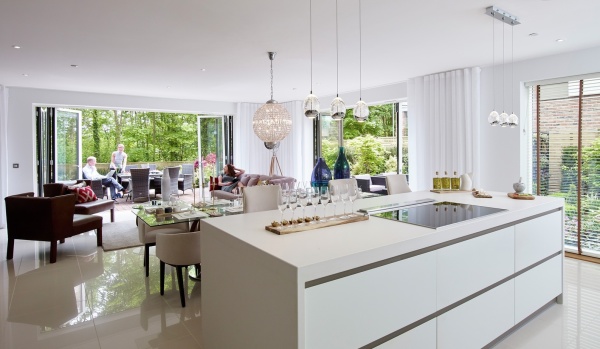 Flats in Cambridge
If, like the vast majority of us, homes like these are for the purposes of window shopping-only, Cambridge's recent property development boom extends to more realistic budgets. Many new housing developments have focused on new-build one or two-bedroom flats, and even studio apartments. These developments are largely situated south of the city centre in close proximity to Cambridge train station. Some examples are the award-winning Accordia development, just south of the University's Botanic Gardens and the Marque on the corner of Hills Road and Cherry Hinton Road – now, controversially, the tallest building in Cambridge.
Aimed at buyers ranging from parents of students, to investors and Londoners wanting a bit more for their money, these developments have served to diversify the range of property stock in and around central Cambridge and cater for its fast-expanding population. But make no mistake, these are still high-end apartments in central Cambridge – and are by no means cheap.
Smaller houses and flats in the Mill Road area, popular with students and lined with takeaway restaurants, are considerably cheaper if you are looking to live in the thick of it. But, according to one estate agent we spoke to, property here still sells for over asking price – because of its central Cambridge location.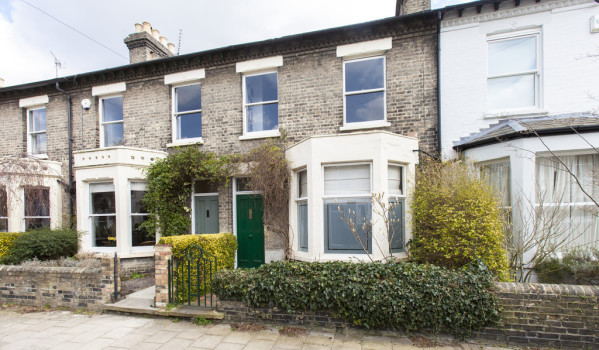 Affordable Cambridge
So where does this leave first and second-time buyers or families on much smaller budgets who need a few bedrooms and a reasonably-sized garden? As you'd expect, if you want more for your money, you'll need to head to the outskirts of Cambridge. And Cherry Hinton, to the south east of the city as you head towards Fulbourn, is a good starting point.
Here, as well as more modest Victorian terraces, you'll find a diverse range of property including 1930s ex-local authority and 1980s modern homes. If you don't want a flat, there's also a greater choice of maisonettes and one and two-bedroom homes here with their own front door and garden. It's possible to walk from some parts of Cherry Hinton into town in as little as 20 minutes – if you know the cut-throughs. And of course, there's always your bicycle.
North city as it's known in Cambridge – or north of the city to the rest of us – is also more affordable. The areas of Chesterton and Arbury may offer fewer open green spaces that the bits of Cambridge you see in the photographs, but there's also a much wider range of fairly-priced family homes. These areas are also close to Cambridge Business Park and still only a short walk from the northern banks of the River Cam.
If you are happy to travel further out still, Cambridge's surrounding villages are charming in their own right. Comberton on the other side of the M11 motorway from Cambridge is a good bet. Property doesn't come up for sale very often here but when it does, what you get for you money will be really worth having.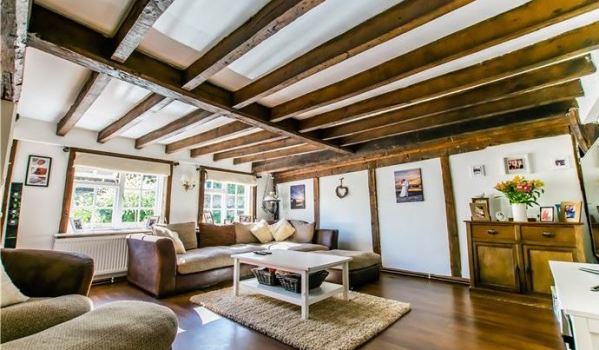 Cambridge council tax
Whether you buy a period or new-build home in or around Cambridge, if your name is on the property deeds you will be responsible for paying the council tax. The amount you pay for your council tax in Cambridge will be determined by the band your property falls into. This information is easy to find at the Cambridge City Council website.
Cambridge to London by train

As London property has become increasingly more expensive, Cambridge's reputation as a commuter belt has grown. Granted, neither annual season tickets or property in Cambridge are cheap, but you can still get more bang for your buck than in London for arguably a much better quality of life.
Non-stop trains from Cambridge to London Kings Cross run every half hour and take just 45 minutes. So, if you buy in the right spot of Cambridge – Tenison Road or Station Road for example, both areas which have also seen new housing developments – and you work in Kings Cross you could even make it door-to-door in under the hour. Trains also run to Liverpool Street on the West Coast Mainline.
In terms of roads, the M11 which goes into London and the A14 run along the west and north of Cambridge but getting to these major roads on the A and B roads which take traffic in and out of the city is often time-consuming due to frequent congestion.
That said, Cambridge itself is a great place to further your profession, especially if relates to bio-science, bio-medics, electronics or technology. Silicon Fen – known by locals as the Cambridge Cluster – and the Cambridge Science Park are central hubs to lots of businesses in these industries, many of which have been set up by the university.
While it's probably no surprise that more than 40 per cent of Cambridge's workforce have a higher qualification, you don't need to be a boffin to find work in the city. The tourism industry is strong all year round and there are plenty of jobs in retail and leisure. Cambridge Business Park also creates lots of opportunity for workers in IT and computing.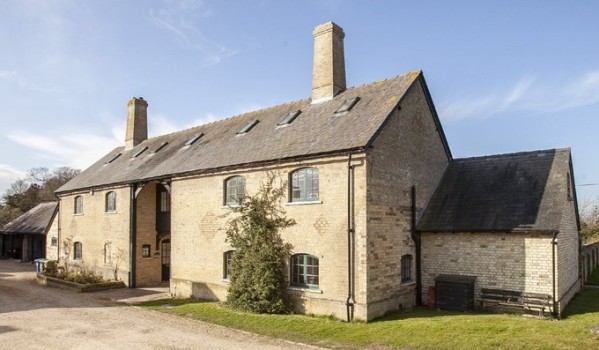 Things to do in Cambridge
Punting along The Backs (which literally refers to the backs of the various colleges) on the River Cam is the most obvious recreational activity in Cambridge. And the many outdoor spaces dotted around the centre of the city, such as Parker's Piece, Midsummer Common and Jesus Green play host to well-attended annual events such as the Strawberry Fair Music and Cambridge Beer Festivals.
Granchester Meadows to the south west of Cambridge are beautiful for walking at any time of year – and that's also where you will also find the famous Orchard Tea Gardens which hosts literary readings of prose and poetry.
Cambridge Corn Exchange and Arts Theatre host regular performances in town, and the city's Kettle's Yard contemporary art gallery is highly-acclaimed.
With Cambridge being almost completely flat, you could well end up like everybody else, getting to around by bicycle. No racers or mountain bikes here, though. The accepted mode of two-wheeled transport in Cambridge is an old-fashioned second-hand bike complete with wicker basket. But buy yourself a decent lock as, alongside its rival Oxford, Cambridge is one of the worst places for bicycle theft in Britain.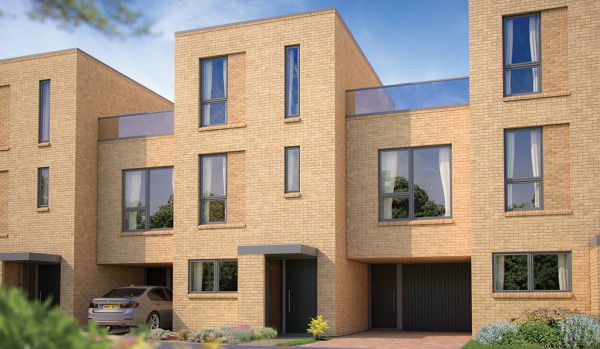 Shopping in Cambridge
But there's more to do in Cambridge than cycle, row and study. For a small city, the shopping in Cambridge is excellent. As well as the main city centre which offers all the major brands, the Grafton Centre has had a recent facelift and is now a smart indoor shopping complex where you could spend a good half a day.
Weather in Cambridge
Average rainfall in Cambridge is around half of the national average. And this is no-doubt a comfort to those living on or near the banks of the River Cam. Due to its low-lying inland position within the UK, temperatures in the summer tend to be slightly higher than average too – often giving London a run for its money. Get the right property in Cambridge then, and life could soon start to feel like one long holiday.
You might also be interested in...