Looking for houses for sale in the up-and-coming Scottish city of Glasgow? With everything from heritage homes to new-build flats to choose from, you'll need to do your homework.
Looking for houses for sale in Glasgow? If you are thinking about moving to the city for the first time, swapping one end for the other or even just living a bit more central, here's a refresher that will stand you in good stead.
Houses for sale in Glasgow
When searching for houses for sale in Glasgow, an obvious place to start is with a property website like Zoopla. If you are new to the city, you can get a good idea of what your money will buy in different areas – try our map view for this. If you are already living in Glasgow, you can use our current values service to see what your home is worth now and how that compares to the area or property type you are interested in. You can also get a feel of the market by noting how long homes have been up for sale – and how many people are viewing them.
Glasgow property
For the Glasgow uninitiated, the good news is this historic city is home to some remarkable Victorian and art nouveau architecture. A signature example is Glasgow's tenement homes – multi-occupant buildings constructed in the nineteenth and twentieth centuries which now form an integral part of its heritage and architectural identity.
Tenement homes are solidly-built from red sandstone, with the kind of high ceilings and large rooms typical of the Victorian era – and which are now back at the centre of 'property cool'.
Even if you are looking for flats for sale in Glasgow, you can still be firmly in the running for a historic or period property. Many apartments in Glasgow's West End for example, are set within imposing Victorian town houses with period features including pillared entrances elevated from the street, floor-to-ceiling stained glass windows, high ceilings and large original fireplaces. And don't be fooled by the term 'flat' either, as square footage can be enormous.

Alternatively, a trendy warehouse conversion could be the kind of Glasgow flat that's more up your street. If this is case, a good spot to start your search is the Merchant City district within the centre of Glasgow.
And if one of your offspring is heading off to the University of Glasgow, there's no shortage of very affordable studios, one or two-bed flats located in the nearby city centre.
If you were looking for flats for sale in Glasgow for an investment however, whether to rent to students or any other kind of tenant, this would be an investment property which would have to come under a buy-to-let mortgage.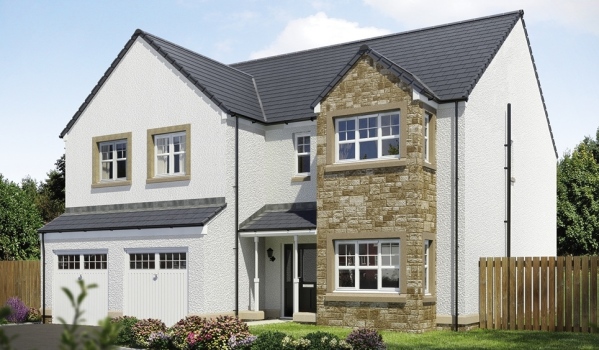 Areas of Glasgow
Like any major city, Glasgow has its affluent and deprived areas – although it should be said the gap between the two here is wider than most. The affluence of the city's West End can seem a world away from some of the poorest East End areas, which bring down Glasgow's average life expectancy to the lowest levels in the UK, according to a 2014 report from the Office for National Statistics.
No surprise then, that the West End – which now tends to refer to any area west of Charing Cross – is where you will find the most expensive houses for sale in Glasgow. Sought-after residential hotspots here include Dowanhill, Kelvingrove and Hyndland – the latter being a tenement conservation area. Any property-hunting here will be met with large period houses and flats for sale at prices more akin to London than some other parts of Glasgow itself.
Other affluent pockets of Glasgow include the smart suburban areas that lie south of the River Clyde such as Whitecraigs and Giffnock in East Renfrewshire – Giffnock being the birthplace of former prime minister, Gordon Brown. House-hunters with more generous budgets in either of these areas will find lots of 1930s detached houses and bungalows – but in a diverse range of styles.
In Glasgow's North Dunbartonshire, to the north of the city, lie the popular and affluent residential areas of Bearsden and its neighbouring Milngavie. Bearsden has the lowest social housing of any Scottish town and has feature in the top 10 wealthiest areas of the UK, within the last decade. Both Bearsden and Milngavie are hotspots for commuters favouring the peace and green space which lies just six miles from Glasgow city centre.
Despite some regeneration of Glasgow's East End – including the building of the East End Healthy Living Centre in 2005 – districts in this part of the city, such as the 'overspill estates' of Castlemilk and Calton, remain some of its most deprived.
With many homes being purpose-built in these areas, there is not the same range of Glasgow property for sale. That said, Glasgow is a city well documented to be up-and-coming, transport networks are good and those starting on the property ladder have the benefit of being able to own a very affordable home.
If you are willing to venture slightly further out of Glasgow, you'll open yourself up to a whole raft of towns and villages from which the city is easily commutable. And many are seeing a considerable number of new developments which are worth a look whether you're a first-time buyer or a growing family.
Keepmoat's Cooperfield development in the town of Hamilton (just a short drive south of Glasgow on the M74) is offering a range of new homes. Two-bedroom properties start at just £112,000 while three-bedrooms start at £160,000.
Glasgow council tax
Whichever kind of home you buy in whatever part of Glasgow, it won't be long before your first council tax bill lands on your mat. The amount you pay for your council tax in Glasgow will be determined by the band your property falls into – A to H. Visit Glasgow City Council for more information.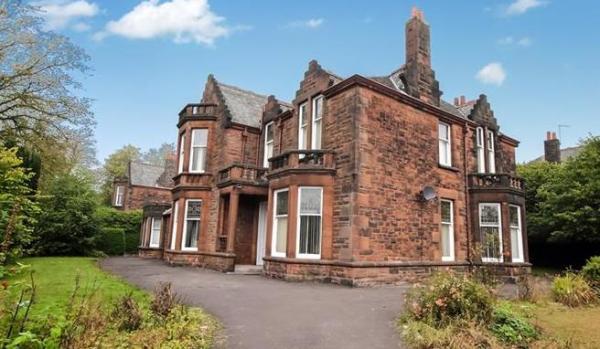 Jobs in Glasgow
If you were looking for jobs in Glasgow as well as property, there's quite a stack of these too. Glasgow has now become the largest economic centre in Scotland and, thanks to the growth of more fledging industries such as financial services, retail and even tourism, employment rates are generally pretty good.
Manufacturing, which is what the city was once renowned for, has been in decline but there are still 12 major employers in Glasgow within this sector. Even shipbuilding, which is how Glasgow first became prosperous 300 years ago, still retains a presence in the city's two shipyards situated on the River Clyde.
If you work in media, the headquarters of BBC Scotland is based in Glasgow – as is STV (previously known as Scottish Television). And there is also a growing number of digital and media agencies.
Glasgow transport
More than 50 per cent of Glasgow workers commute into the city centre and financial district from Greater Glasgow. This is no doubt in part because the transport links are so good. Glasgow is home to the UK's largest urban rail system outside London which extends right across the city and out to west Scotland.
For more city-centric journeys there is also the Glasgow Subway, which is entirely underground. Hundreds of bus routes – mainly operated by First Glasgow – service both greater and central Glasgow and fares start from little more than £1.
Travelling further afield is handy too. Glasgow is the terminus for the West Coast mainline which goes directly into London, Euston. The journey from Glasgow to London by train is just under 400 miles and takes around 4 hours and 20 minutes. Ticket prices can be pretty expensive if you don't book well in advance, though. Flights from Glasgow to London could be a better option; the journey takes less than 1.5 hours and can actually work out considerably cheaper.
Glasgow is serviced by three international airports, although one being equidistant to Edinburgh is called Edinburgh International. Glasgow Airport and Glasgow Prestwick Airport are located around six miles out of the city centre. All airports for Glasgow are serviced by good public transport links including 24-hour shuttle buses.
If you are getting around by car in Glasgow, there is no shortage of road networks. The M8 motorway goes straight through the city centre, crossing the River Clyde on the Kingston Bridge – making it officially the busiest bridge in Europe – and connects to the M77 and the M73. There is also ongoing work to improve links to the East End of Glasgow to the rest of the motorway network.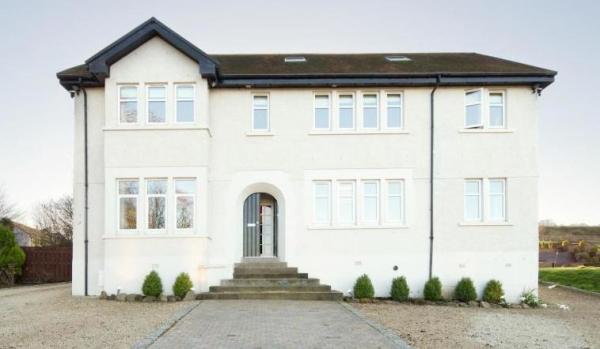 Things to do in Glasgow
In 2014 Glasgow played host to The Commonwealth Games, which presented the city with a chance showcase its rich and diverse culture and history. And tourism is certainly booming in Glasgow – the city is, in fact the fifth most popular tourist destination in the UK. But the good news about living in Glasgow is that you can soak it all up in your own time. What's more, a lot of the best stuff is free.
Stuck what to do on a Sunday? Glasgow is home to a number of free museums such as the People's Palace, Kelvingrove Art Gallery and Museum and the Riverside. There's also the Gallery of Modern Art in the city centre or Lanarkshire's Centre for Contemporary Arts to explore without a penny changing hands.
There's no shortage of outside spaces either, including Kelingrove Park and Botanic Gardens. And Glasgow also hosts Scotland's biggest free Mela festival, which attracts around 40,000 revellers every June.
You will be spoilt for architecture that you can explore for free too. Glasgow's City Chambers, which was opened in 1888 by Queen Victoria, is a beautiful neo-gothic building which has been the long-term home to Glasgow City Council. And between certain times of day you can pitch up and get a free 45 minute tour – no need to book.
The Glaswegians are equally proud of their Cathedral, which was built between the thirteenth and fifteenth centuries. The city's founder and patron saint, St Mungo, who is woven into the fabric of Glasgow's heritage, built his church on the same site and was buried there in the year 612.
There's more contemporary appeal to Glasgow too. As Scotland's biggest city, it's shopping is reputed to be second only to the West End of London. Glasgow shopping is highly concentrated in the so-called Style Mile which is right at the centre of the city and has more than 200 shops.
Late opening here is the norm – up until 8pm on Thursdays. For something different, there's Glasgow's West End which is full of boutiques, vintage and retro shops – as well as some great bars and cafes.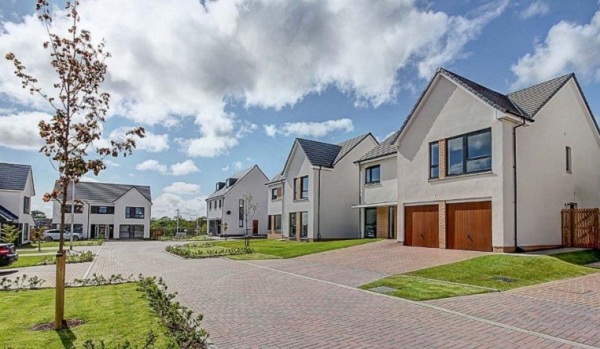 Weather in Glasgow
Let's face it, no one chooses to move to Glasgow for the weather. After all, in terms of latitude it's as northerly as Moscow. That said, because of Glasgow's westerly position and where it stands in relation to the Atlantic Ocean, it is actually one of Scotland's milder spots.
Average highs in July are 30 degrees celsius but you shouldn't expect too much open sunshine as it tends to be quite overcast and humid. Average lows in January are 1.8 degrees celsius but, by the same token, the temperature doesn't tend to fall too low or even below freezing. As a local, you'll soon get used to it.
You might also be interested in...