Bournemouth residents can enjoy seven miles of golden sand on their doorstep as well as an exciting nightlife and great shopping.
Bournemouth is a large coastal town in the county of Dorset. It was founded in the 19th century and grew quickly after the construction of the railway. Many buildings have retained their Edwardian, Victorian and Art Deco characters.
The average house price in Bournemouth sits at around £272,000, a little below the average for Dorset as a whole. You can check up-to-date house prices here.
Living in Bournemouth: what to expect
Bournemouth's main draw is its sandy beach, which holds a Blue Flag award. Residents can enjoy watersports such as surfing, kayaking and jet-skiing, or take a more relaxed stroll or bike ride along the beach promenade.
Away from the beach, the town comes with more than 2,000 acres of gardens and parks to explore. Wander among the pines via the Invalids Walk to explore the coastal Victorian gardens and view the exotic plants.
After-dark activities also flourish in the town. Bournemouth holds a Purple Flag for its evening entertainment and boasts more than 40 nightclubs in and around the centre.
The town is also known for its festivals. The Bournemouth Wheels Festival in the spring has displays and demos of Monster Trucks and quad bikes, while the Bournemouth Air Festival has flying displays. The Arts by the Sea Festival runs over 10 days and has many events and installations to enjoy.
The town is also undergoing a period of extended development. The Bournemouth Development Company has created a 20-year plan to develop sites throughout the town, including building new housing and better parking facilities.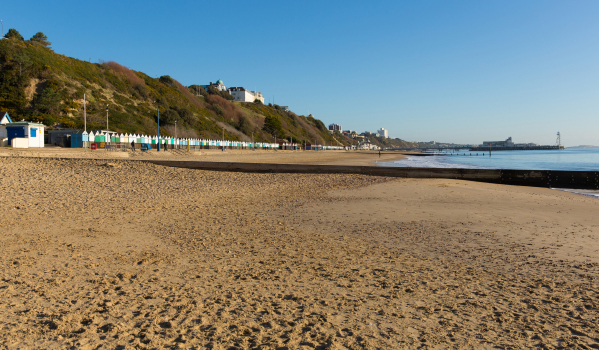 Where to start your property search
If you love period houses with character and original features, there are plenty of properties both within Bournemouth and its suburbs that echo the 19th and 20th centuries.
Many Victorian and Edwardian buildings have been converted over the years into flats. The flats in Tollard Court on West Hill retain original features of the old Victorian hotel, while Osborne Road in Winton has period properties with bay windows and open fireplaces.
For more grand period properties, try West Overcliff Drive in Westbourne. This area was developed between 1900 and 1925 and features pricey Edwardian mansions in large grounds.
Art Deco-style properties are also popular in and around Bournemouth and perhaps the best known are San Remo Towers in Boscombe. These Grade II listed Art Deco flats were built in the 1920s and are situated in one of Bournemouth's most popular suburbs.
More modern properties are also available for sale. Bournemouth has a number of bungalows scattered throughout the town and comfortable 1950s semis can be found in areas such as Ripon Road in Winton.
In The Triangle, a centre for the town's nightlife, more modern flats command high prices. Demand is also high for properties with a sea view. Contemporary seafront apartments on Owls Road in Boscombe are priced towards the high end of the market.
New developments include Taylor Wimpey's 'Coast', which offers a number of two-bedroom flats, some of which have sea views. 'The Bridge' flats in Pokesdown are also modern and feature luxury two-bedroom apartments.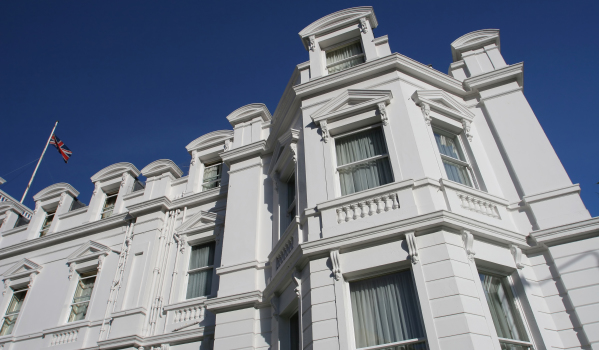 Getting in and around Bournemouth
By rail: Bournemouth is serviced by Bournemouth train station as well as Pokesdown and Branksome stations. A train to London Waterloo can get you to the capital in 97 minutes.
By car: The A388 is the primary road for locals and provides access to Bournemouth from the north and east. The A35 from the west runs to Bournemouth via the A3049.
By sea: Poole Seaport is about 20 minutes from Bournemouth and offers access to continental ferry ports or Southampton and Portsmouth.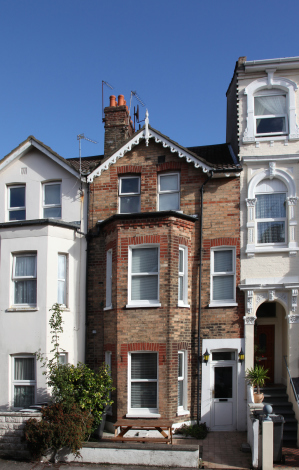 By air: Bournemouth has its own airport. Flights from providers such as RyanAir go to destinations including Corfu, Malaga and Alicante.
Alternatively, Southampton International Airport is about 35 minutes away by road. It serves a number of UK, European and Channel Island destinations. Travellers can also drive to London Heathrow in one hour and 45 minutes or head to Gatwick Airport, which is two hours away by car.
Things to do in Bournemouth
In summertime, hire a beach hut on Bournemouth's award-winning beach and enjoy the sand and sea. You could also hire a bike on the seafront and take a casual ride along the promenade, which stretches from Hengistbury Head to Sandbanks.
A stroll down Bournemouth Pier is also a regular pastime of locals and tourists alike. If you're brave, take a ride on Pier Zip, a zip wire that runs across the pier toward the beach.
For a bird's-eye view of the town and coast, take a ride up in the Bournemouth Balloon. This helium-filled balloon gives you panoramic views of the coast and the English Channel for up to 20 miles.
Walk around the Grade II-listed Victorian gardens and visit the Alum Chine to see unusual tropical plants and flowers. The Lower Garden also hosts art exhibitions and concerts throughout the year.
The Triangle is one of the main shopping districts in the town centre and features high-street names alongside independent boutiques. Vintage shoppers can head to Pokesdown, an area known for its quirky retro shops and independent retailers.
When darkness falls, head to one of Bournemouth's many bars or clubs. The Lost Garden is an award-winning cocktail bar that serves Pan-Asian tapas alongside its quirky cocktails. For a modern clubbing experience, try Halo. This club is based inside a former church and has an LED wall and CO2 cannons.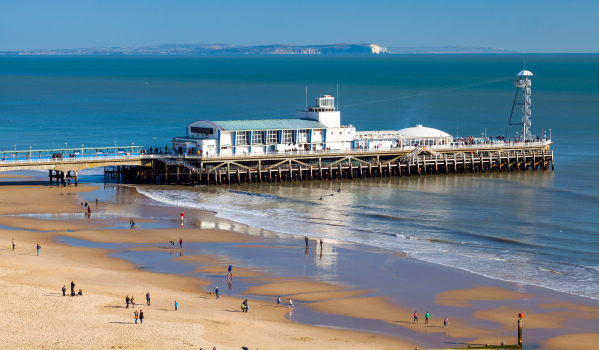 Hidden Bournemouth
Try Russell-Cotes Art Gallery & Museum. The house was originally built in 1901 and was a private residence decorated in the Art Nouveau style. Today, it is open to visitors all-year-round and showcases objects from around the world in addition to British art.
5 reasons to live in Bournemouth
Access to Blue Flag beaches

Victorian, Edwardian and Art Deco architecture

Vibrant nightlife

Lots of outdoor activities

Excellent shopping, including independent and vintage shops
You might also be interested in...