Home to tech giants, inventors and engineers, Bristol is a buzzing city renowned for both innovation and the arts.
A vibrant and buzzing city, Bristol has lots to offer both its residents and visitors. From excellent schools to a sensational arts scene, it has all the attractions of a big city – and on a scale ideal for walking.
What to expect living in Bristol
The Sunday Times named Bristol the Best City to Live in 2014 but it's always been a popular place to set up home. The proof is in the wide range of architectural styles spanning centuries that the city's residents have left for us to enjoy.
The oldest building in Bristol is St James' Priory, which dates back to 1129, but there are more than 50 Grade I and 3,000 Grade II-listed buildings to explore too.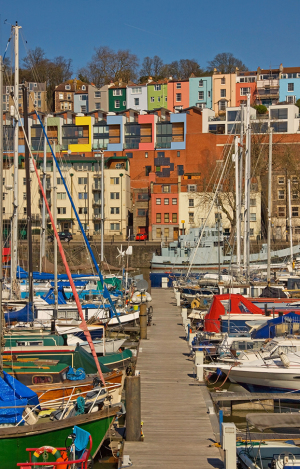 It's not all old buildings, though. In fact, much of Bristol was rebuilt after the city was bombed during World War Two. Modern high-rises such as the Castlemead building sprang up in the spaces left behind, adding new architectural designs – and homes – to the skyline.
At the start of the 21st century Bristol Harbourside underwent its own regeneration. The area is now filled with chic bars, restaurants and music venues.
From the mid-1980s, Bristol's multicultural mix gave rise to a creative and cool subculture, resulting in the musical explosion of the 1990s – Massive Attack, Tricky, Roni Size to name a few.
This sowed the seeds towards Bristol's reputation as an attractive alternative to London for those in search of an edgy urban vibe. And if you're looking for endorsement, Buzzfeed has even published 19 Things Every Londoner Learns When They Move To Bristol.
But with so many attractions – and a great quality of life – word seems to have got around; house prices in Bristol have increased by 24% in the past five years, according to Zoopla and that trend may look set to continue.
Where to start your property search
Bristol is divided into several neighbourhoods and suburbs, including Hotwells, Clifton, Montpelier, Redland and St Pauls, and each has its own personality.
Clifton: This small town just outside the city centre is always likely to remain desirable. It's perfect for students because of its proximity to the universities and its range of large huge houses, many of which are split into flats. But Clifton is also popular among home-hunters with bigger budgets for its glorious period homes, village feel and independent outlets.
Redhill: If you're looking for more intimate accommodation and a quieter life, Redhill offers reasonably-priced one- or two-bedroom flats in the city centre that are close enough to the action, but still a bolt hole to escape to.
Bedminster: Bedminster – or 'Bedmo' as it's locally known – is one of Bristol's most up-and-coming areas. Rows of once scrappy Victorian terraces are now much improved but buyers can still find the odd bargain.
Stokes Croft: Bristol's answer to east London, property in Stokes Croft is already going for a premium as trendies, yuppies and hipsters move in. Living in the Croft is to be surrounded by cool new businesses, artistic graffiti and artisan coffee shops.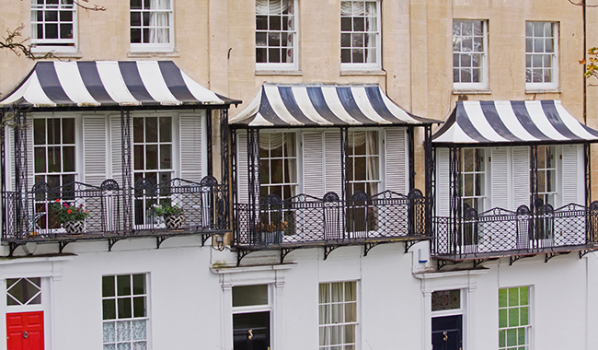 Property types
And what about the type of property you'll find in Bristol? If you're in the market for stately Georgian villas, then Clifton's Royal Crescent to the west of the city is your best bet.
And for a trendy suburban lifestyle, the Victorian terraces of Montpelier are ideal – or you can find sleek modern apartments in Broad Quay.
With two universities and several campuses within its boundaries, Bristol also offers plenty of student digs. So if you're looking to invest or buy a place for your student offspring, as well as city centre flats, look to the suburbs beyond Clifton, Cotham or St Werbburgh's, where you'll find plenty of homes with six bedrooms or more.
Things to do in Bristol
There's plenty of history to explore in Bristol. Parts of the cathedral, the Chapter House and Abbey Gate House all date back to the 12th Century. And if you're a fan of the BBC's adaptation of Wolf Hall you'll be pleased to know that some scenes were filmed here.
One of Bristol's most famous residents was the visionary engineer Isambard Kingdom Brunel. You'll spot several of his great works around the city, including the Clifton Suspension Bridge, which links Bristol to Leigh Woods in Somerset.
Bristol Harbourside is home to the SS Great Britain, a passenger steam ship moored in the Great Western Dockyard. Now a museum ship, you can climb on board and find out more about Brunel and life at sea.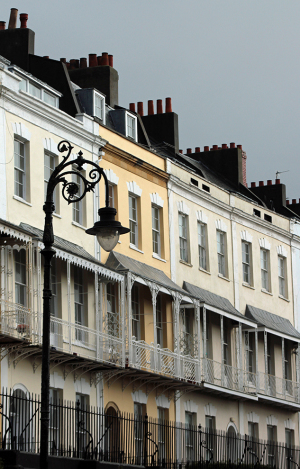 Finding jobs in Bristol
Part of the draw of Bristol is the jobs market – particularly when it comes to high-tech companies. According to a Tech City report from 2015, the sector employs 62,000 people. Hewlett Packard has a research laboratory in the city, while many smaller businesses make everything from silicon chips to websites.
The growth of the tech sector looks set to continue with several enterprise zones springing up throughout the city. Bristol Temple Quarter, in particular, is home to businesses dedicated to developing high-tech, low-carbon and creative solutions.
Bristol retains its strong links to the aerospace industry having been a centre for airoplane production during the War. Today BAE Systems, Airbus and Rolls-Royce are all based in Filton, north of the city.
Getting in and around Bristol
Getting to and from Bristol is simple, thanks to its connection to both the M4 and M5 motorways. The M4 runs from London to south Wales, while the M5 goes from West Bromwich, near Birmingham, to Exeter.
Getting around the city itself by car however is more tricky. Many roads are undergoing improvements to help ease the increasing volume of traffic. Bristolians therefore often choose to cycle, although the hills can make it hard-going.
The city is also serviced by two key train stations: Bristol Parkway and Bristol Temple Meads. Trains arrive here from London, Wales, Birmingham and the north east of England.
If you want to get out of the UK, Bristol Airport is close at hand. Upgraded in 2001, it offers easy access to destinations throughout the UK and Europe, with low-cost flights provided by the likes of Ryanair and easyJet.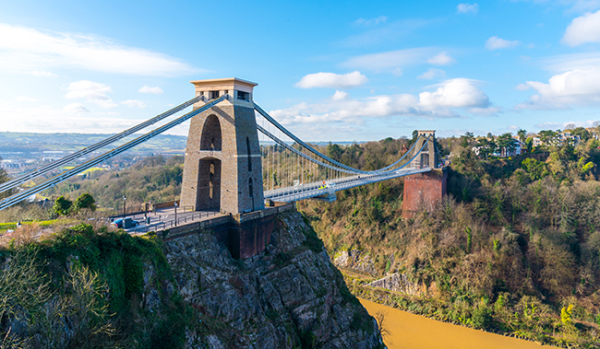 Finding the best schools in Bristol
Bristol plays host to a large number of high-performing independent schools including Clifton College, Clifton High School and Badminton School.
There are also several good state schools, including Redland Green, where 87% of students achieved five A* to C grades. Bristol Cathedral Choir School, an academy, has also performed well in exam performance tables. A total of 88% of students achieved five or more A* to C grades.
Finding the best pub for Sunday lunch in Bristol
The Lazy Dog on Gloucester Road really stands out among the Bristol pub scene. It's a dog-friendly pub serving a great range of local produce and ales – as well as a selection of local ciders.
And make sure you visit the Coronation Tap ('Corry Tap') in Clifton and try some of their strong local ciders (they're only served in halves!).
The best kept secret in Bristol
Prohibition cocktail bar, Milk Thistle is a haunt for locals in the know. Located next to the White Lion Pub on Colston Avenue, this prohibition-themed bar has four floors of lavishly decorated rooms hosting events and music. Just ring the bell to enter.