A home with good links to Manchester doesn't mean giving up access to the countryside. Some home-hunters are finding that affordable Burnley has it all.
Burnley sits on the doorstep of some of the most stunning countryside in the north of England. Moorland, open fields and hills surround the town to the south and east, while to the north lies the Forest of Bowland (an Area of Outstanding Natural Beauty) and the Yorkshire Dales National Park.
But these rural connections don't come at the expense of poor commuter routes. In 2015 Burnley was given a new lease of life thanks to the re-opening of a direct rail route to Manchester. Commuters can now reach the city in under an hour.
The cost of housing is also achievable. Average house property values currently hover at just £118,000, a considerable saving compared to Lancashire overall. You can check the most up-to-date prices here.
What about Manchester? Our guide has all the answers.
Living in Burnley: what to expect
Once a centre for Lancashire's thriving cotton industry, Burnley is still littered with remnants of its industrial past with property ranging from converted mills and weaving sheds to intact workers' cottages. Equally however, there's spades of development and regeneration.
Burnley town centre is currently undergoing a £3 million refurbishment programme. New trees, improved paving and street furniture, and a revised 'town square' all form part of this scheme.
Weavers' Triangle, an area formerly dedicated to cotton production, has also been transformed thanks to a £60 million programme.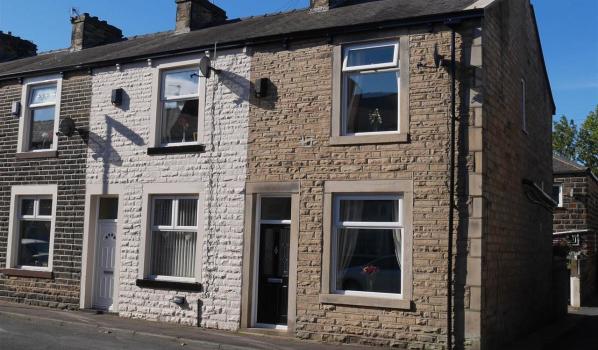 Where to start your property search
Burnley and its districts: Right in the centre of Burnley you'll find many examples of Victorian stone terraces, as well as flats above shops.
Rose Hill is a particularly desirable spot as it offers residents easy access to Burnley Manchester Road station. For a standard two-bedroom stone-built terrace – take a look at roads including Richmond Street and Montrose Street.
Some listed buildings are also hidden among terraced properties in areas such as Hawthorne Road, but if you want a comfortable semi, look to Rose Avenue.
To the east of the town is Pike Hill. Twentieth-century three-bedroom semis with sizeable gardens can be found on Buttermere Road and Chiltern Avenue, whereas stone-built bay-fronted terraces line Brunshaw Road.
Lowerhouse sits to the west of the town and comprises narrow streets – such as Lowerhouse Lane – which are lined with stone cottages. More modern semi-detached homes can be found on Low Bank.
For stone-built three-bedroom terraces in the north of Burnely, try Shuttleworth Street in Ightenhill – or Arkwright Street if you prefer red-brick terraces.
If you're after something more modern, look to the Bovis Estate. Here you will find executive homes and bungalows, many of which are tucked away in quiet cul-de-sacs.
For new-builds, check out developments such as Clarence Gardens on Burnley's Oxford Road. This estate has two- and three-bedroom homes that are just a few minutes south of the town centre.
Choose from terraces, semis or detached homes, some of which are over three storeys. Larger homes come with off-road parking and en suite bathrooms.
Out of town: Briercliffe is a picturesque hamlet that boasts enviable views over Thursden Valley. It was originally a community built for the cotton industry, so there are plenty of stone-built workers' cottages as well as grander homes built by mill owners on the market.
To the west is Hapton village. Look along roads such as Church Street and Simpson Street for a traditional stone terrace, or opt for a family semi on Mill Hill Lane.
Worsthorne is a village to the east. Along streets such as Whittam Court you can find intimate cottages, some of which come exposed beams and inviting farmhouse kitchens.
Padiham, a town that sits to the north-west of Burnley, offers even cheaper house prices. Ubiquitous terraces are available on Herbert Street and Cotton Street, but gabled Victorian semis can also be found on Whalley Road. Many of these houses boast bay windows and spacious rooms.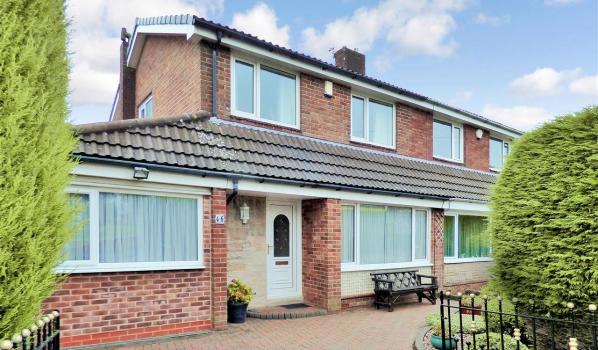 Getting around Burnley:
By rail: Burnley has four train stations: Burnley Manchester Road, Burnley Central, Burnley Barracks and Rose Grove.
Burnley Manchester Road is now the main station thanks to its service which reaches Manchester Victoria in 50 minutes. Services to Blackpool North, York, Wigan Wallgate and Blackburn are also offered.
By car: The town has excellent road links. It's served by Junctions 9, 10 and 22 of the M65, and from the town centre locals can hop onto the A646, A679, A671 and the A682. The A56 also clips the western edge of the town and provides access to the M66.
By air: Manchester Airport, Liverpool John Lennon Airport, Leeds Bradford Airport and Blackpool Airport are all within an hour's drive of Burnley. So Burnley residents have their pick of international and domestic destinations.
Things to do in Burnley
History: Jacobean house, Gawthorpe Hall in Padiham was built between 1600 and 1605 and still retains some of its original 17th-century plasterwork. The National Portrait Gallery has also loaned the hall some paintings, so make sure you don't miss them.
Also at Gawthorpe is the Textiles Collection. Here you can see historic and contemporary lace, quilts, costume and embroidery, as well as textile pieces collected from around the world.
Natural history, local history, textiles and decorative art can all be found at Towneley Hall Art Gallery and Museum. Visit a traditional Victorian kitchen and 16th-century bedrooms. The woodland in the historic parkland is also worth exploring, particularly in spring when the bluebells flower.
The story of the town's historical trade in cotton is told at the Weavers' Triangle Visitor Centre. As well as learning about how cotton was made, it offers an example of a traditional Victorian parlour and weaver's house.
Cultural: Head to the Grade II-listed building of the Burnley Mechanics theatre for entertainment. Acts include folk, jazz and blues music as well as drama and comedy. The venue also has two bars, a bistro and a basement studio.
Outdoors: Plenty of walking, cycling and riding trails surround the town, including major routes such as the Pennine Way. This track traces the craggy spine of England over 270 miles of empty countryside. Walkers can also hike along the nearby Bronte Way and the Burnley Way.
Uninterrupted views can be had at the top of Pendle Hill in the Forest of Bowland. The hill was once home to the Pendle Witches in the 17th century, but it's now a favourite spot among hang-gliders and para-gliders.
Green spaces at Burnley include Thompson Park, a formal Edwardian park with a boating lake, Italian gardens and a playground.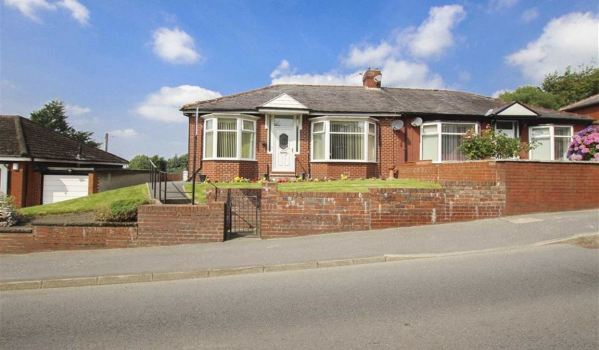 Shopping: High-street favourites can be found in the undercover Charter Walk Shopping Centre in Market Square. The market has traders selling beauty treatments, fashion and plenty of food – try Jerky's Caribbean Kitchen for some authentic jerk chicken.
Mainstream and independent shops also line roads such as St James Street – also the go-to place if you're looking for a take-away.
Food and drink: Sample a local pint or two at Moorhouse's Brewery. It was founded in the 19th century and now offers tours. Make sure you try Pendle Witches Brew and Blond Witch.
Enjoy a 'proper cup of coffee' at Rhode Island Coffee. This café also serves generous portions of homemade cake as well as paninis and sandwiches.
For something stronger, pay a visit to the bar lluminati. Choose from an extensive cocktail menu that includes concoctions such as 'Sticky Toffee Pudding' and 'Crème Egg', or book a place on one of its cocktail masterclasses.
Real ales and an open fire can be found at The Fence Gate, an 18th-century inn. Their large menu includes classics as well as more unusual choices, such as katsu curry.
Hidden Burnley
On the top of Crown Point on Crown Point Road you'll find the Singing Ringing Tree, a sculpture made of metal pipes that makes a noise when the wind blows. Walk up to see this unique work of art and to get panoramic views of east Lancashire.
5 reasons to live in Burnley
Very attractive house prices

Close proximity to national parks and Areas of Outstanding Natural Beauty

Manchester under an hour away by train

Charming (and well-built) stone houses

Ongoing redevelopment plans
You might also be interested in...
What has convinced you to look for a home in Burnley? Let us know in the comments below.