Cockfosters boasts leafy green spaces, making it a popular area of London for buyers seeking a laidback lifestyle.
Cockfosters is a suburb of north London. The name is thought to come from it being the residence of the chief or 'cock' forester, although it could originate from a family name.
Today, this quiet leafy area has open spaces and easy commuting, which make it an appealing location for both young families and professionals.
Cockfosters is an affluent neighbourhood and house prices are high. The current average stands at £672,000, just slightly below the average for London as a whole. You can check up-to-date prices here.
Cockfosters rests between the boroughs of Enfield and Barnet. You can find out more about Enfield with this guide
Living in Cockfosters: what to expect
Cockfosters offers a welcome respite from the hustle and bustle of city life. Tree-lined streets sit next to open green spaces, but you can still jump on the Tube and be in the city within half an hour.
You can enjoy a laidback lifestyle in this quiet suburb. A village way of life is promoted by the independent shops and wooded landscape centred on Cockfosters Road.
Take advantage of two leisure centres in the area, or join the local football or cricket club. Alternatively, the proximity of Trent Park means that there is always a picturesque place to walk or cycle in.
Many properties were built in the inter-war period. But you can also find large family homes and luxury, modern apartments on the market.
There are plans to develop and regenerate the area too. The New Avenue Estate is set to be redeveloped into 400 new homes, while the high street will be fitted out with a new restaurant and retail space as well as new homes, a hotel and a medical centre.
Development on Middlesex University's former campus is also in the planning stage.
The area's green spaces haven't been overlooked either. Improvements to Cat Hill are planned in order to create a better natural habitat for wildlife.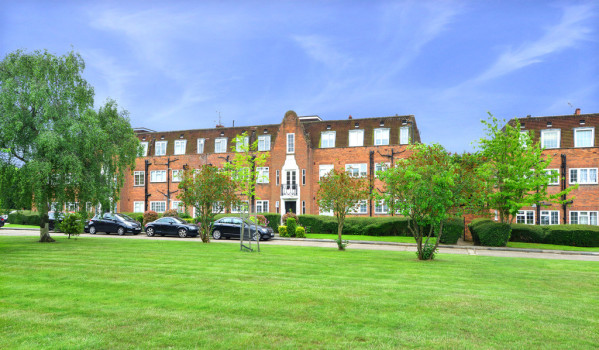 Where to start your property search
Most housing in the area dates to the 1930s, but you'll also find Victorian cottages, Georgian homes and Edwardian properties.
Twentieth-century family homes and bungalows are located on roads such as Wilton Road and Langford Crescent. Detached post-war houses with three to four bedrooms line streets such as Mount Pleasant.
Some larger properties have been converted into flats. Cockfosters' former prep school, built in the 1920s, is now made up of a collection of high end apartments.
Look for mock Tudor-fronted homes on Gloucester Gardens and Belmont Avenue, or opt for a substantial family home on Heddon Court Avenue.
If you want to live right next to a green space, take a look at the quaint semis within the borders of Trent Park. These comfortable homes boast large gardens and a rural setting.
Hadley Wood is the place to find Victorian terraced cottages. Detached homes with landscaped gardens are also available for those with roomier budgets.
Spacious apartments are available above the shops on Cockfosters Road. And for something more luxurious, turn to one of the many new developments in the area.
Bolingbroke Park offers contemporary three- and four-bedroom townhouses and one-, two, and three-bedroom apartments. Penthouses command significantly higher prices.
Gated residences are also available. Look to developments such as those on Games Road if you want a little more isolation. The flats have contemporary interiors and private patios and enjoy plenty of seclusion.
Getting around Cockfosters
By Tube and rail: Cockfosters Tube station puts you straight onto the Piccadilly Line. A Tube to King's Cross St Pancras takes 29 minutes, while Oxford Circus and Leicester Square can be reached in 33 and 36 minutes respectively. A journey to Heathrow Airport takes 70 minutes.
The nearest train stations are New Barnet and Oakleigh Park. Direct trains to Moorgate take 30 minutes.
By car: Cockfosters Road is the main road that runs through the area, while the A110 traverses it. Cockfosters is within easy reach of both the North Circular and the M25.
By air: The most convenient airport is Heathrow, which has flights to 185 destinations in 84 countries. Airlines include Virgin Atlantic and British Airways.
Things to do in Cockfosters
Outdoors: One of Cockfosters' main selling points is its access to green spaces. Get some fresh air by strolling around the 169 hectares of Trent Park. Its lake and woodland are home to muntjac deer, rabbits and pheasants.
If you're feeling more adventurous, try the park's Go Ape! Treetop adventure. Tarzan swings, zip wires and rope ladders will test your physical ability as well as your head for heights.
Trent Park also has its own golf course if you would prefer to keep your feet on solid ground.
The conservation area of Monken Headley Common is nearby, where you can check out the unusual sculptures scattered throughout its woodland and open glades.
Alternatively, wander around the lake at Greenhill Gardens. It was originally part of a large estate, and the ornamental lake stems from its former parkland landscaping.
If you want a longer walk, attempt the London Loop. It's a great way to get to know London better and you don't have to cross a single road. The route runs from Barnet to Totteridge, but you can start with the section from Cockfosters to Enfield Lock.
Enjoy some neighbourly competition at one of Cockfosters' many clubs. The Bowling Club and Cockfosters FC are both located off Chalk Lane and are always looking for new members or supporters. The local cricket club is also nearby.
History: Christ Church is worth a look. This Victorian church is unusual in that its interior faces west rather than east. It was turned around during extension work and was never corrected. Make sure you visit the café for cake and coffee.
If you're a commuter you will soon become familiar with Cockfosters Tube station, but take some time to admire its architecture, noting its Art Deco features in particular. It was opened in 1933 and is now a Grade II listed building.
Shopping: Cockfosters Road is the place to go for cafés, eateries, bars and shops. Independent shops, including a fishmongers and delicatessen, are all open for business. Make sure you take a look around Jamaica Plantations – this independent shop sells a huge range of tea and coffee.
Arts and culture: If you're a thespian, you can support the theatre at the Chickenshed. This theatre company encourages people of all ages, abilities, ethnicities and religions to engage in theatre. See an original production or a new work, or take part in one of the theatre workshops. You can also join the community choir.
If you love transatlantic music, book tickets to the annual 51st State Festival. This one-day festival is held in Trent Park and offers house, garage, soul, funk, dub, dancehall and disco music. The official after-party is also worth sticking around for.
Food and drink: Bag a table at Vanilla Patisserie for coffee and cake. Located on the Heddon Court Parade on Cockfosters Road, the open kitchen at this café means you can watch the chefs and bakers in action.
For something more substantial, visit Miracles Café on Cockfosters Parade. It offers lots of mouth-watering options. Try their burgers if you're really hungry.
Burgers are also served up at Middey's Brasserie & Lounge Bar. This retro bar offers relaxed dining and is the perfect place to meet up with friends.
Skewd is the go-to place if you want to try delicious Middle Eastern food. This Turkish restaurant serves up tempting dishes such as coconut king prawns and black cod. Finish up with a dish of baklava with ice cream.
For upmarket pub grub, take a seat at the Cock Inn. This traditional pub has been refurbished and now serves up a good range of seasonal dishes. The drinks menu is also tailored to the season. Summer offerings include a Rowdy Cow cocktail and a raspberry and basil gin and tonic.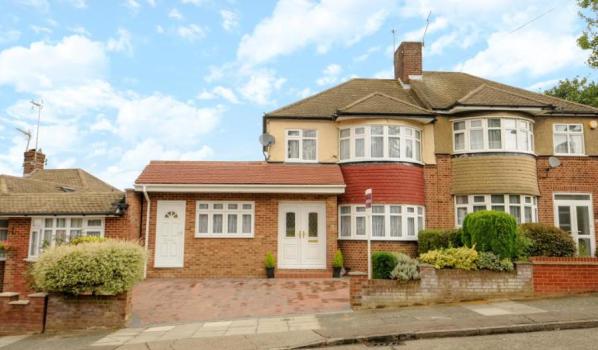 Hidden Cockfosters
Cockfosters could be the actual location of Camelot. Camlet Moat, which is on the fringe of Trent Park, is in what used to be the hunting forest of the Plantagenet kings. Recent archaeology has revealed that the moat used to surround thick stone walls and a drawbridge.
Hunt for the moat beneath the trees and see if you can spot the spectre of the 'White Lady' or the ghost of Geoffrey de Mandeville, a twelfth-century knight.
5 reasons to live in Cockfosters
Quiet leafy suburb that is perfect for families

Near the wide green space of Trent Park

Lots of large family homes and luxurious apartments

A village lifestyle

Easy commuting to the city centre
You might also be interested in...
Are you looking to buy in Cockfosters? Share your reasons for choosing this location in the comments below.