Colliers Wood is the often-overlooked neighbour of Tooting in south London. We put it under the spotlight and find out what the area can offer new homeowners.
Sitting in south-west London between Merton and Tooting is Colliers Wood. Affectionately known as 'Collywood' by residents, the town has become a favourite among buyers priced out of nearby Tooting, Clapham and Balham.
The property value here stands at an average £409,044 – actually, pretty affordable for London. You can check up-to-date data here.
Want to see what else the borough of Merton has to offer? Check out our guide on Mitcham.
Living in Colliers Wood: what to expect
Colliers Wood is split down the middle by a lively high-street lined with local shops and restaurants. Arrowing through it is the River Wandle and the Wandle Trail, which tracks the river's progress from Croydon to the Thames at Wandsworth.
It's true that Colliers Wood is not renowned for its flattering architecture. But it's setting itself up for a transformation.
The Colliers Wood Tower, which dominates the local skyline, is currently being renovated while permission has been granted for a six-storey mixed-use development that will bring 60 luxury apartments and new shops to the high street.
You can also find relative peace and quiet in Colliers Wood with its wide tree-lined streets and recreation ground.
You'll find Colliers Wood United FC at the Wibbandune Sports Ground, while the area also has the staple local library and community centre.
Schools are not bad either. Singlegate Primary School was found to be 'outstanding' at its last Ofsted inspection, while nearby schools in Wimbledon, Merton and Tooting have been rated as 'good'.
Where to start your property search
Colliers Wood has an abundance of terraced housing from the Victorian period and the early 1900s, when the tram service – which still runs – first came into operation.
But there's also plenty of modern housing springing up thanks to the growing popularity of neighbouring Tooting.
It follows that the most popular roads are close to the Tooting border. Look to Norfolk Road, Park Road and Wilton Road for uniform late Victorian semis and terraces here, complete with sash windows and occasional stucco-fronts.
Particularly pricey properties can be found on streets such as Warren Road. Here you will find stately four- or five-bedroom semis with high ceilings, open fires and bay windows.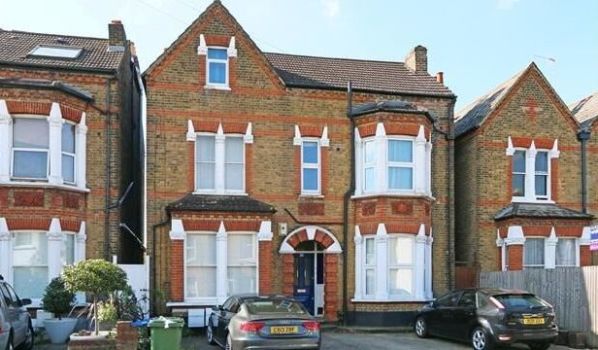 For riverside living, search for a home on Wandle Bank. The river is lined with characterful flat-fronted period cottages that overlook the water. Due to its desirable location, houses here require more flexible budgets.
Cheaper period homes can be found in the form of a maisonette in a converted house. Try streets such as Byegrove Road or Longley Road, or choose a flat on Park Road.
For more modern housing, look around Runnymede and Liberty Avenue. These areas are packed with 1930s maisonettes and semis, some of which have decent-sized gardens. If you want a very short walk to the local school, check out North and South Gardens.
Contemporary flats are on the market on roads such as Lyon Way. Purpose-built blocks also have flats available – try Devonshire Road to see an example of what's on offer.
If you want more seclusion, look for a gated community such as Barton Mews off Effra Road, which has three- and four-bedroom mews-style houses. Modern four-bedroom town houses can also be found on Tyrrell Square.
In addition to the conversion of Colliers Wood Tower into apartments, there is also a mixed-use development on Christchurch Road, which will include the building of flats. East Road will also see a similar development.
Getting around Colliers Wood
By rail: Colliers Wood Tube station puts residents directly onto the Northern Line. Bank can be reached in 24 minutes and a journey to King's Cross St. Pancras takes 28 minutes.
For national rail services, locals can catch a train at nearby Haydon's Road station. A train to Wimbledon takes less than five minutes. Direct services to St. Pancras, Sutton and Luton are also available.
By tram: Colliers Wood is not a tram stop itself but the nearest one is a walk away at Phipps Bridge, Merton. The tram terminates at Wimbledon.
By car: Motorists can easily access the A3 via the A24, which is the main road serving the area. Residents can also follow the A24 south west to join the M25.
By bicycle: Cyclists can take advantage of the CS7 Cycle Superhighway, which links Colliers Wood with Southwark Bridge.
By air: Gatwick and Heathrow airports can be reached in 45 to 50 minutes by car. Both airports offer domestic and international travel. London City Airport is also only an hour's drive away.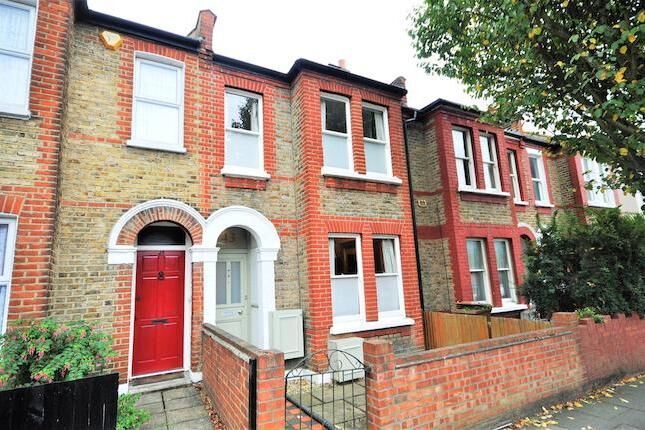 Things to do in Colliers Wood
History: The ruins of Merton Priory mark the spot of Henry VI's coronation – the only King of England to be crowned outside of Westminster Abbey in the last 1,000 years. To see what's left, organise and book a group tour or attend an event at the Chapter House.
Shopping: Colliers Wood is not short of shopping. You'll find major retailers including Boots, New Look and Next in the Tandem Centre and bigger outlets including Currys and Toys R Us at the Priory Retail Park bigger. And in terms of supermarkets, there's a Sainsbury's and Marks & Spencer.
For something a little quirkier, stroll down to the Merton Abbey Mills. Here you will find a colourful weekend market, boutique shops, a pub and food outlets selling every imaginable cuisine. Make sure you stop by Cut & Cured for fine cheese and cured meats and book a table at Rock Star Sushi Bar.
Cultural: Merton Abbey Mills is home to the Colour House Theatre. In June and July, visit Abbeyfest for live jazz music, comedy and an alfresco performance from a symphony orchestra.
The Craft Gallery and Art Barn Studio showcases local talent including artwork, textiles and portraiture and mixed media.
Outdoors: Unleash the kids on the playground and paddling pool at the recreation ground, where you'll also find an all-weather football pitch and sports field.
Nature is close by in the form of the National Trust-owned Wandle Park and Wandle Meadow Nature Park. Visit here to spot riverside wildlife and to follow the path of an ancient lane.
Deen City Farm is only a short walk from the centre of Colliers Wood and houses goats, guinea pigs and alpacas roaming its urban farmland. If you love horses, book a lesson at its attached riding school.
Food and drink: Fancy a pint? Pop by Merton Abbey Mills and sample the cask and craft ales served in the Merton Apprentice. Alternatively, tuck into a hearty Sunday roast while nursing a drink at William Morris, a popular riverside pub with a large beer garden.
For really decent kebabs and moussaka, head to Istanbul Meze Mangal on the high street. You'll also find The Charles Holden there where you can take a seat on the terrace to enjoy seasonal food from the kitchen garden.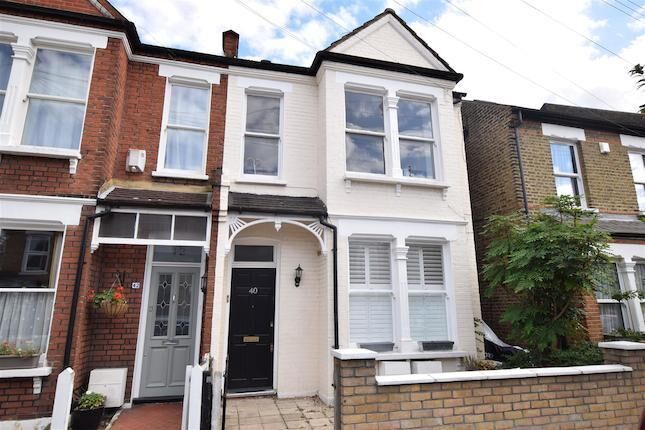 Hidden Colliers Wood
Deen City Farm's The Growing Gardens Project Community Garden is a pleasant green space with a turf maze and eco building made from more than 5,000 plastic bottles.
4 reasons to live in Colliers Wood
Much more affordable than nearby Tooting and Wimbledon
Easy access to the city via the Northern Line
Good selection of late Victorian and early Edwardian homes
Close to 'good' and 'outstanding' schools
You might also be interested in...
Have you been converted into a Collywood fan? Let us know what you think of the area in the comments below…