With good road links and excellent schools, the village of Crawcrook offers country living, competitive house prices and easy access to city comforts.
Crawcrook is a village to the west of the buzzing centres of Newcastle and Gateshead, yet it's still just a short drive from open countryside.
It doesn't have the variety of amenities that can be found in nearby Prudhoe, but it does have a range of convenient shops, services and pubs.
The village also has fantastic commuter credentials. It has a bypass leading to major routes, including Carlisle, and it's the right side of Newcastle for easy access to the international airport. It's also well within reach of the rugged countryside of the North Pennines and Northumberland National Park.
Despite its semi-rural setting and good road links, property values in Crawcrook compare favourably with other villages in the area. Prices currently stand at a modest average of £136,000, although they are slowly starting to creep up. You can check the latest Zoopla figures here.
Discover more about Tyne and Wear by reading our detailed guide.
Living in Crawcrook: what to expect
Walking or driving along roads such as Old Main Street and Main Street are good ways to get a feel for Crawcrook. These quiet streets are lined with attractive stone properties and the latter is home to the village's mix of shops.
The village has grocery stores – convenient for a top-up shop – as well as an optician, vet, medical centre and garages. Residents are also well supplied with local drinking holes – village pubs include The Lambs Arms, the Fox and Hounds and The Rising Sun.
Many more shops, restaurants and entertainments can be found in Newcastle, which is just a 20-minute drive away.
Parents can take advantage of some excellent schools in the village. Both Emmaville Primary School and St Agnes' Roman Catholic School were rated as 'outstanding' at their last Ofsted inspections.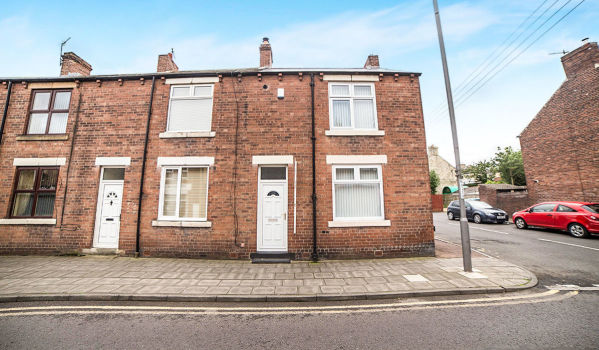 Where to start your property search
In the village: The village has a plentiful supply of period terraces as well as comfortable modern family homes.
If stone-built period terraces feature on your wishlist, take note of Fell View, Wardle Terrace, Edward Street and Garden Terrace. These terraces on these roads typically have two bedrooms, high ceilings and small rear gardens. It's also worth considering streets such as Holburn Terrace, which have rows of traditionally built red-brick houses.
Keep your eyes open for any miners' cottages coming to market too. Many still have their period fireplaces and other attractive character features.
More modern homes are also available, with mews, detached houses and bungalows from the 20th and 21st centuries lining many streets. The Kepier Chare and Garden House Estates, for example, are ideal places to find a family home. Look here for spacious houses, many of which have four or five bedrooms that back onto generous gardens.
Roads such as Horsley Avenue and St Agnes Gardens are also well worth a look for family homes. These streets have neat 1950s detached homes with paved driveways and attached garages. On streets such as Moss Crescent and Dale View Gardens, lucky residents get countryside vistas from their bedroom windows and gardens thrown in for good measure.
Outside the village: Crawcrook blends into the neighbouring villages of Greenside, Barmoor and Ryton, which are also well worth a look.
Greenside's property ranges from large executive homes, such as those on Younghall Close, to the ubiquitous terrace. Red-brick, two-bedroom versions can be found on Folly Lane but Lead Road has a number of stone-built properties.
Although small, Barmoor has several streets of houses and bungalows and a large green space where Barmoor Ryton Rugby Club plays matches. Once again there is a generous supply of grey stone-built terraces – check out Barmoor Terrace for slightly larger versions that have three bedrooms.
Ryton village is made up of pretty houses and quaint terraced cottages as well as substantial five-bedroom family and executive-style homes. Barmoor Lane is an excellent place to look for flower-fronted period cottages.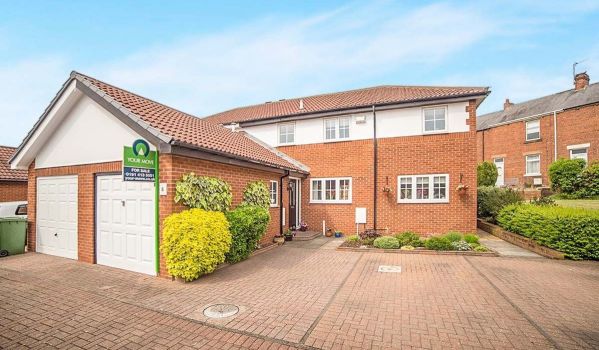 Getting around Crawcrook
By rail: Crawcrook has no railway station of its own but there are three nearby stations that offer services into Newcastle. From Prudhoe, trains into Newcastle take 30 minutes, whereas it takes just 20 minutes from Wylam. From Blaydon station, which is three miles east of Crawcrook, services take around 15 minutes.
By car: Residents are within easy reach of several major A roads. The A68 road between Edinburgh and Darlington lies around 10 miles west of Crawcrook and the A69 between Newcastle and Carlisle is less than four miles away.
The A695 is 10 miles away and can be used to reach both Newcastle and Gateshead. The same road also links to the A1 north along the east coast.
By air: Newcastle International Airport is just over 10 miles away by road. The airport offers 80 direct flights to destinations all over the world and within the UK, including London. Flight operators include budget airlines easyJet, Flybe and Ryanair.
By sea: Cruise and ferry services run from Newcastle International and North and South Shields ferry terminals, which are around 14 miles from Crawcrook. From here residents can catch one of the three daily ferries between Newcastle and Amsterdam.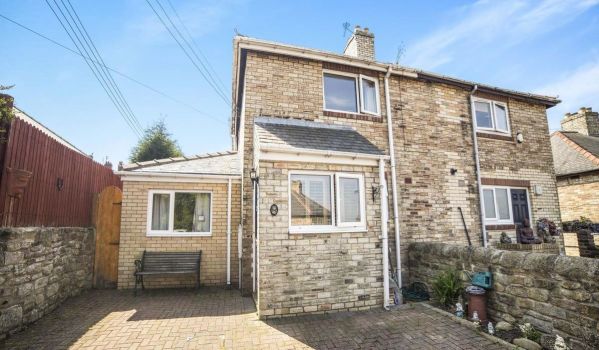 Things to do in Crawcrook
History: Hadrian's Wall, a designated World Heritage site that spans 150 miles, runs north of Crawcrook, on the other side of the River Tyne. There are several marked walks along the wall, including the Corbridge Trail. A museum focusing on the famous Corbridge Hoard is well worth a visit. The hoard was found in a chest that contained armour, tools, weapons and writing tablets.
A trip to Bradley Gardens, set in an 18th-century walled garden that was once part of the Bradley Hall estate, will appeal to plant-lovers. The estate was once owned by a wealthy coal mining family. These days the nursery has a growing reputation as a destination for shopping and eating (there's a restaurant in the glasshouse).
Outdoors: Ryton Willows in nearby Ryton is a nature reserve made up of more than 40 hectares of grass and woodland. It sits on the site of the only registered battlefield in Tyne and Wear (Battle of Newburn Ford in 1640) and its ponds are Sites of Special Scientific Interest. Look out for rare flowers and wildlife during your visit.
An hour's drive will bring you into the hearts of Kielder Forest Park or the North Pennines, an Area of Outstanding Natural Beauty. The former is home to the biggest man-made lake in Northern Europe and the forested area covers more than 250 square miles. Explore the forest by bike or on foot, or come back at night for a spot of star-gazing.
The North Pennines are full of heather moors, meadows, rivers and woods. The best ways to explore are on foot, by bike or on horseback, but climbing, water sports and fishing are other popular activities.
The stunning wilds of Northumberland National park can also be reached in just 45 minutes.
Shopping: Main Street is the place to go for the necessities as well as a few local services. This street has a number of local businesses, including corner shops and take-aways as well as a butcher, mini supermarket and some small gift shops.
For larger, mainstream shops, you'll have to head outside the village. Six miles from Crawcrook is the Intu Metrocentre in Gateshead, which is the largest shopping and leisure centre in the UK. It has hundreds of shops ranging from Debenhams to House of Fraser along with cafés, restaurants and a cinema. Newcastle is also a key shopping destination.
More locally, Blaydon Shopping Centre has been redeveloped and is a mix of big name stores, such as Boots and Greggs, and locally run shops such as Hutchinsons Fruit and Veg and The Meat Market. Well-known café-restaurants and supermarkets, such as Costa Coffee, Domino's, Iceland and Morrisons, can also be found here.
Prudhoe's shops, restaurants and cafés, clustered around Front Street, tend to offer a more personal service than the big out-of-town retailers. The town also relaunched its market in October 2016 – stallholders now sell fresh produce and artisan goods every Friday.
Food and drink: Coffee, cake and sandwiches are served up at The Perfect Blend on Main Street. It serves home-cooked bread and pastries and also offers a decadent afternoon tea.
Crawcrook Tandoori has a menu filled with crowd-pleasing dishes. Choose from favourites such as butter chicken, or something a little different, such as honey duck. You can choose to eat in or take away.
Local pubs include The Rising Sun, which has a popular beer garden and regular live music nights. Drinks include cask ales and ciders.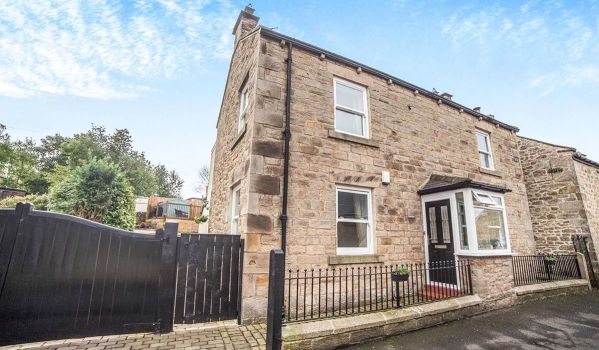 Hidden Crawcrook
George Stephenson, the pioneering railway engineer, was born in Wylam, a stone's throw from Crawcrook. The National Trust runs a tiny museum in the room that was once home to his family.
5 reasons to live in Crawcrook
Competitive property prices
Active high street with plenty of local shops
Attractive stone terraces and spacious family homes
Have you been eyeing up property in Crawcrook? Share your thoughts in the comments below.