A sought-after coastal location and compact city centre - plus a major waterfront regeneration on the cards - Dundee appeals to many house-hunters.
Dundee sits on the east coast of Scotland. Recent regeneration has transformed this former whaling port on the River Tay into a modern city, with shops, restaurants, bars, galleries and other cultural venues.
Dundee is divided by a line of hills, which runs from Balgay Hill through to Gallow Hill. At its heart is City Square, which is bordered by the historic events venue Caird Hall.
The average house price in Dundee is £157,000, which makes it more affordable than other Scottish cities such as Edinburgh. Check up-to-date house prices here or learn more about Edinburgh with our dedicated guide.
Living in Dundee: what to expect
Dundee is a compact city, making it easy to travel by foot, although excellent public transport is available too.
Its Cultural Quarter lies to the west of the city centre, where the university and many pubs, bars and cafes, as well as the renowned Rep Theatre, are all located.
Dundee's waterfront is undergoing a major £1bn development, which includes the construction of the V&A Museum of Design.
The city is home to a range of local clubs and leisure centres, including a public ice rink and swimming pools at Lochee and Olympia.
And active Dundonians make the most of Dundee's idyllic location, waterskiing, boating on the river, or cycling along the Green Cycleway at weekends.
The city's proximity to St Andrew's Golf Club, one of the oldest golf clubs in the world, is also a major draw for golf fanatics.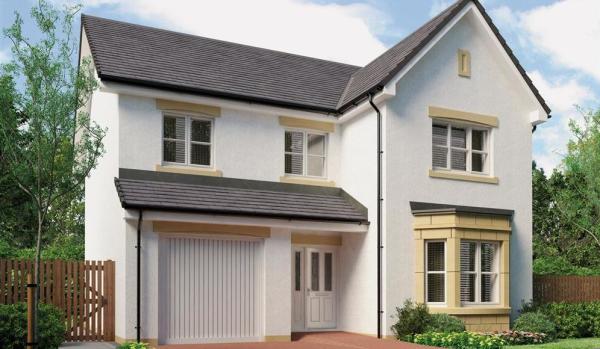 Where to start your property search
City centre: Explore the highly sought-after area of Baxter Park for large period homes and flats. Baxter Park Terrace boasts many grand Victorian terraces as well as spacious flats in converted houses.
Alternatively, try Magdalen Yard Road, which overlooks the green. Terraced homes with large bay windows are available, all of which have uninterrupted views across the River Tay.
The West End is one of the most popular areas to live and is dominated by large Edwardian period homes. Properties along Perth Road, Blackness Road, Hawkhill and Blackness Avenue are particularly popular.
If you want a new-build, check out the new developments in the Hilltown area of Dens Road, Alexander Street and Derby Street. New housing can also be found on Sinclair Street, Ormiston Crescent and Glamis Road. Dens Road is particularly innovative, offering tenants free broadband and a non-profit energy supplier.
Suburbs: Lochee in the north west of Dundee is the place to look for modest flats, detached and semi-detached houses. Search along the High Street for studio apartments and one- or two-bedroom flats.
Four miles east of the city centre is the popular suburb of Broughty Ferry. "The Ferry" is a seaside town and properties here can command high prices. Search Beach Lane for spacious cottages with views over the River Tay, or look at Victoria Road for grand detached homes.
Menzieshill is another popular neighbourhood. Look for modest terraced homes and flats along Forth Crescent and Charleston Drive.
Nearby Ardler and Charleston are also considering if you don't want to live in the city centre.
Getting around Dundee
By rail: Dundee has two main railway stations: Tay Bridge Station near the waterfront and Broughty Ferry Station to the east.
Two trains travel per hour to Aberdeen, while trains to Edinburgh and Glasgow run hourly. Services to Perth run every 25 minutes.
Car: The city is served by the A90 road, which connects Dundee with the M90, Perth, Forfar and Aberdeen to the north. The A930 links the city with the east coast.
Air: Dundee Airport has daily flights to London Stansted Airport, Jersey and Amsterdam. The airport can be reached in just 10 minutes by car.
Bus: Seagate Bus Station is northeast of the city centre. Journeys to Aberdeen, Glasgow and Edinburgh take one and a half hours. Local routes are accessible from High Street or Union Street.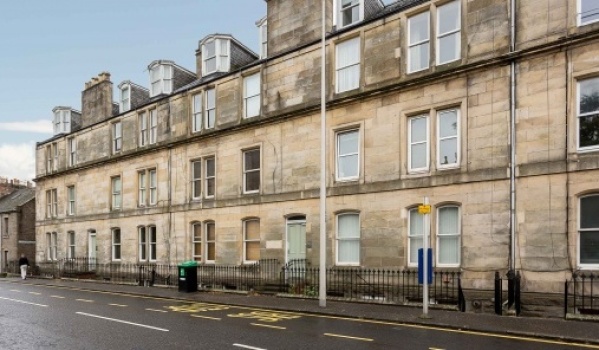 Things to do in Dundee
History: Visit Dundee's floating tourist attractions at Victoria Dock. The RSS Discovery (Robert Falcon Scott's Antarctic exploration vessel) and the HMS Unicorn are both on view to the public.
Take a trip to Wishart Arch in Cowgate – the last surviving portion of the old city walls. You can also learn about the city's history by touring Verdant Works, a restored jute mill.
And if you love neo-gothic architecture, visit St Paul's Cathedral, which was built upon an ancient castle.
Shopping: Down by the docks, explore the City Quay shopping centre. You'll find the main cluster of shops in the pedestrianised Murraygate and High Street areas, which connect the Overgate and Wellgate shopping centres.
Outdoors: If you like to be by the seaside, visit Broughty Ferry. Less than 20 minutes by car, or half an hour by bus, the beach in this suburb is the perfect place for a summer picnic or scenic stroll.
Balgay Park is another relaxing location if you want some fresh air. It has magnificent views across the River Tay and is home to the Mills Observatory.
In summertime, visit Victoria Park to see the rose gardens in bloom or to take advantage of the active play and recreational areas.
Culture: The liveliest area is along Perth Road, which is lined with student bars and clubs as well as galleries, antiques and boutique craft shops.
Head to Albert Square to see the McManus Galleries, designed in 1869, and marvel at the Courier Building, home of the Bash Street Kids comics.
You can also explore your cultural side at Dundee Repertory Theatre, HQ for the Scottish Dance Theatre.
If you love blues music, count down to June when the city comes alive with the Dundee Blues Bonanza festival.
Food and drink: Take a break at the Jute Café-Bar in the city's Cultural Quarter. It serves tasty homemade cakes and pastries during the day and tempting dishes using locally sourced ingredients in the evening.
One of the best places to eat local Scottish produce is Castlehill. The chef creates a menu by foraging for wild herbs and mushrooms and serves the findings with Angus lamb, Perthshire pork and Shetland scallops.
For a great coffee, head to Pacamara and then sample the fancy pastries provided by Fisher & Donaldson bakery and patisserie. They even serve Iron-Bru-flavoured cupcakes.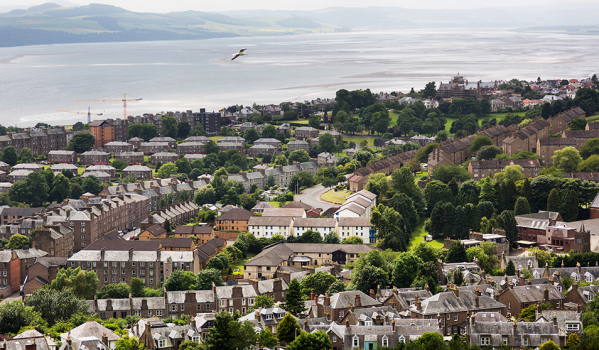 Hidden Dundee
At the heart of Dundee sits an extinct volcano plug, which was formed 400 million years ago. Known as the 'Dundee Law' (modern Scots for 'mound'), it offers the best views in the city.
Reach the peak by foot, bus or car, and on a clear day you can see as far as Fife (45 miles away), Perthshire and the Sidlaw Hills.
4 reasons to live in Dundee
More affordable homes than other large Scottish cities
Good transport links with other areas of Scotland
Major waterfront redevelopment due to open in 2018
Compact city centre
Have we missed anything out? Let us know what you think makes Dundee a great place to live...