Gloucestershire's glorious countryside and idyllic towns and villages have inspired the likes of author J.R.R. Tolkien. Could it inspire your house hunt too?
The county of Gloucestershire is located in south west England. Its picturesque villages and bustling market towns are home to golden-stone cottages and winding streets. The main cultural hub is Cheltenham, although the county town of Gloucester is also packed with theatres and shops.
The area is home to the Cotswold Area of Outstanding Natural Beauty and the Forest of Dean, as well as the Severn Vale, which lies between the two.
Current average house prices stand at £299,000, a notable step down from neighbouring Oxfordshire. The latest figures can be found here.
Learn what Cotswolds towns such as Cirencester have to offer by reading our dedicated guide.
Living in Gloucestershire: what to expect
Gloucestershire has a quintessentially English landscape. It is rich in ancient woodland and meadows. Rolling hills are dotted with honey-coloured stone cottages and towns are packed with quirky shops, tea rooms and traditional inns.
Walking, horse riding, cycling and more adventurous sports such as climbing are all popular. The Ramblers, one of the walking groups in the area, has more than 110,000 members.
But there's also plenty to do in the city of Gloucester, and other major towns, such as Cheltenham, Cirencester, Stroud, and Tewkesbury. Boutiques, theatres, pubs and cafés line the winding streets. In summer, festivals such as WOMAD mark the area's history, food and culture and draw large crowds.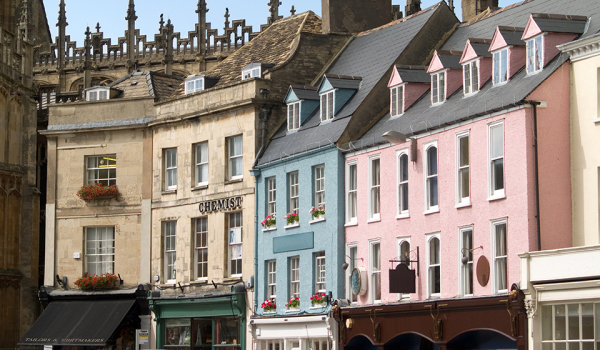 Where to start your property search
Urban living: Cheltenham's leafy streets and glamorous Regency houses are highly sought-after. Period townhouses, including listed properties, grace areas including The Promenade, Park Place and Montpellier Spa Road. Alternatively, there are Victorian villas on streets such as Tivoli Road, and contemporary townhouses on Vittoria Walk.
Gloucester is a more affordable alternative but still has a selection of Georgian, Regency and early Victorian homes in the centre. Many of these have been converted into more modest flats. Look for detached period homes with extensive front gardens on Parton Road, and modern apartments with views of the cathedral right in the city centre.
Cirencester is known as the 'capital of the Cotswolds' and is a quintessential English town. If you're house hunting, pick from grand Victorian townhouses and idyllic weavers' cottages in the very centre of the town. Listed Victorian terraces are also available on roads such as Chester Street.
Tewkesbury benefits from easy access to the M5. However, it has been hit by flooding over the years. Crooked gabled houses fill the town centre and substantial Victorian and Edwardian properties are located further out.
Nailsworth and Stroud have a wealth of old millers' cottages. Remaining mills have now been converted into luxury apartments with waterside views and private leisure facilities, like the ones available in Avening Mill.
Rural living: Take your pick of idyllic villages such as Adlestrop in the Cotswolds, which has winding country lanes and charming cottages.
The popular village of Bibury has a medieval bridge and almshouses made from amber-hued stone. Alternatively, head to Broadwell for a wide village green encircled by double-fronted cottages, and Didbrook for half-timbered medieval cottages and Elizabethan houses.
For imposing Georgian properties, including grand manor houses, consider Kempsford. Although outside of the Cotswolds, many houses in the village are still made of the iconic stone and sit in large gardens.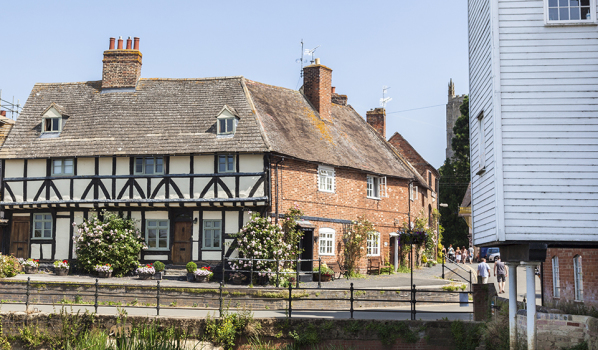 Getting around Gloucestershire
By rail: You can travel to London, the Midlands, the north and the south west by train. There are mainline rail stations at Cam & Dursley, Cheltenham, Gloucester, Kemble, Moreton-in-Marsh, Stonehouse and Stroud.
Direct trains to London Paddington run from both Gloucester and Cheltenham, and there are also direct services to Heathrow, Bristol, Cardiff, Nottingham and Birmingham. A train from Gloucester to London takes an hour and 50 minutes.
By car: Living in Gloucester puts you within easy reach of several major routes. The M4 runs to the south of the county, connecting Bristol to Reading, while the M40 links London to Birmingham.
The M5 also puts you in the direction of Birmingham to the north and Devon and Cornwall to the south.
By air: Birmingham Airport is an hour's drive away. From here, you can fly to domestic locations such as Aberdeen as well as more exotic destinations including Cape Verde and Monte Carlo.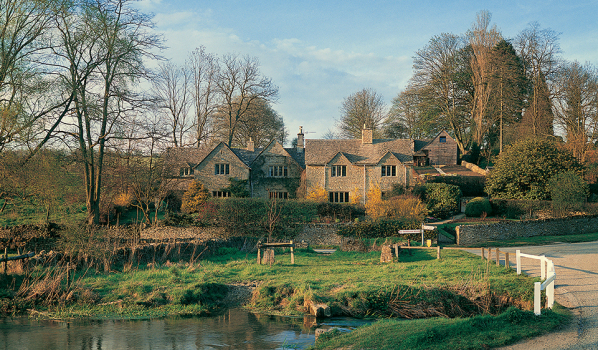 Things to do in Gloucestershire
History: Gloucester Cathedral is home to the country's biggest stained-glass window, most of which is still original. It was also, for a long time, the largest in the world. Construction of the cathedral began in 1089 and it was the site of King Henry III's coronation.
Sudeley Castle, which will re-open in spring 2017, sits at the heart of the Cotswolds. It is the only private castle in England to have a queen buried in its grounds – it's the final resting place of Katherine Parr, King Henry VIII's last wife. The Queen's Garden is so named because it sits on the original Tudor garden, where Anne Boleyn, Katherine Parr, Lady Jane Grey and Elizabeth I once walked.
Tewkesbury Medieval Festival is the largest annual medieval re-enactment in Europe. This free event has been running since 1984 and is held in honour of those who died in the Battle of Tewkesbury in 1471.
Cultural: Visit the Everyman Theatre in Cheltenham, which showcases everything from pantomimes to circus acts. The Bacon Theatre, also in Cheltenham, offers a mix of local and national group performances.
Take your pick of entertainment at Gloucester Guildhall, which has a busy programme of live music, comedy, theatre, film, exhibitions and talks. Workshops and classes are also offered if you want to boost your own skills.
Attend one of the local events, such as Cooper's Hill Cheese Rolling competition. Every bank holiday brave racers chase a double Gloucestershire cheese down the steep hill - an event that now attracts competitors from all over the world.
Outdoors: Explore the county's rolling hills and hidden hamlets by following the Cotswolds' countless footpaths, bridleways and country lanes.
If you're feeling adventurous, head to the Forest of Dean for mountain biking, zip wiring, kayaking and more. Or follow the long distance paths of Offa's Dyke Path and Wye Valley Walk, which begin in the forest.
Shopping: There is a wealth of independent shops and boutiques in the Cotswolds. Try the regular markets in Cirencester's Corn Hall and shops in Stow-on-the-Wold, Moreton-in-Marsh, Tewkesbury and Winchcombe.
For high street stores, make a beeline for King's Walk Shopping Centre and Eastgate Shopping Centre in Gloucester, and The Promenade in Cheltenham.
For a bargain, head to Gloucester Quays, which has sales of up to 70%. It also has a host of chain restaurants, bars and cafés.
Food and drink: Le Champignon Sauvage in Cheltenham serves French food worthy of two Michelin Stars, with seasonal dishes such as roasted wood pigeon with black pudding cream on the ever-changing menu.
If you love British puddings, make a reservation for The Pudding Club at Three Ways House in Mickleton. The Pudding Club has been hosting a weekly gathering here since 1985 and was invented to preserve the institution of the steamed pudding. Its centrepiece is the Parade of Seven Puddings, which you can sample with plenty of custard before voting on which was the best.
Experience the comfort of a traditional Cotswolds pub at The Lamb Inn in Great Rissington. Sit beside a real log fire while you try local real ales and hearty dishes such as chargrilled rump steak.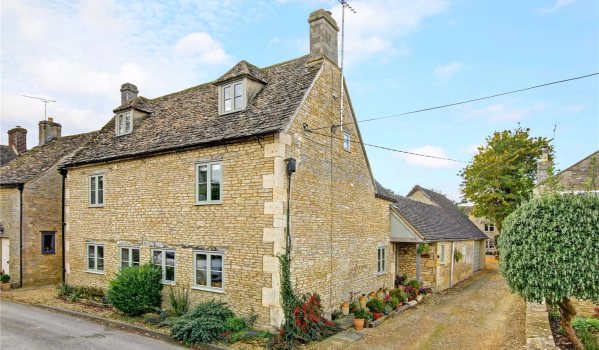 Hidden Gloucestershire
Visit Gloucester Cathedral's cloister, which was used as the corridors of Hogwarts School of Witchcraft and Wizardry in the first two Harry Potter films.
5 reasons to live in Gloucestershire
Natural beauty of the Cotswolds and the Forest of Dean

Golden-stone cottages and grand terraced townhouses

Mix of high street shops and boutiques

Good rail and road links

Stately homes and historic buildings
You might also be interested in...
Has Gloucestershire made its way on to your house hunting list? Tell us why in the comments below.