Recent regeneration has enhanced Greenford's credentials as an attractive commuter hotspot in West London.
Situated in the London borough of Ealing, west London's Greenford is an up-and-coming hotspot for Londoners who want to benefit from both easy commuter connections – and affordable housing.
Greenford saw its fastest development in the 1900s when factories sprang up to take advantage of the transport links of the Grand Union Canal and railway. As a result, much of the housing in the area consists of inter-war three-bedroom homes although newer developments are cropping up.
The layout of Greenford mirrors that of other towns engulfed by London, with the 20th-century high street giving way to rows of Victorian terraces.
The town centre itself is small, which promotes a strong community feel. Street markets take place every Monday and Thursday and residents can make use of the library and community and sports centre. Bars and restaurants serving a range of cuisines also line the wide, leafy streets.
Average house values are approximately £427,000 according to Zoopla data, which is considerably less than the London average. However, the town centre has recently been transformed by a multi-million pound regeneration project.
Living in Greenford: what to expect
The Good for Greenford project received more than £5.1 million in funding. Road safety for all users – especially children – has now been improved with new crossing points outside schools and raised junctions. New shop fronts, benches and flowerbeds also give Greenford's streets a fresh look.
New housing developments are springing up and there are plans to redevelop the former site of the GlaxoSmithKline laboratories and the former J Lyons & Co. factory. Planning permission has been received for residential housing as well as leisure, retail and community facilities.
Much of Greenford's appeal is rooted in its travel connections. Underground and Overground train services are easily accessed and bus routes criss-cross the area. However, there are still plenty of green spaces to explore, such as Perivale Wood.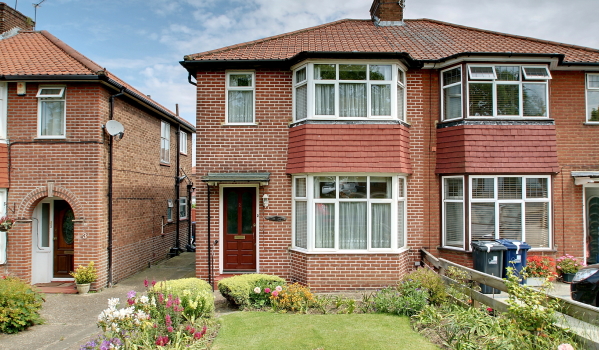 Where to start your property search
A significant number of properties in Greenford date from the 1920s and 1930s and are largely semi-detached, bungalows and maisonettes. There is also a good helping of modest terraced housing from the 1970s.
The houses in West Ridge provide easy access to Greenford Tube station (on the central line) while the A40 can be reached in a few minutes by car. As a result, the homes in this area command some of the highest prices in Greenford.
Chinnor Crescent boasts comfortable detached and semi-detached homes that are popular among commuters, while Goring Road offers smaller maisonettes and flats. For convenient access to Ravenor Park, look to Ravenor Park Road, which features large semi-detached homes and bungalows.
Whitton Avenue West is ideal for those looking for 1920s or 1930s terraced homes. Three-bedroom houses are common on streets such as Currey Road and all are within walking distance of Greenford and Sudbury Hill tube stations.
Nearby Perivale comprises leafy suburban streets lined with 20th-century terraced homes, while a good dose of 1970s properties and flats can be found on Buckingham Avenue.
If you are in the market for a new-build property, look to developments such as Red Lion Court. This new estate is located off Greenford Road and hosts one- and two-bedroom apartments. It is included on four bus routes and has close proximity to the A40. Apartment owners can also enjoy the buildings' rooftop gardens.
Getting around Greenford
Rail: Greenford has excellent access to the underground network. Greenford and Perivale tube stations are situated on the Central Line. Direct journeys to London Liverpool Street take 38 minutes while trips to Stratford take 47 minutes.
Sudbury Hill underground station also serves the area via the Piccadilly Line. Piccadilly Circus and Leicester Square can be reached in 38 minutes. A journey to King's Cross St. Pancras takes 46 minutes and Heathrow Airport can be reached in 50 minutes.
Overground services from Greenford Station and South Greenford Station offer direct services to London Paddington. Trains run every 30 minutes.
Car: The A40 provides access to the area, making it easy to reach the M1 and M4. Western Avenue runs straight through Greenford and connects the city of Oxford to Oxford Street.
Air: Heathrow Airport is an easy tube ride away from Sudbury Hill underground station. Residents of Greenford therefore have easy access to more than 180 domestic and international destinations.
Things to do in Greenford
For bike fans, The London Motorcycle Museum on Oldfield Lane South is a must-see. The museum showcases Britain's biking heritage and has more than 170 machines and other exhibits, including a motorbike from the TV programme Dad's Army.
For some fresh air, hike up Horsenden Hill. It is located between Perivale, Sudbury and Greenford and the route takes you through Perivale Wood. The summit offers a great view of the surrounding towns.
Ravenor Park on Oldfield Road South is another green space that appeals to active Greenford residents. It has a playground, tennis court, rose garden and adult exercise equipment within its grounds.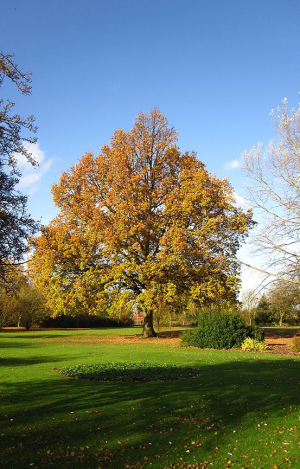 Get in the community spirit by coming out to watch North Greenford United Football Club in action, or join the Greenford Tennis Club. Residents also turn out in force for the annual Greenford Carnival, which features live music, dancing, painting and workshops.
Greenford has a number of restaurants that boast global cuisine. Try the Arabelle Lounge for Arabic food or stop by the Bake Station for tasty cakes and pastries. If you want to experience a bit of history, head to the Black Horse Pub for Sunday lunch. The pub is a long-standing feature of the area and is located by the side of the Grand Union Canal.
Hidden Greenford
Nestled among the buildings that house the London Motorcycle Museum is the Greenford Heritage Centre. Started by a local historian, this collection features objects from everyday life used by past generations.
5 reasons to live in Greenford
Easy commuting to the city centre

Direct tube trains to Heathrow Airport

Green spaces

A wide range of property types to suit different budgets

Community spirit, with the Greenford Carnival and other events
You might also be interested in...