Whether you're in search of countryside, towns or city, inland or coastal, old or new, Hampshire offers a whole host of housing options.
Nestled between the South Downs National Park, the New Forest, North Wessex Downs, coastline and ports and London, lies the home county of Hampshire. On this basis alone, it offers a quality of life that's hard to beat.
But all this green space and sea air combines with several universities, culture, heritage and the vibrant cities of Portsmouth, Southampton and Winchester making it a popular county for students, singles, couples, pensioners and families alike.
Living in Hampshire: what to expect
Hampshire's Hart district around the town of Fleet regularly scoops the title of Best Place to Live in the UK in Halifax's annual Quality of Life survey. And the county town of Winchester also consistently ranks highly.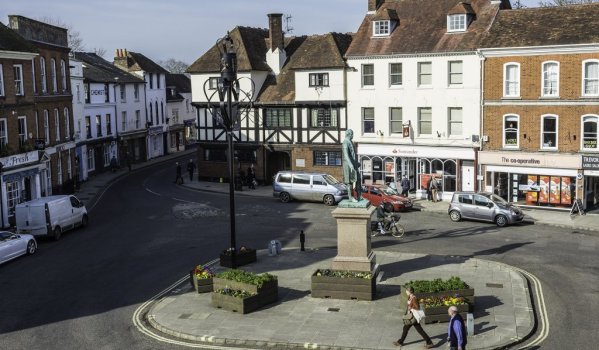 Where to start your property search
If you're in search of property, Hampshire offers a broad range. In villages, such as Selborne, Chilbolton and Buriton, you'll find plenty of thatched cottages set in traditional gardens, while Georgian townhouses clustered around market squares are more common in towns around Winchester, such as Wickham. Design lovers even stand up for modern, more brutalist architecture of Southampton.
Although much of Hampshire property is pretty pricey (most notably in Winchester, Hook and Brokenhurst) other areas (including Gosport, Southampton and Portsmouth) still offer some very affordable options for first-time buyers and investors alike. The average property value in Hampshire sits at around £330,000, according to Zoopla data.
But where you start your property search in Hampshire will depend, of course, on your circumstances and the type of area within the county, you are looking for. We've broken it down.
Cities: The city of Winchester, which is also Hampshire's county town, sits just on the edge of the South Downs and really holds its own in terms of a cultural and literary vibe. It's the last resting place of author Jane Austen and inspired poet John Keats, who took a daily walk from the cathedral to St Cross.
Winchester's finest family homes are found dotted among its charming cobbled streets – but their price tags reflect their rare appearance on the market. There are however, a growing number of cheaper modern apartments and conversions in Winchester to suit less flexible budgets.
It's been 50 years since Southampton was granted city status. And while it's not the prettiest place in Hampshire, it regularly features in the Telegraph's hotspots lists for property investors due to its range of cheaper new-build developments. There's regeneration too, such as at the recently-revamped Ocean Village Marina which gives the area an up-and-coming feel.
Portsmouth, an island city, is another potential hotspot which features on the list. Compact and quick to get around on foot, property here is still relatively cheap. But the city still offers two cathedrals – Anglican and Catholic – as well as museums, galleries, a castle and a university. Move to the smart suburb of Southsea and you'll get seaside living, shopping and a café culture thrown in too.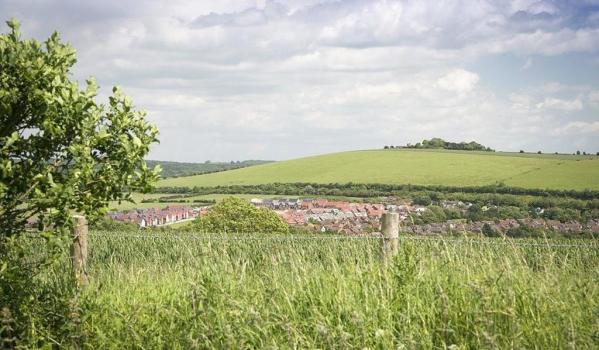 Towns in Hampshire
Tucked on the south side of the New Forest National Park, the Georgian town of Lymington boasts the oldest seawater baths in the country, a traditional Saturday market, salt marshes and mud flats.
It also comes with the reputation of the sailing capital of the UK and operates its own car and passenger ferry service to Yarmouth on the Isle of Wight. Little surprise then that Lymington is regularly ranked in the top five most expensive coastal towns in the Halifax's annual seaside property survey.
On the opposite side of the Hampshire is Fleet, which offers great access to London and also features high up in the quality of life charts. Fleet Pond is the largest freshwater lake in the country.
In between the two lies Stockbridge, a favourite destination for foodies for its chic eateries, tearooms and delis, plus a fishmonger, greengrocer and butcher. The town also hosts its own annual food festival.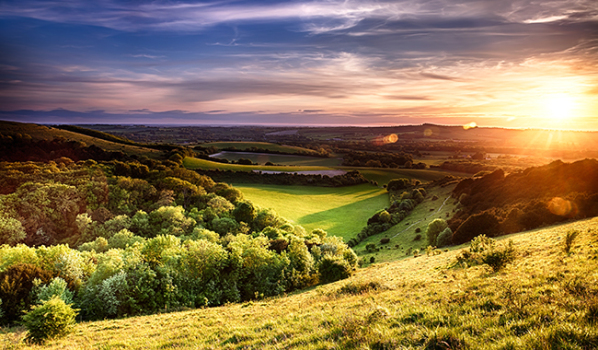 Getting around and about Hampshire
Train: There are three stations in Portsmouth – Fratton, Portsmouth & Southsea and Portsmouth Harbour. Southampton has two – Airport Parkway and Central. There are several smaller, convenient stations dotted along the commuter corridors in between the coast and London Waterloo with journey times varying according to how many stops the trains make en route.
On a fast service however, Fleet to London Waterloo takes 40 minutes. It will take 90 minutes from Portsmouth Harbour into the capital and 80 minutes from Southampton Central.
Portsmouth and Southampton – Hampshire's two principle cities – are also well connected to Bristol.
Car: The M3 corridor between Southampton and south-west London and the A3 between Portsmouth and south-west London form Hampshire's arterial routes. The A34 runs north-south through the county to link with the M4 east-west motorway between London and Wales. The M27 is the main road between Portsmouth and Southampton.
Air: Domestic flights from Southampton Airport link with several key cities, including Aberdeen, Glasgow and Edinburgh, Manchester, Leeds Bradford and Newcastle, Cork, Dublin and Belfast (all in under 90 minutes).
There is also a selection of flights linking Southampton to holiday and business destinations in Portugal, Italy, Germany, Switzerland, Belgium, France, the Netherlands and beyond.
Sea: Local ferries sail from Portsmouth to the Isle of Wight regularly with foot passenger-only services to Gosport and Hayling Island. Services also run to the Channel Islands.
A fast passenger service (taking 25 minutes) runs between Southampton and West Cowes on the Isle of Wight. There's a slower car ferry between the docks and East Cowes.
International ferries run from both Portsmouth and Southampton to France and Spain. Luxury ocean liners set off on worldwide adventures from both ports.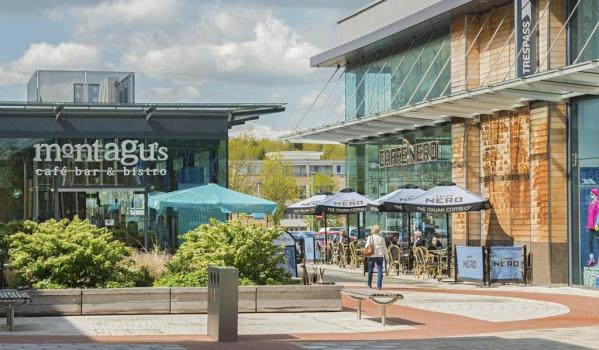 Things to do in Hampshire
For foodies: Seafood lovers can enjoy mussels and clams fresh off the boat (or ready-cooked) at Camber Quay in Old Portsmouth, which has long been home to an inshore fishing fleet and quayside fish outlets. Or you could even do it yourself by joining the fly fishing fraternity along Hampshire's the River Test.
In terms of pubs, try eating at The Plough Inn at Longparish which is entered into a top 50 listing in The Good Food Guide.
Cooking in? Get your Sunday roast meat or Saturday sausages from acclaimed butcher John Robinson at Stockbridge. Or visit the farm shop, water gardens and plant nursery at Waitrose's Leckford Estate at Longstock.
Finally, head down to one of Hampshire's many farmers' markets and food festivals, including the latest, the week-long New Forest Food & Drink Festival.
For shoppers: Dig out designer brands galore at Gunwharf Quays, stopping off at Carluccio's, Brasserie Blanc or the Waterfront Café for well-earned refreshment. Southsea also has a mix of department stores and well-known chains, independent boutiques and fine jewellery designers such as Barbara Tipple and Charlotte Cornelius. Also regular outdoor and markets, classy cafés and restaurants.
For outdoor lovers: Get close up to nature in the New Forest by venturing on one of the many cycle trails. Or take a follow-your-nose tour with a compass and a map. Alternatively, hire a New Forest Safari classic VW Camper van, perfect for wild adventures.
Take a picnic to Southsea Common and watch the spectacular annual kite festival against the backdrop of the sky and the Solent (just enjoy the sea air on other days).
For a compromise, head up Portsmouth's iconic Spinnaker Tower and take in far-reaching views across the city and harbour.
Hidden Hampshire
Book a tasting tour around the Bombay Sapphire gin distillery in Laverstoke Mill, Whitchurch.
4 reasons to live in Hampshire
Unlimited fresh air surrounded by green hills, trees and heathland, blue seas and skies

Brilliant road, rail, air and sea connections

A foodie culture that's unbeatable and growing all the time

On the doorstep of family holiday destination, the Isle of Wight
You might also be interested in...