Hornchurch, in Essex, offers convenient commuting with a home-town atmosphere, so it's no surprise house prices are creeping up.
Hornchurch exemplifies a Greater London collision of worlds and times – being a rural market town engulfed in 20th-century urban expansion.
Living in Hornchurch: what to expect
Its High Street is a collage of Victorian shops, inter-war offices and flats and other buildings from the 1950s and 1960s. Behind the commercial main road are green spaces, ex-local authority high rises and beautiful period pubs.
One of Hornchurch's great benefits is its transport connections. As well as having its own stop on the Tube (on the District Line), it's two miles from Romford to the west and a mile and a half from Upminster to the east.
Elm Park Tube station marks the western border, while Emerson Park overground sits to the north.
Unsurprisingly, Hornchurch has become a haven for professionals and commuters looking for a suburban lifestyle.
Prices have risen – and continue to rise – in Hornchurch a lot faster than the rest of the UK, especially in the last 12 months. The current average value of a house in Hornchurch is £423,000, according to Zoopla data, but rising 12% year on year. In terms of crime rates, Hornchurch is also safer than its neighbours, Romford and Ilford.
As well as access to the bright lights of London, Hornchurch has a home-grown thriving community with its cricket team, football team, music venues and military heritage. Hornchurch also has some great parks and green spaces.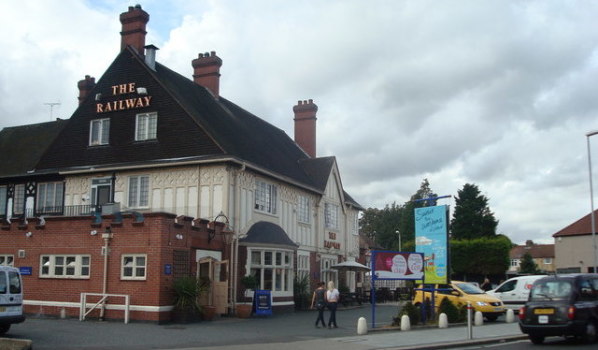 Where to start your property search
Reflecting the area's 20th-century boom, the bulk of properties in Hornchurch range from interwar semis to 1960s bungalows, many of which have generous gardens. Period properties are also available but come at a price premium.
But Hornchurch has some quite distinct pockets, each offering its own property types. In central Hornchurch, for example, flats (including those above shops) are common. You'll also find late-Victorian terraces, typically in roads off of Station lane.
Emerson Park (to the northern edge of Hornchurch) is the most desirable area. It's streets are lined with neo-Georgian/Victorian pads and modern mansions with large garages, drives and grounds.
At the other end of the spectrum, there are affordable family homes to be found in many other areas such as Elm Grove and Elm Park which include post-war semis and terraces. Unlike more central London locations, most have parking spaces too.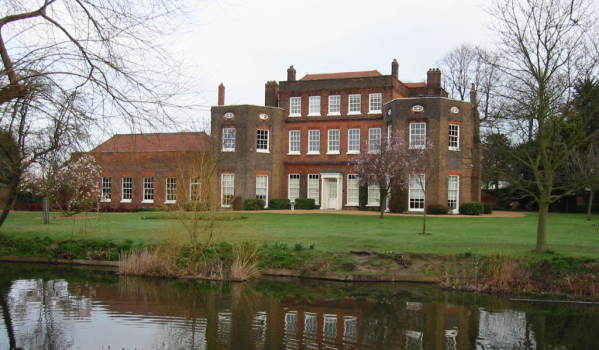 Getting around in Hornchurch
By rail and Tube: Hornchurch and nearby Upminster and Elm Park all sit on the District Line in London's Zone 6. It takes about 40 minutes by Tube to get into Tower Hill.
Trains run from Emerson Park overground station to Romford and Upminster, where you can take the TFL Rail service into Liverpool Street or the C2C service into Fenchurch Street.
By bus: Buses run from Hornchurch to surrounding towns, including Romford, Dagenham, Brentwood and Ilford. The 248 runs to Romford and Upminster, while the 370 heads to Lakeside shopping centre.
By car: As is usual for London and the surrounding area, leave plenty of time in rush hour. The M25 is only a 15 minute drive away, so the rest of London and the Home Counties are easily accessible.
By air: If you like to get abroad then you're in luck, as City Airport is less than a half hour drive away (without traffic) and Southend Airport can be reached in as little as 36 minutes. Heathrow, Gatwick and Stansted are all roughly within an hour's drive.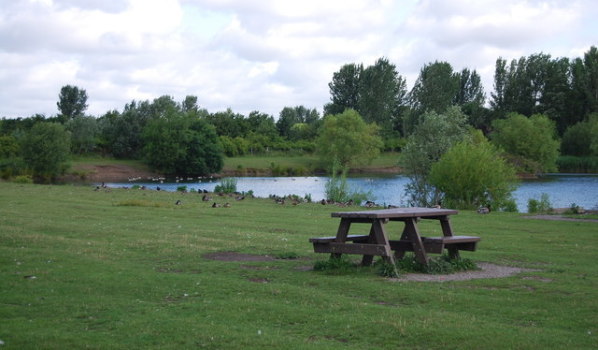 Things to do in Hornchurch
While London's culture and entertainments exert a gravitational pull on the surrounding areas, Hornchurch has lots to offer.
The Queen's Theatre puts on six West End-quality productions a year, a highly acclaimed Pantomime and music from regular jazz sessions and classical concerts. Right next door is the Fairkytes Arts Centre which hosts performing arts activities, shows, plays and an open mic night. Jazz lovers will also dig the Hornchurch Jazz Club.
Hornchurch Sports Centre offers fun swims and swimming lessons for families as well as badminton, squash, indoor football and basketball. Rocky's Fun House, a soft play area and jungle gym for families, is also available for private hire. For the more adventurous little ones, Kidspace Romford is up the road – an award-winning adventure play centre.
Shopping in Hornchurch is a mix of quaint off-brand shops from opticians to charity shops, newsagents and betting shops, although international brands such as Costa and Starbucks are starting to pop up. This makes for a warm, local feel, especially with the presence of boutique shops such as Junk 'N' Disorderly (Hornchurch Road 137).
There are more than 100 places to eat in Hornchurch from high-end restaurants (The Cranleigh) and family run patisseries (Le Moulin Patisserie and Boulangerie) to independent establishments serving world food from Indian and Chinese, to Greek and Italian. Chains such as Zizzi sit side by side with local pubs – and there's even a traditional pie 'n' mash shop (Stokemoores).
Hornchurch Country Park lies at the southern edge of the town and was awarded gold in the Best Country Park and Large Conservation categories for London in Bloom 2015. The former RAF base is home to a visitor centre with a cafe and toilets, along with an outdoor gym, play area, and opportunities for fishing (you'll need a licence).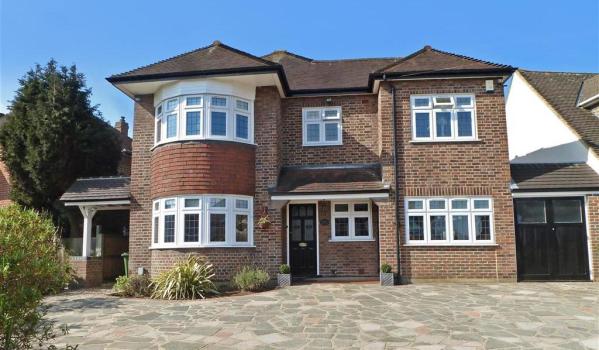 Hidden Hornchurch
Charcoal Grill kebab shop on Station Road serves top-notch shish kebabs and sides, as it evidenced by the frequent queues.
5 reasons to live in Hornchurch
Local small-town atmosphere

Good connections to London

Eat food from a different country every night

Broad range of properties from small urban flats to mansions

Access to plenty of green space
You might also be interested in...