Multicultural, convenient and excellent value for money, West London's Hounslow has plenty going for it if you are in the market for property.
Hounslow lies just 30 minutes west of central London, yet average house values here stand at £372,725 according to Zoopla data. That's significantly below the £672,000 average for the capital.
Part of the reason for this is the proximity of Heathrow Airport which has undergone major expansions over the decades.
Nevertheless, Hounslow has now been recognised as one of the country's top 10 growth areas, with the local authority encouraging housebuilding and regeneration projects. So it's definitely a place on the up.
Living in Hounslow: what to expect
In 2014, around 2,500 new homes were built in Hounslow, and another 3,000 are planned for the borough in the next few years. You might think all that would put the green parks and tree-lined streets under threat, but redevelopment of brownfield sites has kept pressures on the green spaces to a minimum.
Street layouts encourage cycling and walking, while train capacity into central London has increased by 25%. The Great West Road, known as the Gold Mile, which stretches from Gillette Corner eastwards to Chiswick Roundabout, has been earmarked as a prime site for new development and investment. It's already home to businesses such as GlaxoSmithKline (GSK) and BSkyB.
Hounslow itself is extremely well connected by Tube, rail and road. The area is a cosmopolitan mix of cultures and businesses, with mini supermarkets and specialist food shops that cater for different ethnic groups sitting alongside traditional butcher, baker, fishmonger and grocer shops.
Hounslow has a lively cultural scene of colourful festivals and performances and plenty of sports and outdoor activities on tap.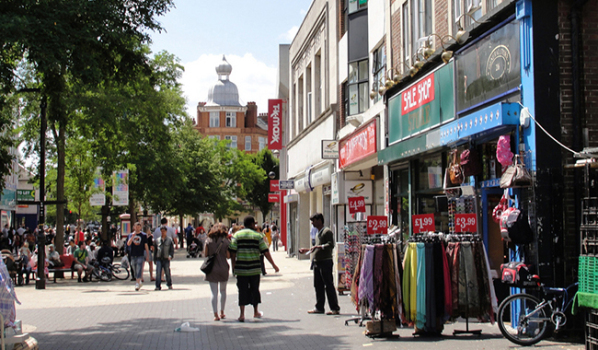 Where to start your property search
Back in 1925 new road links really put Hounslow on the map when it came to business. Names including Gillette, Firestone Tyres and Hoover all built new factories in the area and many of these now Art Deco building have been converted into flats.
You'll also find a range of studios and apartments built over retail premises, offering a realistic opportunity for young professionals to make their first mark on the London property ladder.
Hounslow also offers plenty of bay-fronted Victorian terraces as well as semi-detached and terraced 1930s properties. These represent good value for families offering front drives for parking and – by London standards – large back gardens.
Some of the largest detached houses in Hounslow are ideal for multi-generational living.
So where should you start your search? The streets around Kingsley Road and Hounslow High Street are popular, thanks to proximity to good public transport links, as well as the parade of independent food shops and restaurants.
Quieter streets, such as Bristow Road and Inwood Avenue, command higher prices, thanks to their off-street parking and proximity to Inwood Park.
Houses along tree-lined streets, such as St Stephen's Road, come with the benefit of being within walking distance of both Hounslow and Hounslow Heath train stations.
Although Bath Road is busy, the proximity of Hounslow West Station, the A30 and Heathrow make it a popular location.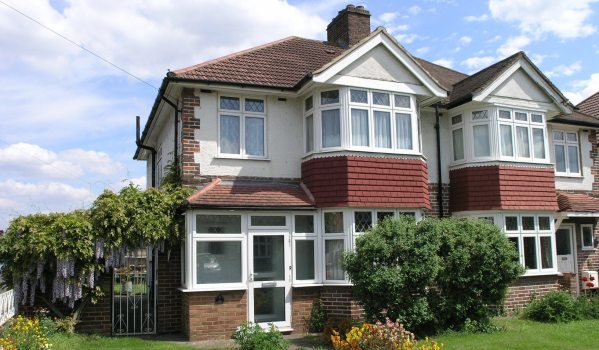 Getting around Hounslow
By rail: With Tube stations at Hatton Cross, Hounslow West, Hounslow Central and Hounslow East on the Piccadilly Line and services by South West Trains from Hounslow, the area has excellent rail connections.
Hounslow Central to Piccadilly Circus takes 37 minutes by Tube; Hounslow West to Heathrow Terminal 4 takes seven minutes. Hounslow Overground to London Waterloo takes 45 minutes and Hounslow to Weybridge takes 36 minutes.
By road: Hounslow is flanked by the A30 Great South-West Road leading west to Chiswick and Hammersmith in London and convenient for both the M4 and M3 east via the M25.
By air: With Heathrow Airport right on the doorstep and a matter of minutes away by Tube, bus and car, Hounslow is one of the best-connected areas in the country for international and domestic air travel.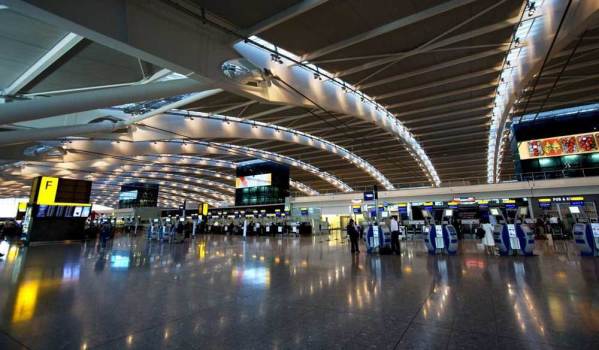 Things to do in Hounslow
There's a surprising amount of open space in and around Hounslow – from small pockets of greenery to formal areas such as Beaversfield Park, which has two children's play zones and courts for tennis and multi-sports.
The largest, Hounslow Heath, is home to Hounslow Conservation Volunteers, who look after Pevensey Road local nature reserve, an area of woodland and wetland situated close to the River Crane.
There's a biodiversity action team who organise conservation projects in Richmond and Hounslow. The Hounslow Heath 'Green Gym' movement enlists teams of volunteers who help the local environment and wildlife – all while burning calories!
If you want to get more active, Hounslow and District Wheelers cycle club meets for regular time trials as well as Sunday morning club runs and social events. Its official clubhouse is Staines Sailing Club, in Chertsey Lane, Staines-upon-Thames, where members meet every Tuesday night for refreshments.
Hounslow Arts Centre, in the Treaty Centre in Hounslow High Street, is a theatre, cinema and studio with a café and bar. Besides putting on shows and plays, it offers Saturday schools, ballet and street dance classes plus free performance training sessions, held by London Contemporary Theatre and Youth Theatre.
Bell Square, at one end of Hounslow High Street, is used as an outdoor performance space and attracts circus, dance and acrobatic acts from international and home-grown entertainers.
Hounslow Urban Farm is a community farm covering 29 acres with farm animals including pigs, goats, cows and geese – as well as more unusual residents such as alpacas, rheas and peacocks. The farm is just off the A30 Great South-West Road, on Faggs Road, close to Hatton Cross underground station.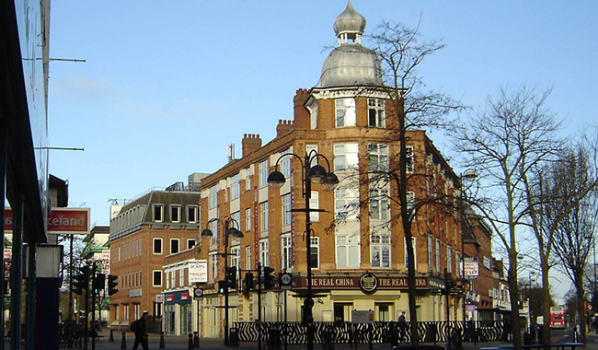 Hidden Hounslow
The Alpine Rock Garden at Jersey Gardens is a Hounslow gem. The gardens were created from an old gravel works and have been restored thanks to volunteers.
6 reasons to live in TW3
• More parks, green spaces and open areas than you might imagine
• Keenly priced houses and flats
• Excellent access to Heathrow Airport
• Good road and rail links into and away from London
• A wide selection of properties, from flats to large family homes
• Lively multicultural activities and events
You might also be interested in...