Sat on the coast in south Wales, the town of Llanelli is close to the M4 and some of the country's finest beauty spots.
Llanelli is the largest town in Carmarthenshire on the picturesque southern coast of Wales.
Sat on the cockle-rich Loughor Estuary, it boasts views across Carmarthen Bay towards the Celtic Sea and the Gower Peninsula.
Llanelli offers the best of both worlds. It's close to some of the finest beauty spots in Wales, including the Brecon Beacons and Pembrokeshire Coast national parks. And the nearby M4 provides a direct route to London in less than four hours.
Living in Llanelli: what to expect
Known by the anglicised spelling of its name, Llanelly, until 1966, the town is a historic centre of tinplate production.
It is now undergoing much-needed redevelopment following a decline in its traditional industries. Llanelli still has an active manufacturing sector, however, with Dyfed Steels, car parts producer Calsonic Kansei and chemical manufacturer Huntsman Corp all based in the town. But a large proportion of residents choose to commute to larger urban centres, primarily Swansea.
Renowned for its rugby-playing prowess and award-winning, 22-kilometre Millennium Coastal Park, Llanelli is now redefining itself as a destination for leisure and tourism as well as business.
The Llanelli Coast Joint Venture between the Welsh Assembly Government and Carmarthenshire County Council, for example, is pushing forward large-scale regeneration of Llanelli Waterside. The project includes new housing developments, offices and leisure and cultural facilities.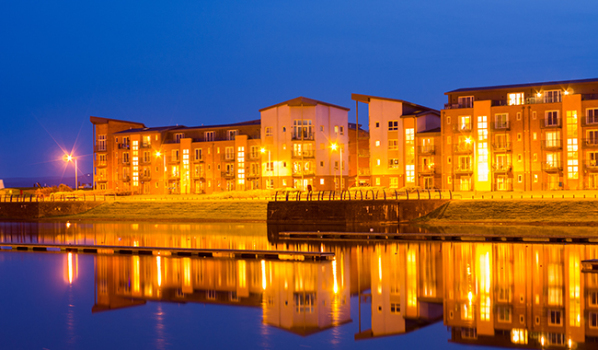 Where to start your property search
Property values in Llanelli currently stand at £129,789 – significantly lower than the UK average of £290,713.
But there are also plenty of high-end, character properties available if you know where to look.
If you've got your heart set on living at the centre of the action, then consider one of the many period terraced properties in the town centre, located close to amenities, shopping area and Llanelli train station.
Alternatively, opt for a flat in one of the modern blocks and new developments. Sought-after Millennium Quay and Machynys, for example, offer sea views and easy access to the Millennium Coastal Park.
You'll typically find semi-detached and detached properties, including bungalows, further out in the suburbs and in Llanelli's surrounding villages, such as Bryn and Bynea to the east and Dafen to the north – still within five miles of the town centre.
Meanwhile, large, luxury properties are mostly in the nearby villages of Furnace to the north and Felinfoel to the north east, not far from the Prince Philip Hospital. In these areas, you can enjoy countryside and, in some cases, coastal views.
Furnace has also recently benefited from government investment to build a new £14.6m school, with 480 places and impressive sports and science facilities.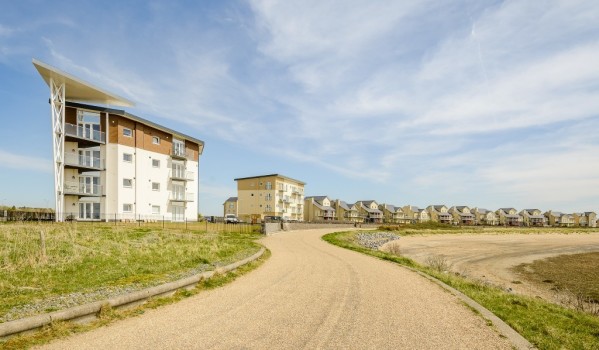 Getting around Llanelli
Train: Llanelli and the surrounding villages are well served by trains. The town centre has its own station, while to the west is Pembrey & Burry Port station, and to the east are Bynea and Llangennech stations. These are served by Arriva Trains Wales and Great Western Railway (GWR). The journey time from Llanelli to Carmarthen is 30 minutes; to Swansea 20 minutes; to Cardiff one and a half hours; and to Bristol two hours.
Car: The M4 is approximately six miles from Llanelli town centre, and is reached via the A4138. It provides access to Swansea (30 minutes), Cardiff (one hour), Newport (one hour, 15 minutes) and Bristol (one hour, 45 minutes) plus a direct route to London (three hours, 40 minutes).
To the west, the M4 leads to the A48 to Carmarthen (35 minutes) and the A483 north to Llandeilo (40 minutes).
Llanelli's villages of Bryn and Llangennech are situated much closer to the M4, making them particularly suitable residential locations for commuters.
The A484 also provides a direct route from Llanelli to Swansea to the east. And to the west, the road follows the coastline round and up to Carmarthen.
Air: Some domestic and European flights are available at nearby Pembrey and Swansea airports, just 25 minutes away from Llanelli by car. For international travel, Cardiff and Bristol airports offer a selection of direct and indirect flights.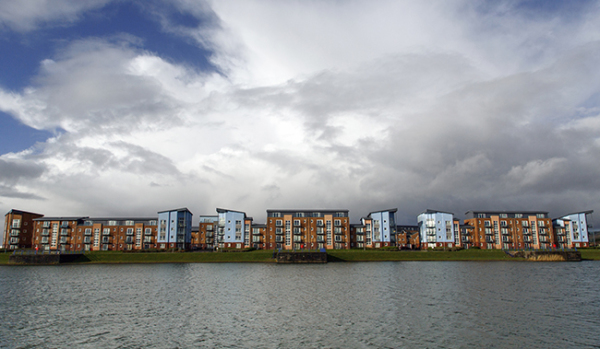 Things to do in Llanelli
Sport: Llanelli has a proud heritage in rugby. Its team, the Scarlets, is based at the Parc y Scarlets stadium just outside the town centre, in Pemberton. Opened in 2008, the ground replaced Stradey Park, which was home to the Scarlets and Llanelli RFC for more than 130 years and has now been redeveloped.
Elsewhere, the Machynys Golf and Country Club is a modern links championship course set in the beautiful coastal surroundings of the Machynys Peninsula, and the state-of-the-art Ffos Las Racecourse is located in nearby Trimsaran. The 600-acre site was once an open-cast mine, but having been redeveloped in the early 2000s it brought top-class racing back to west Wales for the first time since 1937.
Shopping: St Elli Shopping Centre in Llanelli town centre hosts more than 25 stores under its distinctive glass pyramid ceiling, along with a supermarket at one end of the mall and a traditional market hall at the other. It's also located close to the East Gate Leisure Quarter, with its six-screen cinema, hotel, offices, restaurants and bars.
Parc Trostre and Parc Pemberton retail parks are just outside the town centre, and they are likely to expand in the near future. Meanwhile, Llanelli Market offers a wide range of independently run stalls.
The great outdoors: The picturesque Brecon Beacons and Pembrokeshire Coast national parks are both nearby. And closer to home, you'll find the Gower Peninsula and Pembrokeshire Coastal Path. But Llanelli also has its own fair share of beauty spots.
The Millennium Coastal Park stretches along 22 kilometres of the Loughor Estuary coastline. It has a coastal path and plenty of tourist attractions, wildlife habitats and leisure facilities. Further west, Pembrey Country Park is set against a backdrop of the Gower Peninsula, overlooking Carmarthen Bay.
Culture and heritage: Just north of Llanelli town centre, Parc Howard Museum and Art Gallery is housed within a 19th century Italianate country house, surrounded by 24 acres of parkland. The museum charts the history of the town, including its tinplate industry and local pottery.
Tours of the recently restored Llanelly House on Vaughan Street – one of the best examples of early Georgian architecture in Wales – can also be booked, and there is also an on-site café/restaurant and a shop.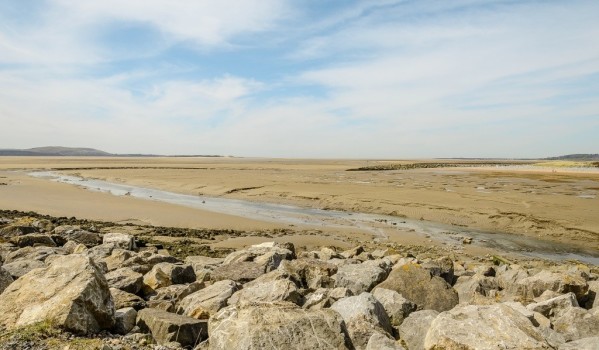 Hidden Llanelli
Llanelli Wetland Centre is a 450-acre mosaic of lakes, pools, streams and lagoons adjoining the salt marshes and shore of the Burry Inlet. You can spot a huge range of flora and fauna, such as the thousands of migratory birds that arrive at the nature reserve each year. Children's activities include hand-feeding the birds, a play area and seasonal events.
4 Reasons to live in Llanelli
Attractive coastal location with easy access to many rural beauty spots

Rich sporting and manufacturing heritage

Excellent transport links

Conveniently situated for commuting to Swansea
You might also be interested in...