Loughborough is surrounded by big cities, but look past its commuter connections and you'll find a thriving town perfect for home-hunters.
Loughborough is a modern and vibrant university town in Leicestershire, but this doesn't mean it's lost touch with its history. Traditional squares and cobbled streets hint at its medieval past, while the shopping areas still boast Art Deco architecture from the early 1900s.
Loughborough can easily be overlooked thanks to its proximity to the major cities of Nottingham, Leicester and Derby. However, the town possesses excellent road and rail links, as well as access to country parks, while good schools complete its appeal.
Home values in Loughborough have shot up by £34,316 (17.87%) in the last five years and now exceed those seen in Leicester. The current average value is around £226,000, well above the £215,380 seen in the rest of the county. Check the most up-to-date data here.
Want to know what the nearby city of Leicester has to offer? Read our guide to find out.
Living in Loughborough: what to expect
The rising reputation of Loughborough University (joint fourth in the Guardian's 2017 university league tables) has given the town a fresh vibe, particularly during term time. New bars and eateries have cropped up and the rental market is thriving.
Regeneration work has also given the town a boost. A £19m scheme, completed in 2014, gave the town new roads and saw the complete pedestrianisation of the town centre.
Green spaces, such as Queen's Park, sit in the centre of the town, but just a short drive away is ancient woodland and former deer parks. The wild beauty of the Peak District National Park can be reached in less than an hour.
Schools have a good reputation in the area and act as a big draw for families. Holywell Primary School, for example, received an 'outstanding' rating at its last Ofsted inspection.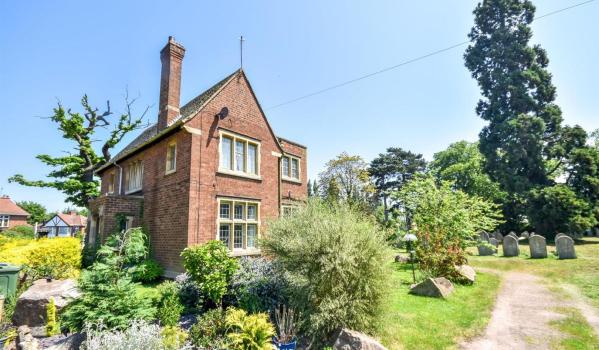 Where to start your property search
Urban living: The most sought-after area is Forest Side, which lies between Epinal Way and the M1 motorway. A house here puts residents in reach of good schools as well as providing easy access to major roads.
For a roomy detached home on a tree-lined road, look to streets such as Beacon Road. Homes here are pricey but many have large gardens.
Parklands Drive is lined with five- or six-bedroom semi-detached properties with bay windows. More modest semis can be found in places like Buckingham Drive.
For a period property in the coveted Forest Side area, search on streets such as Forest Road. Here you will find grand Victorian homes, some of which are double-fronted, with five or six bedrooms. Many also come with spacious driveways.
Other popular areas in Loughborough include the Thorpe Acre area. Hunt along Thorpe Acre Road for 20th-century bungalows, or secure a terraced home on Windsor Road.
The Dishley estate is also desirable among house-hunters and it is peppered with quiet residential cul-de-sacs. Streets such as Braddon Road offer comfortable red-brick semis with modest driveways.
If you'd prefer a new-build home, there are a variety of developments that are springing up in and around Loughborough. You can find everything from shared ownership flats to detached family homes.
Rural living: If you're keen on a more rural way of life, look to Loughborough's satellite villages.
Quorn and Woodhouse Eaves are very attractive, but they also command hefty house prices. In Quorn, take a look along Soar Road for an early 18th-century Georgian home.
In Woodhouse Eaves, you can also find character properties on streets such as Victoria Road. Quaint cottages are available on Beacon Road, whereas Arts and Crafts homes from the early 1900s line streets such as Maplewell Road.
East Leake and Wymeswold are also pleasant locations. Sizeable family homes can be found on Sycamore Road in East Leake whereas period cottages, some of which have thatched roofs, are available on Brook Street in Wymeswold.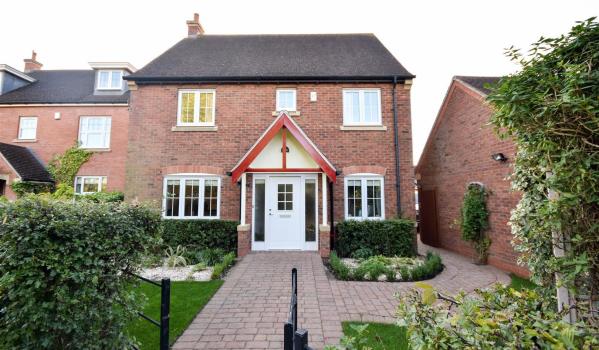 Getting around Loughborough
By rail: Loughborough train station runs regular services to Leicester, Lincoln, London St Pancras International, Nottingham and Sheffield.
A train to London takes 80 minutes whereas Leicester can be reached in as little as 10 minutes.
By car: The A6 cuts through the centre of Loughborough and runs north to south. Residents also have easy access to the A46 and can quickly get onto the M1 by using Junction 23 to the west of the town.
By air: East Midlands Airport is the closest airport for locals. Here you can catch a flight to more than 90 domestic and international destinations, such as Portugal, Germany and Spain.
Things to do in Loughborough
History: The John Taylor & Co bell foundry has been based in Loughborough since 1839 and their bells can be found in London's St Paul's Cathedral and around the world. The foundry's museum has a selection of bells from different ages and materials, and if you time a visit well, you can see the bells being cast in the nearby engineering works.
Human and natural history can be explored for free at the Charnwood Museum in Queen's Park. The museum offers both temporary and permanent exhibitions, as well as talks and workshops.
The All Saints with Holy Trinity Church is a gorgeous example of late medieval architecture. The oldest sections were built in 1330 in the decorated Gothic period, but the carved timber roof is also to be admired.
The ruins of the Priory of Grace Dieu are about 20 minutes' drive away from the centre of town. The priory was once home to more than 1,300 nuns, but now has a reputation for being a site of paranormal activity.
Cultural: Loughborough Fair is a historic event, estimated to have been running for 795 consecutive years. Head here in November for large rides, roundabouts and plenty of game stalls.
Concerts, exhibitions, musicals, comedy and pantomime can all be found at Loughborough Town Hall. The hall promotes visual arts and crafts, both local and national, so keep an eye on the events calendar.
The oddly-named Loogabarooga Festival is an annual family event celebrating illustrations and books. Drop-in workshops, story-telling sessions and talks by illustrators and writers are all hosted for this event, which runs in early autumn.
Shopping: Loughborough residents can seek high-street shops in Carillon Court and The Rushes Shopping Centre, which have popular stores such as Boots, Argos, Next and New Look.
For independent shops, you can visit the shops lining Market Place and Market Street, or wander down the cobbled road of Churchgate Mews.
Independent sellers can be found at the twice weekly market. A total of 125 traders gather in the market place to sell fresh produce, household essentials and clothing, but if you're looking for something unique, there's also a weekly vintage market that sells antiques and books.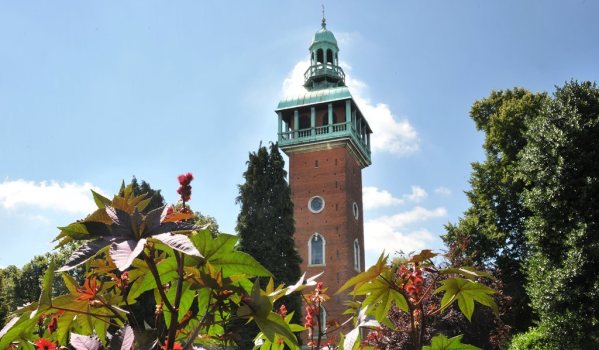 Outdoors: Queen's Park is a Victorian Green Flag park that sits in the heart of the town. Visitors can watch performances at the bandstand, learn about the birds in the aviaries or admire the unique sculptures designed by students from the university.
Fishing is available at Charnwood Water, where an adult day ticket can be bought for just £4.80. This former clay pit is surrounded by trees and boasts plenty of other wildlife too.
For wild and rugged countryside, drive out to Bradgate Park to explore 830 acres of wilderness. Visitors can climb the rocky outcrops or search the flatter ground for herds of deer. The ruins of Bradgate House, which was the home of Lady Jane Grey, are also in the park.
Food and drink: The Orange Tree in Bedford Square serves both food and drinks. Pick from a selection of tipples that includes gin blossom martinis and 'Kermit Juice' or order a special such as cod fillet in parsley sauce. Gluten-free and vegan menus are also available.
For a mix of cuisines, try The Print Room. This café bar serves food ranging from pasta to Thai curry, and is open from breakfast to late evening.
Leisurely fine dining is offered by Hammer & Pincers, which is just a 10-minute drive from Loughborough. An eight-course 'grazing' menu is available for those who can't decide what to have, accompanied by selected wines.
Hidden Loughborough
Loughborough is home to the Great Central Railway, the UK's only double track mainline heritage railway. It's the only place in the world where you can see full-size steam engines passing each other on the tracks.
5 reasons to live in Loughborough
Vibrant university town

Surrounded by rolling countryside

Good schools

Convenient commuter routes to Nottingham, Leicester, Derby and London

Plenty of shops
Have we forgotten any of Loughborough's selling points? Let us know what we missed in the comments below.