Located on the River Lea, Luton is benefiting from impressive house price rises and large-scale regeneration plans. With excellent commuter connections, it's time to look at Luton.
With transformation projects in the pipeline or - in the case of London Luton Airport - already underway, Luton is enjoying an upward trajectory. With big plans for its future, through a combination of creating more local jobs, and enhancing the town's prosperity, the quality of life for Luton residents continues to improve.
Where is Luton?
Luton is a large town nestled next to the Dunstable Downs and Chiltern Hills in Bedfordshire. Located only 30 miles north of London by train, it's ideally placed for city commuters.
Thanks to interest from city workers, prices in the town have risen by more than 43% over the last five years. This is likely to accelerate now that big commitments to regeneration have been made by the local council, pushing prices above the town's current average of £252,000. You can check the latest figures with the Zoopla house price tool.
Read more about the county of Bedfordshire with our bespoke guide.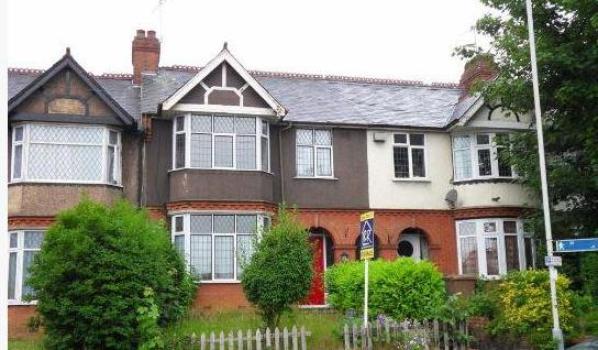 Living in Luton: what to expect
Much of Luton bears hallmarks of its boom days after the First World War. Housing tends to date from the 1920-30s and includes many examples of spacious family homes.
Over the next 20 years there are plans to rejuvenate the town centre as part of a massive £1.5 billion investment. The airport is also undergoing a £110m expansion project, to increase capacity.
Outside of the town are two areas of outstanding natural beauty. The Dunstable Downs and Chiltern Hills are characterised by their chalky hillsides and offer visitors miles of footpaths to explore.
Schools in Luton are another major highlight. Among the best is Hillborough Junior School, which received the top rating from Ofsted.
Top places to start your property search
The northern areas of the town tend to be more popular thanks to their tree-lined streets, particularly the ones leading off Old Bedford Road.
Bushmead, located just off this desirable road, is packed with late-20th-century and modern family homes. Bushmead Road has comfortable three-bedroom post-war semis and detached homes with large gardens. More family homes built in the 1990s can be found in Lambourn Drive. Alternatively, check out the contemporary executive three-and-four-bedroom semi-detached and detached houses with garages on Haycroft.
Challney is also to the north but has a smaller price tag. Search for 1920-30s semis along The Avenue or Beechwood Road. Many of these homes have wide double bay windows, large kitchens and decent-sized gardens. Family semis built in the 1970s, also with bay windows, can be found down streets such as Granby Road. For terraces, check out Chester Avenue.
To the north east of the town centre is Putteridge. Post-war homes with integrated garages and paved driveways line Ravenbank Road, Cannon Lane and Greenways. Many of these properties benefit from spacious gardens.
Green Lane has a nice selection of 1950s semis, whereas 1970s dormer-style semis are available on Edgewood Drive.
A home in the Barton Hills area puts you within easy reach of a large nature reserve. Detached executive homes can be found on Statham Close, many of which have roomy kitchens and decent-sized gardens. Cicero Drive has three-bedroom semis with modest bay windows and integrated garages, as does Whitwell Close. For much larger, and grander, detached homes, take a look at the mock Tudor detached properties on Holford Way. These homes have generous gardens and double garages.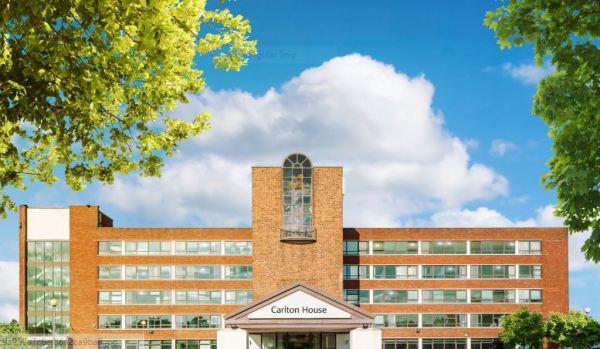 New Bedford Road is also worth looking at. It's lined with roomy 1920-30s semis boasting bay windows and gabled roofs. Follow the road south for leafy detached inter-war homes with sprawling gardens. These properties also have easy access to the park.
For more contemporary houses, keep an eye on the new developments. Caddington Woods is just three miles from the centre of Luton and benefits from a rural location. Look here for three-to-five-bedroom executive homes with open-plan kitchen/diners, attached garages and airy bay windows.
For an apartment, take a look at The Landmark. This converted office building has a selection of studio, one-and-two-bedroom apartments, all of which are just a 10-minute walk from the station. More flats are available in Carlton House, another converted office building.
Best ways to get around Luton
By rail: Luton station runs regular services (Thameslink line) to both London St Pancras International and London Blackfriars. Trains also run to Bedford, Brighton, Corby, Sutton (via Wimbledon) and Three Bridges.
Luton to London St Pancras International takes about 30 minutes.
By car: To the west of the town centre is the M1, which connects commuters to London in the south. Follow it northwards past Milton Keynes, Northampton and Leicester to reach the northern counties.
Other key roads include the A6 to Bedford and the A505 to London Luton Airport.
By air: Luton has had its own airport for decades. London Luton Airport is currently undergoing a multi-million-pound redevelopment and expansion, which will increase the number of destinations it serves.
It currently has flights to more than 30 countries and 70 destinations across Europe, the Middle East and North Africa. Airline operators include easyJet and Ryanair.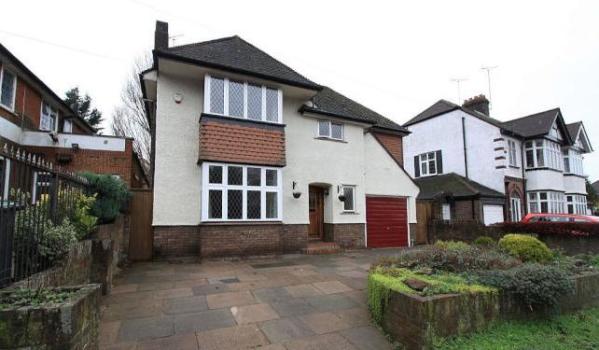 Best things to do in Luton
History: Wardown Park is home to the Wardown House Museum and Gallery. The grand former home's Luton Life Gallery gives a social history of the area and the downstairs rooms are dressed to give an impression of wealthy Victorian life.
Also in a park is Stockwood Discovery Centre. It explores the history of the region with exhibits that include Luton's last tram. The centre also has a series of gardens that reflect the changing styles of gardening. The Mossman Collection is housed here too. This collection was gathered over a period of 50 years and features many different types of horse-drawn vehicles.
Cultural: Luton Library Theatre opened in 1962 as a lecture theatre but now has a programme of amateur and professional drama, film and music.
A diverse cultural programme is also available at The Hat Factory. This combined arts venue hosts live music, club nights, children's activities, workshops and contemporary theatre, dance and music.
Festivals in Luton include the St Patrick's Festival. It's been running since 2000 and features a parade with Irish music, dance and drama.
An even larger festival is held on the last May bank holiday. Luton Carnival has been running since 1976 and features a colourful parade of floats and costumes as well as craft and food stalls.
Outdoors: The Chilterns area of outstanding natural beauty spans 324 square miles from the River Thames in southern Oxfordshire to Hitchin in Hertfordshire. Its chalky hills and dense woodland are home to wildlife such as red kites.
Also nearby is the Dunstable Downs, a large chalk and grassland area. Its hills are perfect for kite flying or walking. You can discover what walks are available by visiting the National Trust website.
Luton itself has seven parks, including Stockwood Park. Once part of a private estate, the 100-hectare park now has a golf centre, athletics venue, football pitches and a play area.
Wardown Park is another favourite beauty spot for locals. This is due to its fountain and boating lake, and is registered as Grade II for its historical features.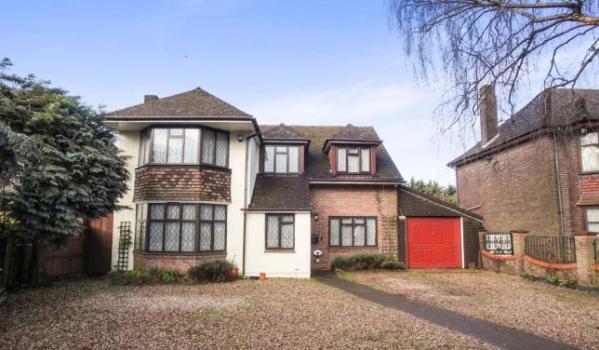 Shopping: Residents have no shortage of shops – the town centre has more than 240 shops, restaurants and retailers to choose from. Many more are congregated in The Mall, which has 135 stores including Debenhams and H&M.
High Town Road has a strip of traditional Victorian-styled shops, including second-hand bookshops and record stores. Independent shops can also be found on the roads leading off George Street.
For ethnic food and clothing, Bury Park and Dunstable Road are retail hotspots, with a wide range of shops selling exotic food and drink.
Goods from local traders are also available to residents in Luton Market. It's held in The Mall and has a mix of food, clothing and craft stalls.
Food and drink: The best restaurants in Luton tend to showcase the finest of the town's multicultural cuisine. Nakorn Thai serves authentic Thai food and has more than 100 dishes to choose from, including crispy aromatic duck.
Traditional Indian dishes inspired by all 22 regions of India are on the menu at Stopsley Cuisine. Try specials such as desi chicken – chicken cooked on the bone with aromatic spices and a zesty Indian gravy.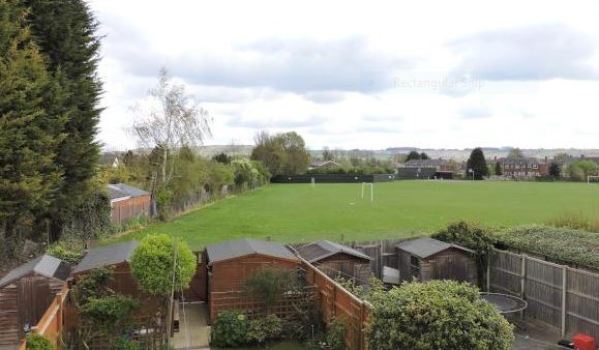 Hidden Luton
The second reception in the film 'Four Weddings and a Funeral' was staged at Luton Hoo, a beautiful former stately home a couple of miles outside of the town, near Harpenden. The spa hotel on the border of Hertfordshire and Bedfordshire was also used in the films 'Wilde' and Stanley Kubrick's 'Eyes Wide Shut'.
5 reasons to live in Luton
Excellent road and rail links to London
Great choice of executive and family homes
Access to The Chiltern Hills and Dunstable Downs
High-performing schools
Large-scale regeneration
You might also be interested in...
Share your reasons for moving to Luton with us in the comments section below...