Major redevelopment has pushed the city of Newport into the 21st century and made it a newly-attractive place to call home.
South east Wales is home to the cathedral city of Newport, which sits beside the River Usk.
It grew during the Industrial Revolution when its port was used to transport coal but – along with the industry – fell into decline. However, over the last few years, local authorities have been injecting large sums of money into the city.
Now its suburbs are expanding rapidly with average house prices remaining at an attractive at £165,000. This is a snip compared to the price of homes in Cardiff. You can check the latest figures here.
You can compare Newport to Cardiff by reading our detailed guide on the city.
Living in Newport: what to expect
Much of Newport is flat, but towards its eastern outskirts are gently rolling hills, giving some homeowners enviable views.
Its High Street has take-aways, local stores, corner shops and some mainstream brands. The narrow road is flanked by imposing Victorian buildings and, like most of the centre, is now pedestrianised.
But the High Street is not the only place to go for shops and entertainment. Newport city centre has seen plenty of redevelopment and locals' choice of shops has now been boosted by the £100m Friars Walk retail and leisure scheme.
At night, residents have the pick of a cosmopolitan selection of bars, restaurants and entertainment venues. New theatres, cinemas and a bowling alley have also given locals more entertainment hotspots.
A half-hour drive takes residents to the Brecon Beacons National Park or the Wye Valley Area of Outstanding Natural Beauty if it's fresh air you're after. The city also boasts several parks.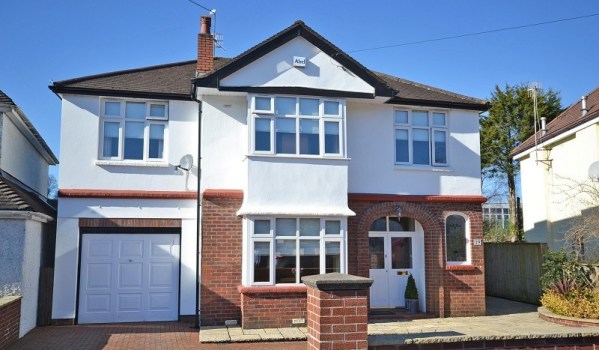 Where to start your property search
City centre, suburbs and districts: The city centre comes with a mix of terraced housing, more modern semis and new estates. On Rose Street you can find attractive stone-fronted terraces with spacious interiors and small rear gardens. For a comfortable family home, search roads such as Allt-Yr-Yn-Avenue, which has sizeable 1930s semis with bay windows.
For views of the river, take a look at the new purpose-built blocks of flats. Amelia Way and Rodney Road have blocks of two-bedroom flats that boast uninterrupted views of the River Usk.
If you want a larger contemporary home, keep an eye on the city's new developments. Renaissance Point has two- to three-bedroom homes as well as two-bedroom apartments and is situated close to Town Bridge.
The most sought-after residential areas are the city's suburbs. Caerleon is particularly desirable, especially in the 'Old Village'. This area has period cottages that overlook the river, some of which are stone-built. Elsewhere in Caerleon are substantial semis with panoramic views, such as the ones on Ponthir Road and Broadwalk.
St Julians is another prized location. Look along the gently rising slope of St Anne's Crescent for terraces and semis that benefit from off-road parking. Terraces built in the 1900s can be found on Richmond Road, many of which have gabled roofs and bay windows. For later 20th-century homes, scour streets such as Denbigh Road and Constable Drive.
Popular inner-city districts include Maindee and Baneswell, both of which have a wide selection of two- to three-bedroom terraces. In Maindee look on Fairoak Mews, Cannon Street and Hereford Street, and in Baneswell search along Bailey Street and Blewitt Street.
Nearby villages: Christchurch's hills puts many houses within great views of the countryside. Look along Old Hill for three-bedroom terraces with galley-style kitchens or pick a 1920s semi backing onto open fields on New Road.
On the outskirts of Langstone you can find impressive detached homes, such as the ones on Magor Road and Chepstow Road. For an executive home, look at Priory Gardens or hunt down a modern detached property on Court Meadow.
Roomy detached homes on private roads can be found hidden away in Rogerstone village. You will also find a wide selection of contemporary houses on Great Oaks Park and Tregwilym Road. New developments include the Jubilee Park development, which has two- to five-bedroom family homes.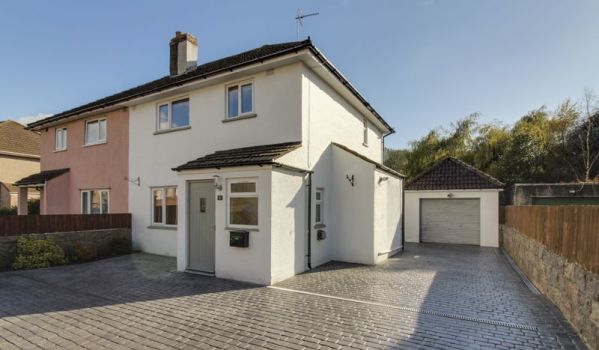 Getting around Newport
By rail: From Newport station residents can travel to Swansea, London Paddington, Portsmouth Harbour, Nottingham, Cardiff Central, Manchester Piccadilly (via Shrewsbury), Maesteg, Bristol and Taunton.
A journey to London takes just under two hours, whereas Bristol and Cardiff can be reached in 30 minutes and 15 minutes respectively.
By car: Locals are well placed to jump onto the M4, which comes within a mile of the city centre. From here, residents can drive west towards Cardiff or eastwards across the River Severn.
An alternative to the busy M4 is the A48, which runs south of the city centre. To head north, drivers can travel along the A4042, which skirts around the southern edge of the Brecon Beacons National Park.
By air: Cardiff Airport is the most convenient place to catch a domestic or international flight. The airport operates more than 50 direct flights to locations such as Gran Canaria, Rhodes and Berlin.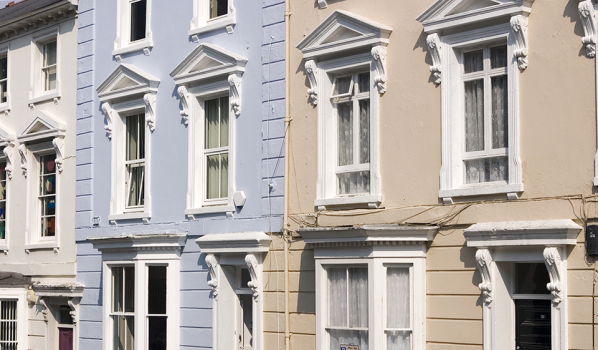 Things to do in Newport
History: Uncover Newport's Roman history by visiting the Caerleon Roman Fortress and Baths. The site contains Roman baths and barracks as well as an amphitheatre, which is the most complete example in the country. The nearby National Roman Legion Museum also displays artefacts from the Roman era, including coin hoards and gemstones.
The city has a number of historically significant structures. Newport Castle's grounds have largely been consumed by roads, but its east side can still be seen. It was built between 1327 and 1386 and can be best viewed from the bridge.
Another striking structure is the Transporter Bridge, which was opened in 1906. It is one of only six operational transporter bridges in the world and allowed workers to cross the river to go to work without disrupting the journey of ships.
Cultural: The Riverfront, a multi-purpose venue, has two theatre spaces, three visual art galleries, a dance studio, recording studio and three workshop rooms. Book tickets to see professional performances, film screenings and attend classes.
Classic plays, comedies and musicals are performed at the Dolman Theatre. It's owned and run by the Newport Playgoers Society, which hosts nine plays every year. An additional 24 shows are held by visiting amateur and professional companies.
For live music, head to venues such as The Potters, which also has a roof terrace and bar, and Le Pub. NEON is another key venue that hosts comedy, music – and even boxing and wrestling.
Outdoors: A short drive from the heart of the city takes you into Beechwood Park. This 30-acre park is home to play areas and mature trees and was once the private grounds attached to Beechwood House.
Belle Vue Park is a popular Victorian park that was restored in the early 2000s. It boasts several conservatories as well as a pavilion, bandstand, rockeries and a tea room.
For sports, take a trip to Tredegar Park. The park has multiple playing fields as well as tennis courts, a crazy golf course and a play area. One of its newest features is a skate park, which has a bowl section, street section, peanut bowl and bike jump for those who want to perfect their tricks.
Wildlife is best seen at the Newport Wetlands. This nature reserve sits at the edge of the city and commands great views over the Severn estuary.
Shopping: Newport market has been a part of residents' lives for 150 years. Here locals can stock up on fresh produce and visit traditional bakeries and butchers. Stalls selling clothing, gifts and cards are also available.
Friars Walk is the go-to place for shops such as H&M, Debenhams and New Look. There's also a range of chain restaurants and cafés as well as a cinema and bowling alley. More high-street favourites can be found in the Kingsway Shopping Centre, which has 20 popular stores.
Food and drink: Locals have an eclectic mix of restaurants and bars to choose from. For food with a kick, head to Dutchy's Jamaican Jerk Shack.
Test your chilli tolerance with authentic jerk chicken or try favourites such as curry goat and plantain. Make sure you try the cocktails from the rum shack, which makes fresh daiquiris.
For a selection of more than 150 gins and the city's largest collection of rum, take a seat at Mojo The Food Bar. Its cocktails are created by mixologists and it serves food made from local ingredients.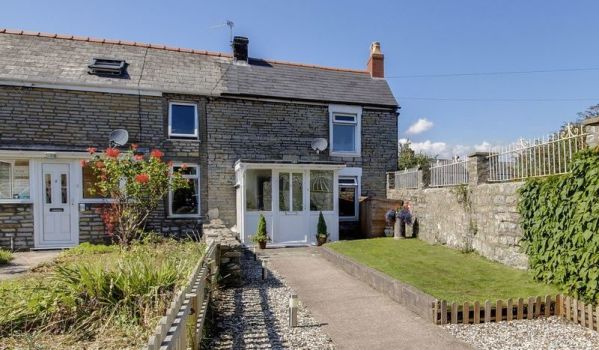 Hidden Newport
During excavations for the Riverfront Theatre, builders uncovered the remains of a 15th-century merchant ship. It's believed to be the most complete surviving example of a ship from this period and will eventually go on display to the public.
5 reasons to live in Newport
Fantastic choice of entertainment, theatres and shops

Good connections to Bristol and Cardiff

Plenty of parks and outdoor space

Revived town centre

Lots of history to explore
You might also be interested in...
Are you thinking of settling down in Newport? Tell us why in the comments below…