Affordable housing, green spaces, regeneration and 1-hr train journey times into London. No wonder the property market in Northampton is the fastest-moving in Britain.
It's official. Seemingly unassuming Northampton is home to the fastest-moving property market in Britain.
Homes put up for sale in the large East Midlands town take an average of just 27 days to go under offer, according to new Zoopla research. That's 20 days quicker than the average 47 days it takes for towns throughout the rest of the country.
Here's a guide to what type of property is available in the town and what you could expect to find if you were a resident there.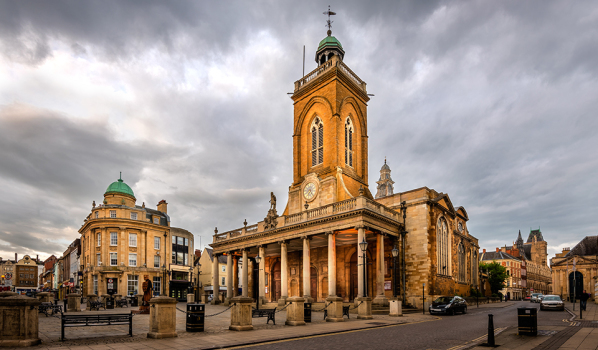 Living in Northampton
The first and most obvious draw to Northampton is its affordable property prices.
Average values currently sit at just over £245,000, according to Zoopla data, which is comfortably below the £315,000 UK-average and a world away from the £659,000 average values in London.
However, direct trains services into London Euston run four an hour, with journey times of less than 60 minutes.
Northampton's East Midlands location is conveniently central for the rest of the country, too. Birmingham is just over an hour's drive away, while Nottingham can be reached in 90 minutes.
Northampton's been undergoing something of a facelift over recent years, with around £20 million spent on the train station alone. The North Gate Bus Station has also been updated, improving services across the town.
Plenty more projects are in the pipeline too, including a new cultural quarter which hosts museums, art galleries, a theatre as well as bars, restaurants and shops.
Northampton's marketplace, one of the country's oldest, is now an updated focal point of the town. The waterside has also been improved so that locals can walk and cycle along the Grand Union Canal.
Away from the town's urban bustle, there are more than 150 parks and open spaces, with more than 50 play areas for children. Salcey Forest, for example, is just seven miles from the town centre and great for families or just a peaceful retreat.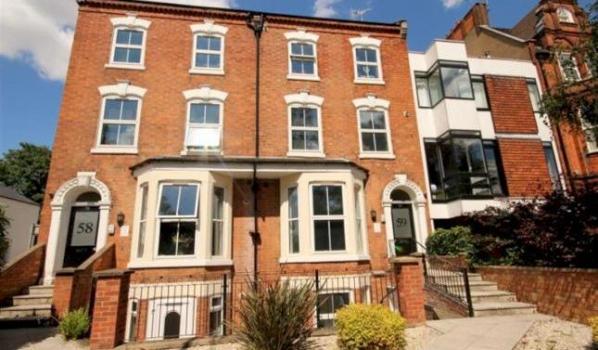 Where to start your property search
Urban living
Abington is just two miles from the town centre and next to the large park of the same name. Look here for large Victorian and Edwardian homes or bay-fronted terraces. Wellingborough Road is a particular hot spot, lined with large detached properties.
East Hunsbury, to the south of the town, is good for comfortable family semis. Check out roads such as Muncaster Gardens, or take a look at new-builds on the St George's Fields development.
You'll find more modern houses for sale in West Hunsbury, including detached, semi-detached and good-value terraces.
Kingsley is a conservation area that boasts some fine Victorian Gothic architecture. Take a look down St George's Avenue and Kingsley Road for bay-fronted family homes.
Delapre is another popular area to the south. Substantial three-bedroom detached homes can be found down London Road.
A couple of miles from Northampton station is Kingsthorpe, another conservation area. Look here for listed buildings and stone cottages. For 1920s homes with bay windows, search Towcester Road in Far Cotton. You can also find Victorian terraces on streets such as Southampton Road.
Rural living
Popular villages around Northampton include Broughton, Great Houghton, Little Brington and Wootton.
Find large country homes in Broughton as well as barn conversions and some thatched cottages. You can also find some modern developments on its outskirts.
The conservation area of Great Houghton is just over two miles from the town centre. Its high street features handsome and traditional red-brick buildings.
Country houses and large detached homes are features of Little Brington, but old character can be found in the village of Wootton. The roads leading off its high street are home to some old sandstone cottages while 1950s semis are available off Green Lane.
New-build homes
Search new developments like Dragonfly Meadows for new-builds. This new estate sits on the edge of the Nene Valley Country Park, which is also near the M1. Look here for two-, three-, four- and five-bedroom homes.
Marina Gardens in Duston also has new-build homes ranging from two to five bedrooms.
Getting in and around Northampton
By train: Four trains an hour run to London Euston from Northampton station, each with a journey time of around 60 minutes. Direct journeys to Birmingham also take an hour.
By car: Northampton is in close proximity to the M1 which connects the town with London and Leeds. The M6 is also nearby, meaning residents can get to the North West in about two hours. The A14 provides links east and west of the town.
By air: The closest airport is East Midlands Airport. Operators such as Flybe and RyanAir offer flights to Europe as well as domestic destinations. Alternatively, residents can head down the M1 to London Luton Airport or Birmingham Airport. Heathrow Airport is also only an hour's drive away.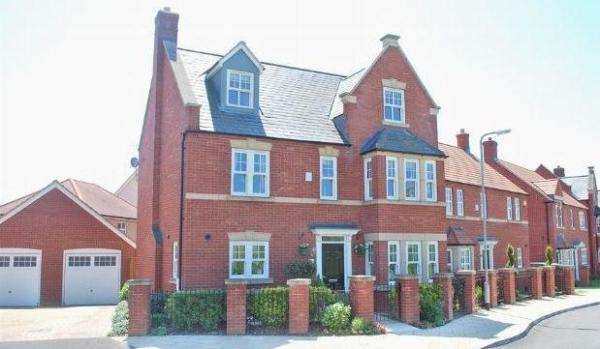 Things to do in Northampton
History and culture: Take a look at the remains of Northampton Castle and The Holy Sepulchre to get a sense of the town's lengthy history. You can also admire the Romanesque architecture of the Norman St Peter's Church.
A little out of town is the site of the Battle of Naseby – a decisive encounter between the King and Parliament in the English Civil War. Take a tour around the site or follow one of its many walks.
You can also venture into the Oxfordshire countryside to see the ancestral home of George Washington. Explore the Tudor and Georgian Sulgrave Manor and take a moment to walk around its gardens and grounds.
Visit the Northampton Museum and Art Gallery to learn about local history and see its large shoe collection. For theatre, head to The Deco or the Royal & Derngate. Productions include music, plays, pantomimes and live bands.
Food and drink: Combine a love of history and food at The Church Restaurant. Set in a 12th-century listed building, this restaurant offers up a historical environment in which to enjoy a meal.
Quirky cocktails can be enjoyed at Haycock & Tailbar – if you can find it. Hunt down the unremarkable doorway and ring the bell for entrance. Down the corridor you'll find a stylish bar serving unusual drinks.
Fresh Mediterranean food is served up at Sophia's. Tuck into a pizza or try one of the restaurant's specialities.
Shopping: Grosvenor Centre and Market Walk service residents with popular high-street retailers. Other major shopping roads include Abington Street.
Locals can also head to St James' Retail Park in the south of the town.
Stroll along the stalls of the new monthly market held in the market place to buy local produce. Gourmet sausages, beers and ciders are all available.
Outdoor activities: Abington Park is Northampton's oldest park. Take a relaxing stroll around the boating lake or rest your feet in the park's café. If you're feeling more energetic, try the outdoor fitness equipment.
The park also has its own museum. Take some time to look around and see images of domestic and military life of the people of Northampton.
For some adventure head to Salcey Forest and take the Tree Top Way. This route sits 15 metres above the forest floor and offers views across Northampton.
Billing Aquadrome Leisure Park is another attraction for families. It has a marina, funfair, bar and a converted water mill.
Festivals and events: The Northampton Carnival takes place every summer and brings residents together to enjoy a parade of floats as well as lots of stalls and stage performances.
The Dragon Boat Race by the rotary club is also not to be missed. Cheer on your favourite team from the riverbank – money raised by the event goes to charity.
The Silverstone Circuit offers more than Grand Prix racing. Check its events calendar for the chance to see classic cars or the highly popular truck festival.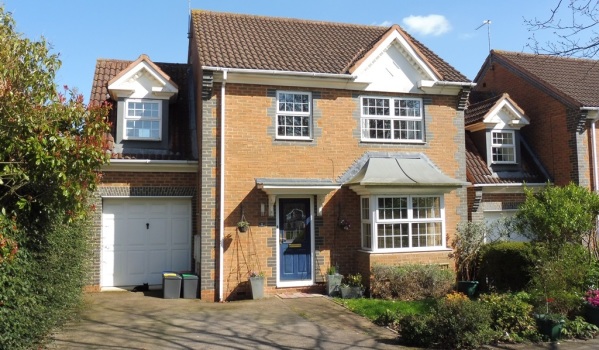 Hidden Northampton
The Errol Flynn filmhouse is a pint-sized cinema with 88 comfortable leather seats. All profits go to the Northampton Theatres Trust – and you can even take in a bottle of wine to drink during the film.
5 reasons to live in Northampton
One-hour journey times into London

Long and fascinating history

Affordable and diverse property for sale

Plenty of regeneration underway

Wide choice of schools
You might also be interested in...
Do you agree with our list? Let us know in the comments if there's anything we've missed...