Northumberland has a rich history, sweeping countryside and stunning coastline, which make it an idyllic place to call home.
The rugged county of Northumberland borders Cumbria in the north east of England and Scotland.
Large parts of Hadrian's Wall stretch through the county and it has the largest number of castles in England.
Northumberland's medieval towns grew during the 18th and 19th centuries thanks to its rich mineral deposits. And today, Victorian terraces and stone Georgian houses can be seen alongside other markers of the industrial revolution.
The region is sparsely populated, making it a quiet retreat from crowded city life. But the Virgin Trains East Coast line provides a convenient route to major cities.
Average house prices in the county are around £181,159. Check up-to-date house prices here.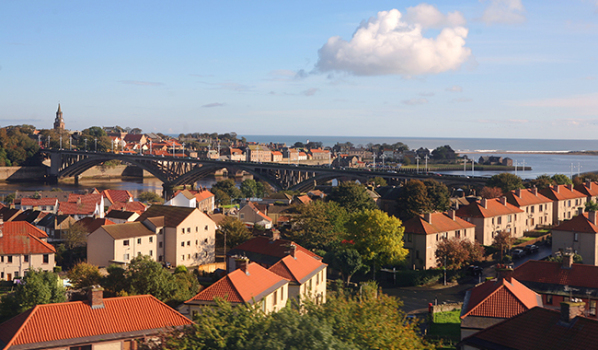 Living in Northumberland: what to expect
Northumberland appeals to buyers who prize natural beauty and history. In fact, there are no major cities and no motorways in the county at all.
Towns have an 'old market' feel and many of the houses are built from local stone. The county's cultural heritage is kept alive by community events that showcase rapper sword and clog dances and Northumbrian smallpipe music.
You'll find modern apartments and houses in places such as Alnwick, Ashington, Blyth and Morpeth. They typically consist of one- or two-bedroom flats and more substantial family homes.
You can enjoy breathtaking natural beauty. The windswept coastline is in the east, the Pennines, a range of mountains and hills, is in the north and west, and Northumberland National Park runs along the border with Scotland.
And the county has its fair share of historical sites too. Particularly popular is Alnwick Castle, which was used as Hogwarts in the Harry Potter films.
Where to start your property search
Urban living: Sought-after towns include Alnwick, Ashington, Berwick-upon-Tweed and Morpeth.
Alnwick is built around its marketplace and is overlooked by Alnwick Castle. It boasts period stone townhouses and terraces, the most popular of which sit by the marketplace. Grade II listed buildings can also be found.
One of the largest towns is Ashington. It boasts transport connections to Newcastle upon Tyne as well as rail links to the rest of the country. House prices are reasonable, making it ideal for young professionals.
Berwick-upon-Tweed is an attractive coastal market town in the far north of Northumberland. It was the site of many border wars between England and Scotland and is still surrounded by large fortified town walls. It's about a mile from the A1 and benefits from a train station. Large Georgian townhouses are common alongside more modest stone-built terraces.
At the southern end of Northumberland is Morpeth, about 15 miles from Newcastle and just one mile from the A1. This old market town has upmarket shopping. The Sanderson Arcade has been renovated and now has 27 shops along with two restaurants. Independent food shops such as the Corbridge Larder also supply residents.
Stone cottages are a feature of the town but new-build semis, detached homes, 1960s semis and Victorian detached properties are also on the market.
The beautiful and historic village of Corbridge sits around 18 miles west of Newcastle and was once a base for Roman troops. It offers a mixture of period properties along with new-build homes in 'The Potteries'.
Rural living: Stunning beaches can be found beside Alnmouth, a property hotspot that commands high prices. The village is famed for its pastel-coloured terraced houses and red-painted 18th century roofs. It is home to Alnmouth Arts Festival and has a train station providing access to Edinburgh and Newcastle.
Bamburgh is best known for its castle. The village is on the northern stretch of the Northumberland coast and just a few miles from the A1. The castle dominates the village, which has tearooms and independent shops. Properties can be expensive.
Rothbury is built on a sandstone hillside and is near the centre of Northumberland. Northumberland National Park and Simonside Hills are nearby, giving easy access to unspoilt countryside. It has art galleries and an award-winning selection of independent shops.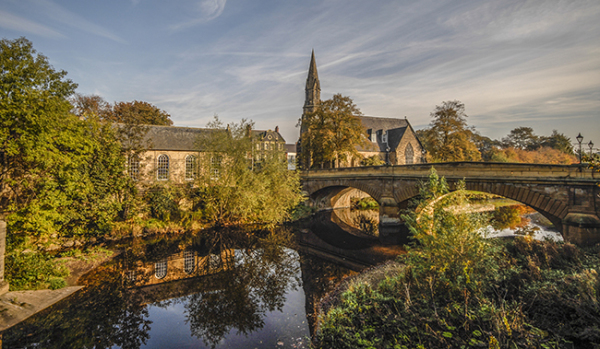 Getting around Northumberland
Train: The new Virgin East Coast line serves Alnmouth, Berwick-upon-Tweed and Morpeth. Trains to Newcastle take 30 minutes while trips to London take four hours. Edinburgh is reached in two hours.
Car: Northumberland is mainly served by A roads. The A1 runs north to south through the county, while the A69 and A66 provide access from the west. The A19 connects Northumberland with the Port of Tyne.
Sea: The international Port of Tyne has sea cruises to mainland Europe, the Channel Islands and Ireland.
Air: Newcastle Airport is nine miles from Morpeth. The airport offers direct flights to more than 80 destinations, such as New York, Dubai and Barcelona. A mix of flight operators is available, including easyJet.
Things to do in Northumberland
Northumberland's coast is an Area of Outstanding Natural Beauty and can be seen at its best via the Northumberland Coast Path. Look out for waders, geese and ducks during the summer and grey seals in the winter.
Visit Bamburgh Castle and beach - nominated as one of Britain's favourite views in an ITV 1 programme. Other popular beaches include those at Alnmouth, Beadnell and Embleton.
Head to Newton-by-the-Sea and pretend you've stepped back in time to the 18th century. Much of it is owned by the National Trust and the village still has white-washed cottages surrounding its green. There are also beautiful gardens at Howick Hall.
Northumberland's castles cannot be ignored. Go to Chillingham Castle to explore its dungeons, or visit Alnwick Castle to admire its medieval architecture. The castle is the second-largest inhabited castle in the country and has been used as a setting for Downton Abbey's 2014 and 2015 Christmas specials.
Explore the county's religious history by crossing the causeway to Holy Island. This was the site of Lindisfarne Priory, which originally housed the Lindisfarne Gospels and the body of St Cuthbert. The priory was once one of the most important centres of early Christianity in England.
While on the island take time to admire the panoramic views of the coast as well as pay a trip to an Edwardian holiday home that boasts a pretty walled garden.
St Cuthbert's Cave can be found near Belford. This overhang of rock is supported by a lone pillar of stone and was allegedly the short-term resting place of St Cuthbert's body after the Viking raid on Lindisfarne Priory.
Head to the Northumberland Cheese Company in Tyne & Wear to sample the best Northumberland cheeses. Dairy tours are available during the week and include a cheese-tasting experience as well as lunch in the café.
There are many good places to eat, but one of the most unusual has to be the Treehouse Restaurant in Alnwick. It is set in the world's largest treehouse and serves fish, seafood and organic meat.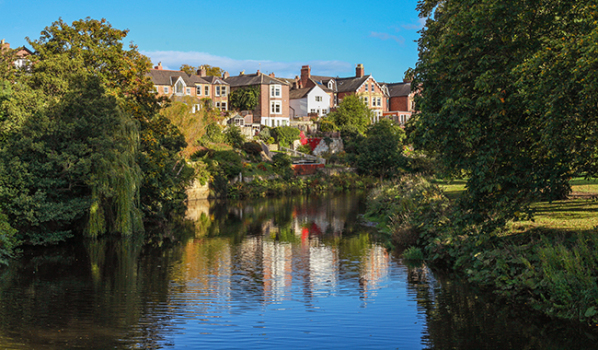 Hidden Northumberland
Barter Books in Alnwick is one of Northumberland's hidden treasures. The shop is one of the biggest antiquarian bookstores in the UK and the home of the original 'Keep Calm and Carry On' poster.
The shop is found in the town's former Victorian train station and stocks antique and contemporary books. You can make yourself comfortable in the shop's tearoom, which has roaring fires and plenty of chairs for comfortable browsing.
4 reasons to live in Northumberland
Fascinating history

Glorious countryside

Lots of outdoor activities

Stone houses and cottages
You might also be interested in...