Equidistant between the buzz of London and the rolling Essex countryside, Romford is an ever-more appealing spot to buy a home.
With buzzing nightlife, a super-easy commute to the capital, hundreds of shops and a broad range of property, Romford has lots to attract potential homebuyers.
Living in Romford – what to expect
Officially located in the London Borough of Havering, Romford is one of the biggest towns east of London. While train journey times can be as short as 10 minutes into the capital, the town itself has a range of its own parks, shops, restaurants – and even a theatre and museum.
Romford property is not cheap by any means – average home values in the town currently stand at £325,000 according to Zoopla data. And they've risen by nearly 35% in the last five years as more and more buyers are priced (and pushed) out of the capital. But Romford still offers a convenient and much more affordable alternative to the city itself.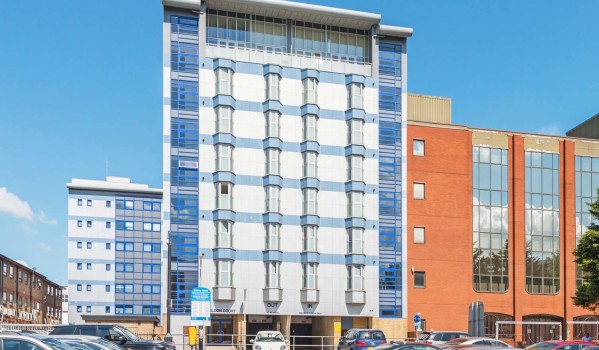 Where to start your property search in Romford
So if you are looking to buy a property in Romford, where should you start? The town can be divided up into the following pockets:
Central Romford: Within Romford's central ring road among the shops, supermarkets and offices, you'll find a number of one- and two-bedroom very reasonably priced modern apartments, typically built in the mid-noughties. At just a stone's throw from Romford train station, these can offer a great first rung on the housing ladder.
There are larger homes this centrally located too, typically three to four-bedrooom post-war semi-detached and terraces.
Emerson Park: Located to the east of the town towards Hornchurch, you'll find Romford's prestigious Emerson Park, home to several football players including former Arsenal midfielder, Ray Parlour.
Nelmes Road in particular, and those leading from it, are peppered with sprawling multi-million pound mansions complete with swimming pools and acres of grounds. But all property in Emerson Park is desirable and its range of large family homes will command top dollar.
Gidea Park: Gidea Park was created around 1910 as an 'exhibition estate' designed to showcase modern town planning techniques. This explains the wide leafy streets lined with large and imposing Edwardian homes all of which sailed past the half-a-million mark years ago.
Gidea Park expanded over the last century, especially during the 1930s, to meet a growing demand for housing, so some pockets of the area today are much more affordable. Flats along the railway line, for example, can still be picked up for under £300,000.
Collier Row: Originally built to house local charcoal burners, the Collier Row estate, built during the 1930s, lies at the cheaper end of the Romford property market. Here you'll find a range of three- or four-bedroom semis with a few maisonettes mixed in – ideal for first-time buyers or families in search of a little more space.
Harold Hill: Developed to house Londoners made homeless during World War II, Harold Hill is a large estate situated to the north east of Romford and is still predominantly comprised of council housing.
Regeneration in the area is afoot with a significant number of new homes being built. Persimmon Homes' Neave Place 2 is one example – a development made up of more than 100 plots. Certainly an area to watch.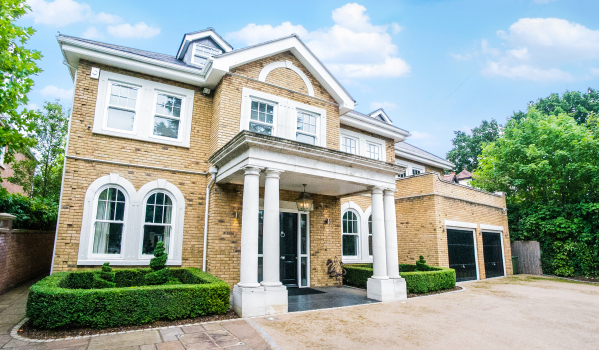 Getting around and about Romford
While there is no Tube station in Romford, Transport for London (TfL) classes the town as Zone 6 and many buses run into central London direct from the town. Crossrail (or the Elizabeth Line) services will be running fully from December 2019, and will chop the journey time from Romford to Padington by nearly 20 minutes.
Train: Several mainline routes, including Greater Anglia and TfL trains, stop at Romford on their way into London Liverpool Street at intervals of around every 15 minutes. A 'stopper' train will take approximately 30 minutes but fast services take little over 10. In the other direction, it takes around 50 minutes to get to Southend Central.
Car: Romford is well serviced by several major roads, with the A1251 ring road running around its perimeter. The A12 trunk road is just a couple of minutes outside of town and gives easy access to East Anglia. The A12 also connects with the M25 so you can get around London. Due to traffic, getting around Romford itself by car can be more difficult, especially at peak times.
Air: Several budget airlines operate within easy reach of Romford. Flybe leaves from London City Airport and Ryanair and easyJet fly to Europe from London Stansted Airport – both between 40 and 50 minutes' drive away. For more options, London Southend Airport is a 45-minute drive or just up the rail track. It services both Flybe and easyJet flights from European destinations.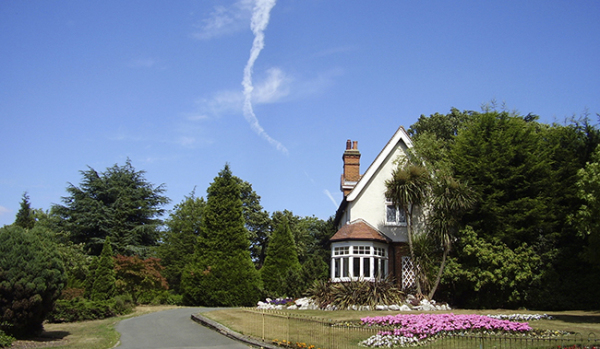 Things to do in Romford
With the kids: Raphael Park is a perennial family favourite with Romford residents. Home to a lake, play areas and a TripAdvisor top-rated restaurant, it's a great place for little ones to let off steam. Landscaped by Sir Humphry Repton, the park hosts open-air theatre productions and events, such as Music in the Park, throughout the year.
Old MacDonald's Farm is also right on your doorstep. It gives kids a chance to get hands-on with a range of farm animals, plus there are llamas, owls and wallabies to encounter too.
For shopaholics: Filled with shops, the heart of Romford is home to household names like Debenhams and Marks & Spencer as well as independent traders. There's the Liberty Centre, The Brewery and The Mercury shopping centres, plus an extensive market and high street to explore. And if that wasn't enough, it's just 25 minutes' drive from Lakeside Shopping Centre.
For night owls: If you don't fancy the short trip into London, hit Romford's own Brickyard Bar and Grill for a couple of cocktails, before dancing the night away at Fiction nightclub. If that's not for you, indulge in a more sedate night out with a glass of wine and a play at the Brookside Theatre.
For golfers: The countryside around Romford is home to lots of golf courses, so you can put in a few rounds with friends at the weekend. Within a 30-minute radius you can choose from Stapleford Abbotts, Brentwood and Maylands Golf Clubs for the chance to perfect your hole in one.
Hidden Romford
No insider guide to east London would be complete without mention of a good pie and mash dinner. Known for its minced beef pies, smooth mash and rich 'liquor', Robins on Romford's South Street has been around for generations. And remember to add lots of pepper and vinegar to bring out the flavour.
Top 3 reasons to live in Romford
There are lots of reasons that Romford is a fantastic place to live. Here's our pick of the best:
Convenience: You can be in London within 30 minutes – perfect for work, sightseeing or a night out.
Investment: The Crossrail service is scheduled to start running from Romford by 2018 which may provide an extra boost to property values.
The countryside: You can be in Epping or Hainault Forests within 30 minutes.
You might also be interested in...