The home of British football is undergoing a renaissance, with ambitious regeneration plans afoot.
Urban, bustling and vibrant, Wembley in north west London is undergoing a renaissance, with new developments appearing across the neighbourhood.
What to expect living there
Located around 10 miles from central London, Wembley is home to the iconic Wembley Stadium as well as the SSE Arena and the new London Designer Outlet. But there's more to Wembley than major events venues and entertainment.
It has good transport links into the heart of the city. And while most properties in the area are 1930s terraces, semis and apartments, there is a good slug of new housing developments coming out of the ground. One particular proposal will see almost 5,000 new homes as well as a seven-acre park with a lake built beside Wembley Stadium.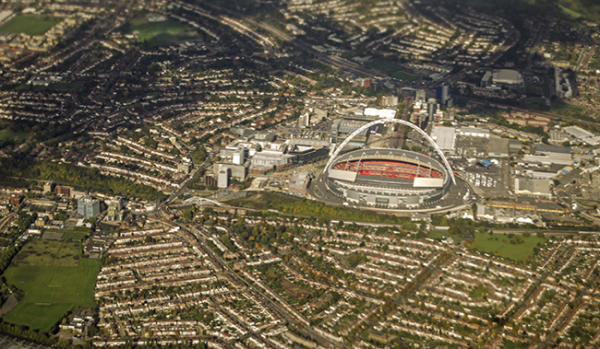 Exploring houses for sale
Wembley has several distinct areas. Barn Hill Estate has many large, detached houses, while new developments have sprung up in Alperton during the past 30 years. Meanwhile, Wembley Park, located next to Wembley Stadium, is a blend of modern houses and shops.
Wembley is also home to Roe Green Village, a quaint area built to house workers at a local aircraft factory during World War One. It's now a highly sought-after pocket of London, with a community-run walled garden, filled with flowers, wildlife and ponds.
Things to do in Wembley
If you're a football fanatic, then a tour of Wembley Stadium will be top of your list. You can explore the changing rooms, press room and even get your hands on a (replica) FA Cup.
But Wembley's not just about the Beautiful Game. It is home to the boutique Lexi Cinema on Chamberlayne Road, where all profits go to South African charity, The Sustainability Institute.
You'll also find the famous BAPS Shri Swaminarayan Mandir, otherwise known as Neasden Temple, on Brentfield Road. It is Britain's first authentic Hindu temple and was built using traditional methods with Italian marble and Bulgarian limestone.
And nearby on Ealing Road is Shree Sanatan Hindu Mandir. Made entirely of imported Indian limestone, it opened in 2010 after 14 years of construction.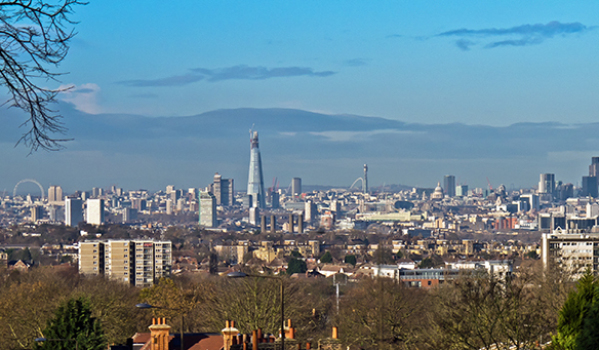 Infrastructure
Wembley is well-served by the North Circular Road, which forms a ring round around central London. But you may find it easier to get about on foot or by train.
There are four stations in the neighbourhood: Wembley Stadium, Wembley Central, Wembley Park and North Wembley. You can take the Jubilee, Metropolitan and Bakerloo Underground lines into central London, or Chiltern Railways to Birmingham, Oxford and Stratford-Upon-Avon.
Finding the best schools in Wembley
There are many independent faith schools in and around the Wembley area, the majority of which achieve high grades. They include Swaminarayan School, the first independent Hindu school in Europe.
And state schools in the area include Wembley High Technology College.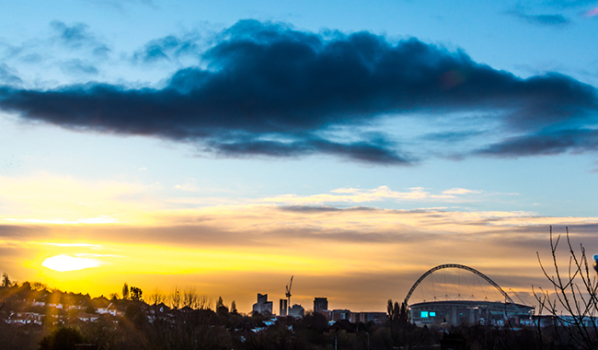 Finding the best pubs for Sunday lunch in Wembley
If you're hankering for a proper roast with all the trimmings, try The Fox and Goose Hotel near Wembley Stadium. This historic pub has a great beer garden, perfect for a pint of London Pride before the big game.
Alternatively, you can sample many cuisines from around the world in Wembley's restaurants, including Sri Lankan, Brazilian, Chinese, Vietnamese, Indian, Greek and more.
Best kept secrets in Wembley
It may come as a surprise that Wembley is not entirely urban. Fryent Country Park, which sits between Wembley Park and Kingsbury, covers 30 hectares of green space. It's an ideal spot for weekend walks – a brief escape from busy urban living.
You might also be interested in...