West Lothian is home to some of Scotland's most spectacular countryside – and a range of historic castles, grand homes and churches. What's not to like?
West Lothian is sandwiched between the Scottish cities of Glasgow and Edinburgh.
It is one of the country's most historic counties, with imposing ruins, ancient sites and grand buildings. It's also predominantly rural with three country parks: Beecraigs, Polkemmet, and Almondell & Calderwood.
The current average house price is just £164,000, although prices in the more desirable areas, such as Linlithgow, can be steeper. You can take a look at the latest figures here.
You can find out more about the cities of Edinburgh and Glasgow by checking our dedicated guides.
Living in West Lothian: what to expect
West Lothian is characterised by towering hills – both natural and man-made. 'Bings', such as Westwood Bing, are distinctive red-coloured soil heaps that dominate the skyline, and are the most visible evidence of the industrial era.
But the industrial age has left its mark in other ways too, such as the traditional stone miners' cottages that line the main roads in many towns and villages.
There are many listed buildings to explore, including royal palaces and medieval churches.
And there's always the countryside to escape to. Hike or ride through West Lothian's country parks and spot red deer and other wildlife.
On wet days, head to towns such as Livingston, which have cinemas, theatres and shopping centres. Edinburgh and Glasgow are also less than an hour away by car or train.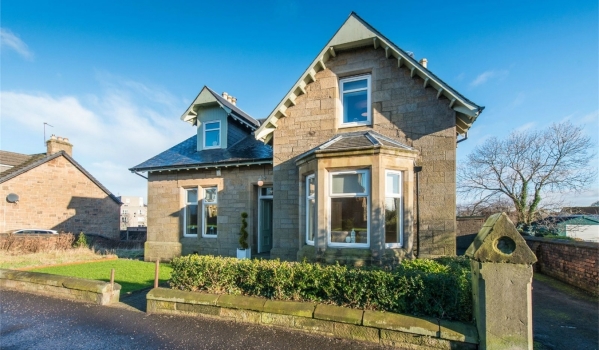 Where to start your property search
Urban living: If you want modern amenities, take a look at Livingston. Snap up a modern detached home with a double garage on Albyn Drive or Gelder Drive, or a semi-detached villa on Bankton Green. Terraced homes are also available on Beech Place and Rushbank. For contemporary homes, the New Almondell development could be just the ticket.
Historic Linlithgow is sought-after. If you have the budget, check out the baronial houses and stately country homes on the outer edges of the town. Alternatively, consider the 1970s semis on Springfield Road or the two-bedroom terraces on Burghmuir Court.
Bathgate sits at the bottom of the Bathgate Hills. Spacious detached homes with large driveways are available on Kirkton Court and The Glen – some of which have panoramic views. Modern three-bedroom apartments can be found on Whiteside Court, and 20th-century terraces on Cochrane Street.
For easy access to the M8 and the Airdrie–Bathgate train line, search the small town of Armadale. Family homes from the 1920s are on offer on James Street whereas four-bedroom villas can be found on Thomson Road. More modest terraces line the roads of St Paul's Drive and Birkenshaw Way.
Broxham and Uphall, which merged in the 19th century, is also ideal for commuters thanks to its location near the M8 and M9.
Rural living: Torphichen village has a picturesque setting among the hills and its central location makes it ideal for travelling to Linlithgow and Bathgate. Property ranges from stone cottages to ubiquitous 20th-century terraces.
For new-builds, try the village of East Whitburn. Modern executive properties line roads such as Crofters Way and more will be built on brownfield sites over the coming years. See the development on East Main Street for an example.
Winchburgh is a quiet rural location. Uniform rows of original miners' cottages are found throughout, but there are also new developments, such as Seton Park and Winchburgh Village.
Coastal living: To be close to the Firth of Forth, take a look at Abercorn village. Many homes have views over the surrounding countryside and are fenced in with stone walls. If you're after seclusion, opt for a cottage or grand country house one of the private roads.
Newton is ideal for commuting to Edinburgh and Fife. Main Street has miners' cottages, some of which have been extended, and a good choice of 20th-century semis.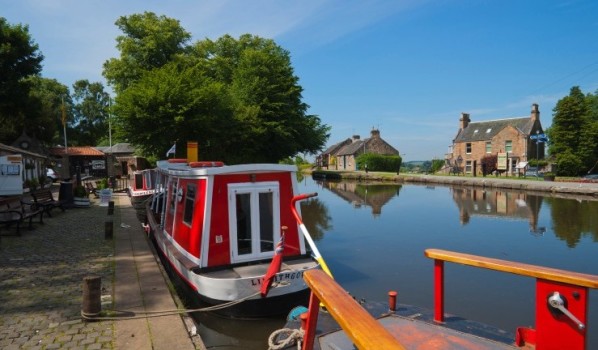 Getting around West Lothian
By rail: West Lothian has four main rail stations. There are trains from Bathgate, Livingston North and Linlithgow to Edinburgh as well as Glasgow (Queen Street). And there are also services from Murieston South to Edinburgh and Glasgow (Central) via Shotts.
A journey from Livingston North to Edinburgh takes 20 minutes and a trip to Glasgow takes 50 minutes.
By car: The M8 and M9 are two of Scotland's major motorways and both cross West Lothian. The M8 heads west to Glasgow and east to Edinburgh, and the M9 runs north to Stirling.
By air: Glasgow Airport has 30 airlines operating flights to 120 destinations, including long-haul flights to Canada, the US and the Caribbean. Edinburgh Airport has more than 179 routes provided by 45 airlines.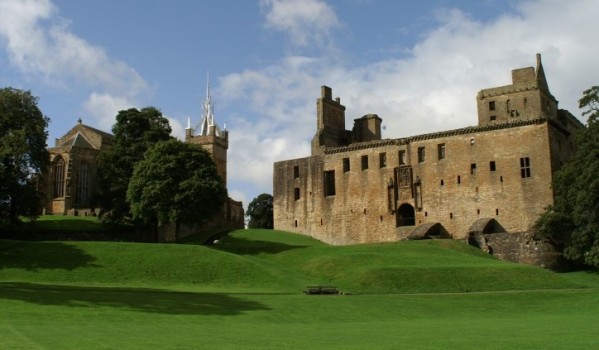 Things to do in West Lothian
History: You are spoilt for choice when it comes to exploring West Lothian's history. Head to the top of Cairnpapple Hill to find ancient burial sites and enjoy views across Forth Valley. The area has been a site for ceremonies and burials for 4,000 years, and the henge is estimated to date from 3,800BC.
Linlithgow Palace is one of the most striking historical structures. The ruins mark the location of the once spectacular birthplace of Mary, Queen of Scots. The impressive Grand Hall was built for James I, and in one of the courtyards is the restored fountain that allegedly flowed with wine when Bonnie Prince Charlie visited.
The village of Blackness is still overshadowed by the massive fortifications of Blackness Castle, which was built in the 15th century to guard the harbour. It has an eclectic history, including having been a garrison and a state prison. Climb the towers and wall for views over the Firth of Forth.
Cultural: The West Lothian Games showcase Scottish culture. The spring games include highland dancing, solo piping, 'heavy' athletics and tug of war, as well as a ceremonial pipe band march.
The art deco Regal Community Theatre in Bathgate has a programme of drama, comedy, film and traditional and popular music.
For more arts, head to Howden Park Centre in Livingston or Linlithgow Burgh Halls. The latter dates back to 1670 and it now contains a gallery that has regular solo shows, touring exhibitions and contemporary work.
Shopping: Livingston is the area's main retail destination. The Livingston Designer Outlet is home to more than 70 stores and offers savings of up to 60% on the biggest brands. The centre contains more than 155 shops and restaurants, many of them high street favourites.
Other town centres have an enviable selection of independent and specialist shops, particularly Linlithgow and Bathgate. Linlithgow farmers' market in front of the palace is also popular.
Outdoors: West Lothian is home to no less than three country parks: Beecraigs, Polkemmet, and Almondell & Calderwood.
Explore 68-hectare Polkemmet Country Park's woodland and riverside walks and spot roe deer, foxes, water voles and bats. The ever-popular Scottish Owl Centre in the park also gives you the chance to get close to native birds.
For more wildlife, visit the Bathgate Hills, where there is a herd of red deer and Highland cattle. An adventure playground is also open for children.
Food and drink: Treat yourself at Artisan Cheesecakes in Bathgate. Flavours change on a daily basis and range from Scottish tablet to strawberry shortbread. You can eat in or take a slice away to enjoy later.
There is also a wide choice of pubs and restaurants, which include popular eateries such as Auld Hole in the Wall in Linlithgow. It uses locally -sourced ingredients in dishes such as haggis, neeps and tatties. Pub classics such as chilli con carne are also served.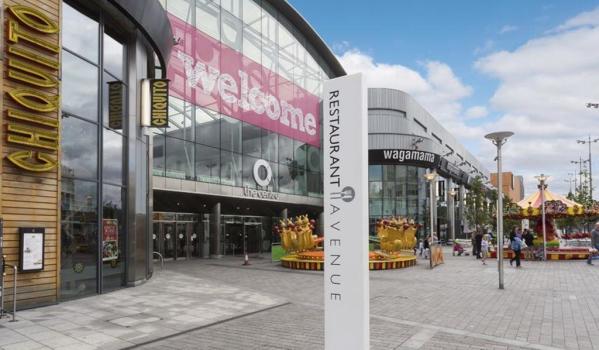 Hidden West Lothian
The Kirkhill Pillar sits near the Almondell & Calderwood Country Park visitor centre. This tall stone post is covered with Latin phrases, measurements and symbols and was commissioned by David Stewart Erskine in 1776 to commemorate his scale model of the solar system.
5 reasons to live in West Lothian
Convenient access to both Edinburgh and Glasgow

Historic attractions, such as castles, stately homes and historic churches

Craggy, hilly countryside

Affordable house prices

Range of property, from traditional stone properties to modern developments
You might also be interested in...
Does West Lothian appeal to you? Share your thoughts in the comments below.