Wiltshire is a pretty rural county, dotted with postcard-perfect villages and traditional market towns as well as the medieval city of Salisbury.
Wiltshire offers a snapshot of quintessential England: lush and verdant countryside punctuated by pretty villages with manor houses, bustling market towns, and the medieval city of Salisbury.
This is the home of traditional country pubs and stately homes. And it's also where you'll find unique attractions, such as prehistoric monument of Stonehenge and white chalk horses - iconic landmarks literally carved into the hillsides.
Living in Wiltshire
Predominantly a rural county, Wiltshire is dominated by rolling hills. In fact, there are three Areas Of Outstanding Natural Beauty covering almost half of the county: The Cotswolds, Cranborne Chase & West Wiltshire Downs, and the North Wessex Downs.
You'll find chocolate box villages in the countryside, such as Biddestone, Castle Combe, Monkton Farleigh and Avebury – famous for its mysterious standing stone circle.
And there are also several traditional market towns, including Trowbridge, Corsham, Malmesbury, Chippenham and Marlborough.

At the other end of the spectrum, Wiltshire is home to a few big urban centres, such as the large town of Swindon and the medieval cathedral city of Salisbury.
Where to start your property search
The current average property values in Wiltshire stand at £282,729, up £52,323, or 22.7% in the past five years. But there is a wide range of property across all price brackets.
Salisbury: The Cathedral Close is arguably the finest part of the city, where you can expect to pay a significant sum for one of the large, period country houses. Former Prime Minister Sir Edward Heath lived in the Close for many years.
Towns in Wiltshire
Swindon: You'll find a broad range of houses in this large town, from million-pound pads on the outskirts and Victorian terraces, to post-war flats and new-build homes.
Malmesbury: This charming market town has homes to match: from period properties, through to 1930s mock-Tudor houses in large mature gardens, and modern homes. Malmesbury town centre offers quaint stone cottages and flats above shops, while those on the outskirts give access to outstanding views and, sometimes, large tracts of land.
Corsham: Grade II listed mansions and country estates as well as new-build homes can all be found in this south western edge of The Cotswolds.

Chippenham: More attractive period homes set in spacious grounds as well as modern architect-designed homes abound in this historic market town.
Rural areas in Wiltshire
If your heart is set on a quaint, historic property, then you'll find a good range in Wiltshire's villages.
The Nadder Valley around the large village of Tisbury, the Wylye Valley and the Chalke Valley are all good areas to explore for villages with thatched cottages, former rectories and handsome manor houses.
But that's not all. The choice also includes Victorian terraced housing, post-war homes and new-build houses and flats.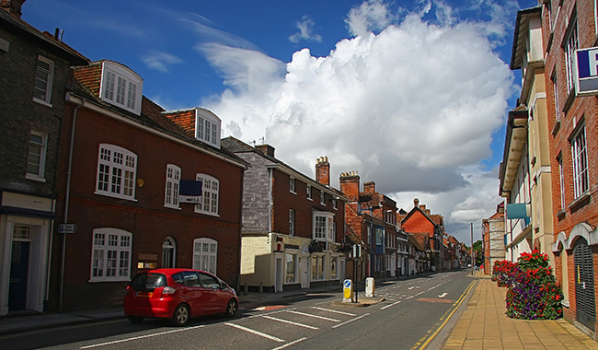 Getting around and about Wiltshire
Train: South West Trains operates between London and major hubs across the south west, such as Weymouth, Exeter, Bristol, Reading and Portsmouth, calling at various destinations in Wiltshire en route.
Trowbridge, Salisbury, Chippenham and Westbury all offer significant train connections.
Car: The M4 is the only motorway that runs through Wiltshire. There are also various 'A' roads that cut up the county, including the A303 that runs east-west.
Air: Heathrow is only an hour's drive up the M4 and Gatwick a little further, to the south of London.
Nearby there's also airports in Bristol, Bournemouth in Dorset and Southampton in Hampshire.
These last two, of course, have ports for sea links to France, Spain and beyond.
Things to do in Wiltshire
The Arts
Wiltshire has a vibrant arts scene. The Ageas Salisbury International Arts Festival takes place in Salisbury between May and June.
There are regular concerts at the Wiltshire Music Centre in Bradford-upon-Avon. Alternatively, there is the Wyvern Theatre and Arts Centre (which holds fayres, comedy, dance and more) and Swindon Dance – which holds classes and workshops – in Swindon.
If you're interested in art, visit the Young Gallery in Salisbury, Stonehenge Pottery in the village of Winterbourne Stoke, and Warminster's First-View Gallery.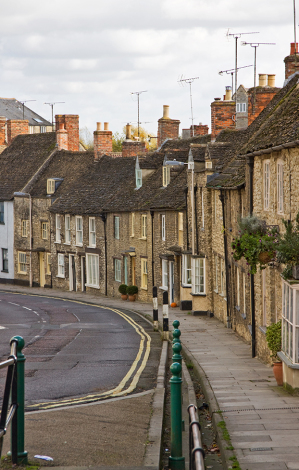 Eating and drinking
You'll find a range of international cuisine, from the ever-popular Eastern Chillout to the Greek Olive, in the major centres.
The county's great pubs and gastropubs – including The Rising Sun and Gladstone Arms, both in Chippenham – offer a range of traditional West Country cuisine.
The Cloisters, with its traditional English fare, is a popular pub in Salisbury, and the Jolly Huntsman pub in the village of Kington St Michael has built up a worthy reputation too, for more modern international dishes.
If you're still riding the American-style BBQ wave, there are mouth-watering treats to be had at Danny's Craft Bar & Kitchen in Salisbury.
History
Top of your list of things to do is visit Stonehenge, one the wonders of the world and the best-known prehistoric monument in Europe.
Another highlight is Salisbury Cathedral, which has Britain's tallest spire. It is surrounded by a number of equally fascinating buildings from the Wardrobe to the Arundells (Heath's former home).
You'll also find several of the country's finest historic houses, castles and stately homes at the Wilton, Stourhead, Longleat and Kingston Lacy estates.
Hiking
Step out of just about any door in the county and there's a place to hike to. There are more than 8,200 routes created specifically for walkers. And they take in local attractions, such as Barbury Castle and Wilton Windmill.
Shopping
Many independent shops in the county offer local meats, crafts and preserves. One highlight is the Allington Farm Shop in Chippenhan, which was featured in The Telegraph's top 50 farm shops. Fisherton Mill in Salisbury is a great place for artisanal fare.
There are markets in most of the towns in Wiltshire, from Amesbury to Wilton – many of them farmers' markets.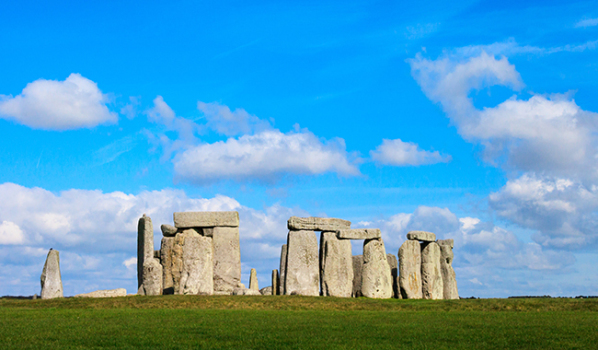 Activities with kids
One of Wiltshire's major family attractions is Longleat Safari Park near Warminster, where you can spot lions, feed giraffes and get close up with the lemurs.
Other great days out include Farmtastic Animal Farm near Chippenham, Cholderton Charlie's Farm near Salisbury, and Bush Farm Bison Centre near Warminster, with its elk, racoons and prairie dogs.
Hidden Wiltshire
Sevington Victorian School near Chippenham is now open as a living history museum, allowing children and adults to experience school as it was nearly 200 years ago.
Reasons to live in Wiltshire
Chocolate box villages with handsome period properties

Bustling market towns

Extensive and beautiful countryside, with three Areas Of Outstanding Natural Beauty

Historical attractions, including Salisbury Cathedral and Stonehenge
You might also be interested in...