Birmingham and its surrounding areas is undergoing a major regeneration, which makes it an ideal location for buyers interested in new-build homes.
Birmingham is more than booming – it's being rebuilt. The Birmingham Development Plan 2031 is one of largest regeneration schemes in history. Under six new 'Economic Zones' dedicated to areas including enterprise, manufacturing and technology, the Plan is designed to transform Birmingham into an environmentally sustainable economic powerhouse – rich in culture, leisure facilities and general standard of living.
The roll-out is well underway. In September 2015, permission was granted to build a 17-acre new home for Birmingham's Wholesale Markets in Witton. The old site – on the edge of the city's famous Bullring shopping centre – is to be redeveloped into a £500m 'family leisure' hub with art galleries, museums, shops, restaurants and cinemas.
This site alone will create an estimated 3,000 new jobs in the city and thousands more are in the pipeline. In fact, by 2031 when the Plan is scheduled for completion, Birmingham's population – already the highest of any British city outside London – is projected to grow by 150,000.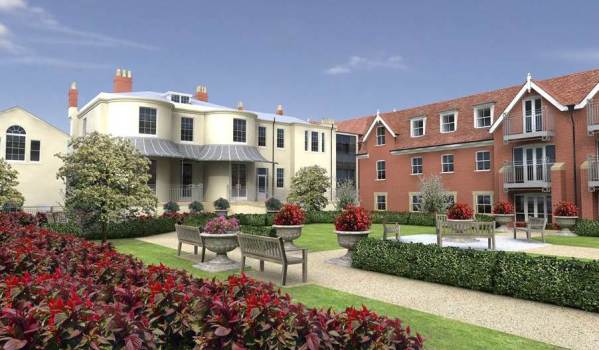 Good time to invest in new build
So what does this all mean? Firstly, that if you are in the market for new-build homes, Birmingham is an ideal place to start looking. New residential developments are springing up all over city and its surrounding suburbs in preparation for its metamorphosis. So, alongside its traditional redbrick Victorian housing stock, the range of new-build homes in Birmingham is now particularly wide and diverse.
Whether you are looking for a one-bedroom apartment within walking distance of Birmingham New Street train station, a town or mews house in the city centre's famous Jewellery Quarter, or a substantial family home in one of the surrounding leafy suburbs – you are unlikely to be disappointed.
Property prices vary of course depending on the area of the city you are looking in and spec of the home you want to buy – but currently Birmingham is one of Britain's more affordable cities.
Being on the brink of such enormous investment, this may not be guaranteed for long – so if you are looking to buy, now could be a good time. If you were looking at buying an investment home in Birmingham to rent, opting for a new-build could be a good bet in terms of appeal and maintenance.
The good news is, it's super-easy to start shopping for new-build homes in Birmingham as property websites like Zoopla allow you to filter every other type of home out of your search. If you switch to map view you can see exactly where developments are taking place around the city. This also gives you an idea of the scale of residential housing development that's underway in Birmingham.
It's worth looking outside the city too where you can often get more for your money. Building is thriving in towns such as Walsall for example which is only 8 miles from the city centre making for an easy commute.
Keepmoat's Waters Keep development for example, is currently offering a range of new-build properties. With four-bedroom family homes ringing in at around £150,000, it's already affordable. But there's also the opportunity to use the Government's Help to Buy scheme against many of the purchases too, which means only having to raise a 5 per cent deposit. You'll also get the benefit of a 20 per cent equity loan which is initially interest-free.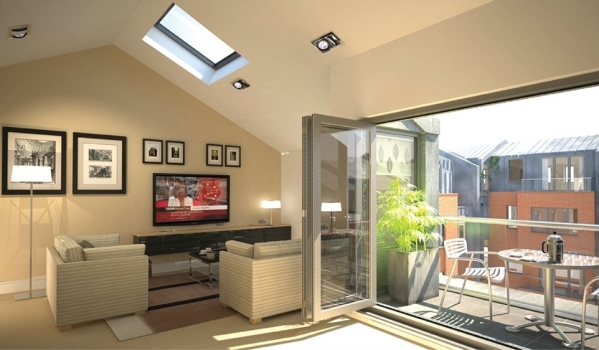 Get prepared for buying off plan
The term 'underway' is important here, as buying a home that's not finished means buying off plan. Buying off plan requires you to reserve an apartment or plot for a house in some cases before the build has even started. There will usually be a show home to view but failing that you'll have to rely on detailed plans and illustrations from the house builder.
Buying off plan can prove to be a great move in a booming housing market as the property could increase in value between the time you set a price and finally complete on the purchase. It may also give you the opportunity to make your own personal specifications to the home during the build, such as the position of plug sockets and choice of tiles or floors and fixtures and fittings.
But buying off plan also comes with its own set of risks. If you need a mortgage to buy your new-build home, mortgage agreements are only valid for a maximum of six months and many are as short as three months. If you have got to the point of exchanging contracts (known as Contract of Sale) but the home is not completed within the mortgage agreement period, your mortgage offer could be withdrawn.
This is most likely to happen if your circumstances have changed. For example, you have switched jobs, had a baby or you have decided to buy alone rather than jointly. However, when a mortgage offer has expired, the lender doesn't need to provide a reason to withdraw the agreement. It may have just tightened its criteria and changed its mind.
As you must pay your deposit at the point of Contract of Sale – which is at least 5 per cent of the property price – if you are unable to pay the balance on completion, you run the risk of losing this money and even being sued by the house builder.
Protection is available though. You shouldn't proceed with the purchase of a new-build home (off plan or not) unless the builder is part of a warranty scheme – NHBC's Buildmark is the most common. And, so long as the builder is signed up to one of these schemes, it will also have to adhere to the Consumer Code for Home Builders.
The Code states that your deposit and other fees should be refunded by the developer in the event of an 'unreasonable' delay between exchange and the completion date specified in the contract. For a house this is usually defined as no longer than six months, and for a flat no longer than 12 months. You also have a right to a refund if the property is significantly different to what was agreed.
The other risk when buying off plan is that the value of the home might actually fall in the time between committing to the purchase and completing on it. Especially if you are only putting down a small deposit, this means mortgage offer could be scuppered on the basis that the home is no longer sufficient security for the loan you applied for.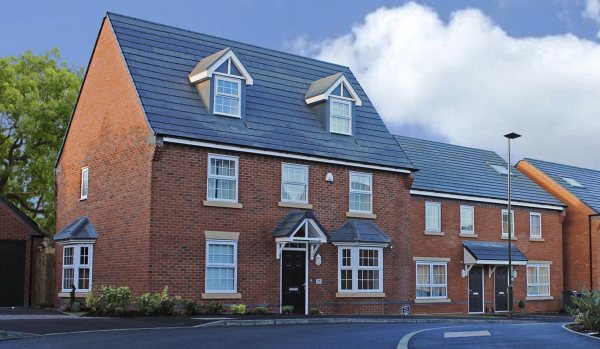 Affordability schemes for new-build homes
If you struggle to buy a home by yourself, opting for a new-build opens doors to some useful government schemes which can help boost your affordability.
Snagging checks
However you come to move into your new-build home, you will need to check for snags. These are small defects that should be ironed out before to move in. Examples of snags on new-build homes might include anything from a loose drain pipe to splashes of mortar on the brickwork.
You will need to conduct a snagging survey between exchange and completion – this checklist from the NHBC will make things easier – or pay an independent company to carry one out on your behalf.
Snagging is independent from the previously-mentioned warranty schemes which offer a combination of guarantee and insurance that the structure and fixtures of your home meet certain standards within the first 10 years of being built. Check which scheme your house builder is signed up to.
Things to do in Birmingham
If you are buying a new-build home in Birmingham before its major facelift, there are still plenty of attractions in this already-acclaimed metropolitan city.
Firstly, Birmingham is every shopper's dream. The famous Bullring is just one of nine shopping centres and arcades, while the city boasts its own Selfridges and, in 2015, opened one of the largest John Lewis' in the country. But with its staggering 570 different parks and estimated six million trees, there is ample green space on offer in Birmingham too.
Culture-seekers may appreciate St Phillip's Cathedral, the Library of Birmingham as well as the Birmingham City Symphony Orchestra and the Birmingham Royal Ballet.
For parents with young families, the National Sea Life Centre, Cadbury World, Thinktank Science Museum and miles of canal might appeal – as might Birmingham's National Indoor Arena which plays host to a wide range of international music stars.
The Custard Factory development, just outside the city centre tends to attract young professionals, being a hub for alternative bars and music venues as well as independent businesses in the creative, digital and media sectors. Birmingham also has a strong student community in light of its four universities, including the academically-renowned University of Birmingham.
What Birmingham lacks in sea air, it makes up for in great for transport links – the M6, M5, M40, M42 and M54 motorways all join the city directly to the rest of country. London is in easy reach by train too with a journey time of around 90 minutes. And as well as three separate train stations, Birmingham also has its own airport which is only five miles outside the city centre and offers flights to more than 100 international destinations.
You might also be interested in...