If you're interested in new builds in London, then you've come to the right place.
London is a melting pot when it comes to property. From mansions to mansion blocks and from post-war semis to architecturally-acclaimed ex-local authority flats, you are likely to find anything you want in the capital – budget permitting, of course.
But, because it's such a densely-populated and historic city, buying new-builds in London may not be anything you've considered. The fact is however, there are thousands of new-build homes and conversions in the capital and many more in the process of being built. Interested? You might be after reading our no-nonsense guide on what to expect.
Buy off plan and benefit from rising prices
First off, you don't have to wait for new-builds in London to be finished before you can buy – you can choose to buy off plan instead. This is where you pay the developer a percentage of the property price – typically between 20 and 30 – to exchange contracts and then stump up the balance when the home is completed.
But if you buy off plan in London, you could be onto a winner. As the price will be fixed from the start and property values in the capital can climb quickly, the arrangement means you could have a year's worth of equity growth under your belt before you've even started.
On the flipside though, mortgage agreements are only valid for between three and six months. And if your completion date is scheduled later than this, you could end up financially committed with no means of paying the balance. Get organised on dates or arrange for the developer to take a holding deposit instead of committing to exchange contracts. And remember of course that property values can go down as well as up.
Opportunity for Shared Ownership
If there's simply no way your salary and/or deposit will stretch to buying a property in London, the good news is many new developments offer the chance to buy just a share of it under the Shared Ownership part of the Government's Help to Buy scheme.
Shared Ownership allows qualifying homebuyers to purchase between 25 and 75 per cent of the property from a local housing association instead of from the developer. You then pay an affordable rent to the housing association on whatever proportion of the property you don't own. When you are financially able, you can buy further chunks from the housing association – a process known as 'staircasing' – until you own 100 per cent of your home.
You will have to meet qualifying criteria for Shared Ownership, which is explained at the relevant section of the Government's Help to Buy website. It's also worth noting that, while you can still sell the home if you don't own all of it, the housing association reserves the right to source the buyer – which may or may not work in your favour.
Alternative Government support for buying new-builds in London, comes in the form of the Mortgage Guarantee and Equity Loan parts of Help to Buy. Look also at the recently-announced Starter Homes initiative which offers discounts of at least 20 per cent off the market value of 100,000 new homes. You will have to be aged under 40 for this scheme which is only available in England. You can register your interest here.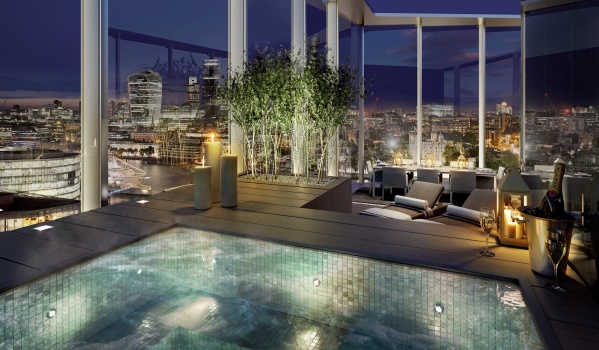 Only pay for the space you need
If you are buying on your own, or even as part of a couple, you may decide it's worth sacrificing a bedroom and putting that budget towards a more central location instead. If this is the case, a new-build development could a great starting point as many now offer a range of one bedroom flats and studio apartments.
Think carefully about this decision, though. Moving itself is an expensive process so if you'll need a second bedroom any time soon, it could be worth stretching yourself now. Two bedrooms also gives you the option of renting one out, which is a great if you ever need a boost to your income. From April 2016, you will be able to earn an annual £7,500 tax-free under the Government's Rent a Room scheme – up from the previous limit of £4,250.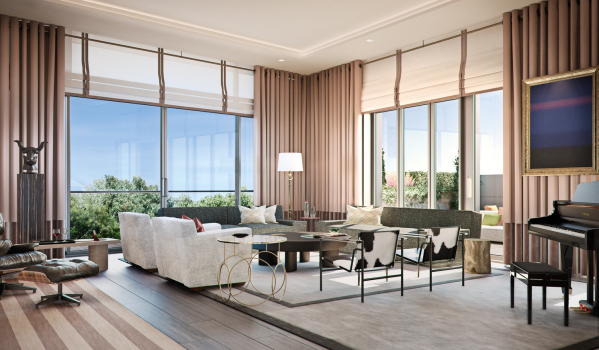 You'd be hard-pushed to find a new-build conversion in London without some form of historic or architectural significance attached to it. Examples of buildings converted into residential homes in the capital range from hospitals to football stadiums, and from churches to power stations.
As well a fantastic back story and a chance to own a slice of London heritage, buildings like these often come with large rooms, high ceilings and grand entrances. Depending on the nature of the conversion however, you might pay a premium for the 'novelty' factor. Watch for service charges too as they can run into thousands of pounds a year.
London is one of the most expensive places to buy property in the world. So the last thing you'll need when you finally move in is a load of costly repairs. You can get around this if you buy a new-build though as your developer will be signed up to a warranty scheme. This provides guarantees and insurance for the structure and fixtures and fittings of the property for the first 10 years. In most cases this will be the Buildmark warranty which is issued by the National House Building Council (NHBC).
If you are buying your new-build home as part of a Shared Ownership scheme, the housing association will have the warranty documentation. But housing associations tend to work with NHBC's warranty scheme so you can find out about your cover by calling its customer services department on 0800 035 6422.
As well as the bricks, mortar, fixtures and fittings, when you buy a new-build apartment the lease is new too. This means it has a long time left to run – up to 999 years with many London developments. This removes one of the most common and notorious headaches of flat-buying in London; if the lease is short (80 years or less), mortgage lenders don't like lending on the property and it also becomes very costly to extend. So, as well as a long lease being a bonus when buying, it will be a bonus when you come to sell too.
Many house hunters in London will have already lived in the city – either as a tenant or a homeowner. And, arguably, this results in being quite fixed about your ideal location – the most classic example being 'north or south of the river'.
If you try extending your search to different areas of London, you might find you can actually afford a two bedroom terrace instead of a flat in some areas you hadn't thought of – or even hadn't heard of. It's also worth bearing in mind that many sites for new residential developments are chosen because of forthcoming new transport links, such as Crossrail. So don't be put off if it's that bit further out.
The true cost of new-builds in London
Just like when you buy a new car, the cost of a new-build home can come at a premium – especially in London where demand for property almost always outstrips supply. But, just like when you drive a new car off the forecourt and the premium evaporates, premiums on a new-build homes can disappear as soon as you move in. In this case, make sure you research prices on comparable new developments using property websites like Zoopla.
Check also that the quoted annual service charges seem appropriate for what you are getting in return. These charges can be something of a minefield but the Government-funded Leasehold Advisory Service has a useful section on its website which details what's reasonable to expect.
If you find the property does come with a premium, whether it's worth paying or not will depend on your own circumstances and priorities. For example, many London apartment blocks offer a concierge service and facilities such as gyms, swimming pools and even cinema rooms. If these are things you would otherwise be paying out for separately, it follows that you will be getting better value for money – both in the price of the property and in ongoing service charges.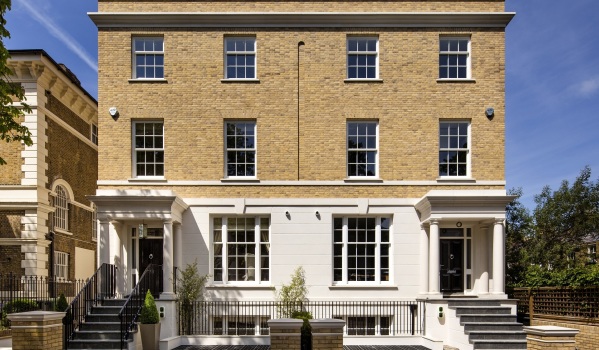 The same applies to parking. Even street parking for residents in London can cost hundreds of pounds a year – or even more if you live centrally. If the apartment comes with a parking space and you have a car, a premium could be worth paying. But if you'll have to pay extra for a space, find out from the relevant local authority what it costs to park your cat on the street – and do your sums.
If you are not a fan of DIY and home improvements, a new-build home also comes with the benefit of a new boiler, fixtures and fittings and fresh decor which will save on costs when you arrive. This can even extend to curtains and carpets for the most 'hands-off' of buyers.
Buying new-build in London is something suited as much to personality and circumstances as it is to budget. But even if you think yours don't fit, at least you won't lose anything by looking.
You might also be interested in...