Following the success of the London 2012 Olympics, how is Stratford's property market shaping up?
Three years ago, Mo Farah, Jessica Ennis and Greg Rutherford were lighting up the Olympic stadium, winning three gold medals for Team GB in the course of a single, glorious day.
Today Super Saturday is just a happy memory and the stadium is rarely open to the public - in 2016 it will become home to West Ham United FC. But Stratford itself has enjoyed a tremendous reversal of fortunes since the London Olympics, transforming from little-known run down suburb to one of the capital's strongest housing markets.
Where is it? East London.
How much will it cost me: An average property in Stratford costs £351,126, up 6.3 per cent in the last year. Renting a two bedroomed flat, meanwhile, will cost an average £1,679pcm. "In the last two years growth has been phenomenal," said Simon Hart, sales manager at Foxtons estate agents. "Over the Olympic period it was a little uncertain but since the beginning of 2013 prices have just continued to rise." Most of Mr Hart's clients are owner occupiers – young couples priced out of trendy east London postcodes like Shoreditch and Hoxton. He has seen a slight decline in the number of buy to let investors in the area, however, because its rising prices mean the yields they can earn have been whittled down – although, he said, a yield of five to 5.5 per cent is still achievable.
What the experts say:
"Stratford is now the go to place right now," said Sarb Rai, owner of Martin & Co estate agents. "It has got all the infrastructure you need: the shops, restaurants, bars and traditional pubs, and you can get into town in just 20 minutes."
Indeed Stratford's already excellent transport links will get a boost this year when 24-hour weekend services arrive on the tube, and in 2016 its stations will be rezoned into Zone 2, making commuting cheaper. It will also be part of the Crossrail network, from 2017.
Mr Rai said that buyers tend to be investors from the UK and Far East, as well as young professionals keen to be close to work in the City and Canary Wharf. One issue he does have is with the standard of local schools - which he feels must improve before the area will start to attract family buyers.
Christopher Chidgey, residential sales and lettings manager at Strettons estate agents, said many buyers had been priced out of neighbouring Hackney and Dalston, where prices currently stand at around £900 per sq ft compared to Stratford's £650 to £750 per sq ft.
"We are also starting to see a lot of students coming into the area, now that we have the University of East London," he added.
Any downsides? A real lack of family sized housing is a problem - and as Mr Rai suggests not all the local schools score well with Ofsted. Stratford's skyline is likely to be marred by cranes for years to come as new sites are developed - last month Westfield submitted a planning application to build 1,225 homes beside its shopping mall. But while billions are being spent on new developments parts of Stratford do remain very grotty.
Top schools: Ranelagh Primary School and Stratford School (seniors) are both rated "good" by the Government schools' watchdog. School 21 (mixed, ages four to 18), a new free school has been judged "outstanding" by Ofsted.
Transport links: Stratford is exceptionally well connected with high speed trains to St Pancras, the DLR to Canary Wharf, Central Line services to the City and West End, and, in 2017/8 Crossrail will arrive offering services to the City, West End and Heathrow.
Landmarks: Take your pick: the Olympic Stadium, the swirly ArcelorMittal Orbit, the cavernous Westfield Stratford City.
History lesson: In 1556 a group of 11 men and two women were burned at the stake for being Protestant. A memorial to the Stratford Martyrs still stands in the churchyard of St John's on Stratford Broadway.
Where to eat, drink and make merry: Throughout August BeachEnd is the place to be. Around 1,000 tons of sand is being shipped to the Queen Elizabeth Olympic Park to create two beaches, with two bars and several cafes around them. Year round Fish Island is worth a visit, with venues including The Yard, a music, theatre and comedy venue, plus restaurant, and great café food at Hackney Pearl.
Retail therapy: Westfield will keep credit cards humming with more than 400 shops and restaurants.
Trivial pursuit: Abbey Mills Pumping Station doubled as a lunatic asylum in the 2005 movie Batman Begins.
For sale:
Enjoy amazing views over the Olympic Stadium from this three bedroom flat, priced at £800,000: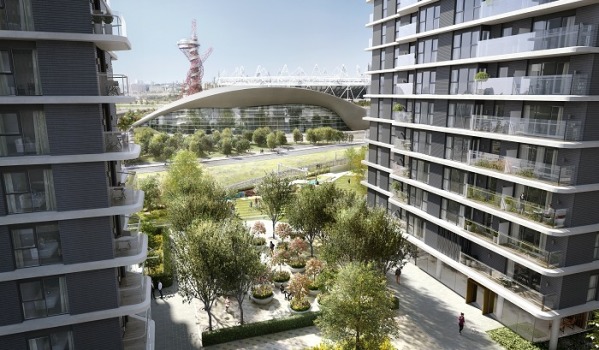 Be right in the thick of things with a modern, two bedroom flat beside Westfield, yours for £563,380: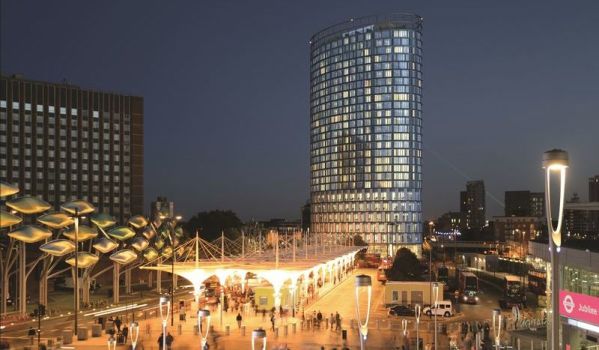 Houses are a rarity in Stratford - but there are a few clusters of traditional homes like this three bedroom terrace, priced at £499,995: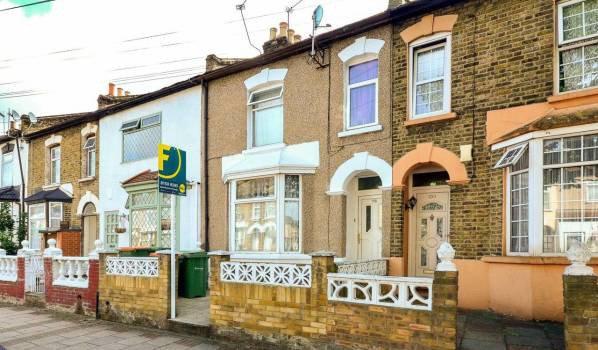 This one bedroom flat moments from Stratford Station, with an on-site gym, is available for offers in the region of £299,000: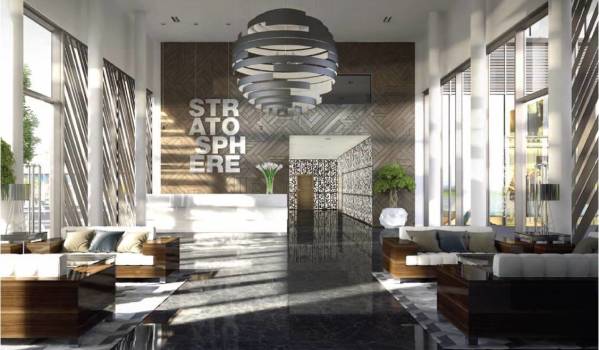 First time buyers could take advantage of a shared ownership scheme to buy a half share in this one bedroom flat, for £150,000: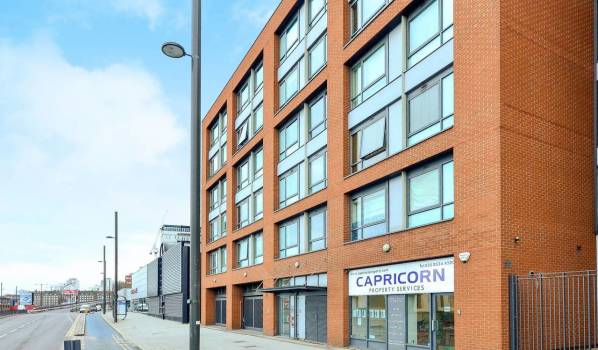 If you're serious about making a move to Stratford, then take a look at our moving checklist.