Zoopla's guide will take you step-by-step through the buying process.
Considering investing in property? A shop may not be the first thing that springs to mind but you could be missing a trick.
There is a wide range of shops for sale, from high street stores and farm shops, to big department stores and supermarkets. And they form an important part of the overall commercial property industry in the UK.
Shops, alongside other types of retail property, such as shopping centres and retail parks, totalled an enormous £337bn in value by the end of 2016. That is 38 per cent of all commercial property stock, according to the Property Data Report 2017.
So if you're interested in investing in retail property, then you've come to the right place. Zoopla's comprehensive guide will take you through the process step-by-step.
You will find that there are similarities between buying a shop and other types of commercial and residential property.
Get the timing right
Timing is very important when it comes to buying any type of property. So it's advisable to do your homework before pressing ahead with buying a shop.
Considerations to take into account normally include the price of shops for sale, the availability of stock on the market and what competition you might come across from other buyers. You may also want to investigate the liquidity of the commercial mortgage market, depending on your circumstances.
If you plan to let the shop, you should study tenant demand closely. The credit crisis hit the retail world hard. Several high profile retailers, such as Woolworths and Comet, as well as independent retail businesses, collapsed. Furthermore, many retailers' appetite to rent shops weakened. You should make sure that there is demand from strong businesses to avoid being left with a tenant struggling to pay their bills or worse, an empty shop.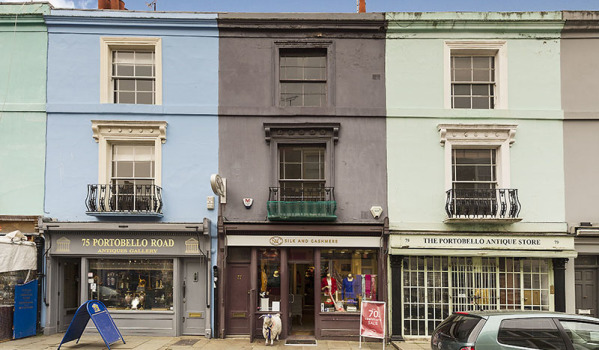 Choose the location carefully
It's a pretty tired mantra but it continues to hold weight: location, location, location. You will want to find a shop where your business – or tenant, if you let the property – can thrive.
Locations to consider in the retail sector include shops in town centres and high streets, retail parks or shopping centres.
You will need to take into account a range of factors when deciding on the right location to buy a shop. As a rough guide, you might want to think about:
Proximity: to staff, customers and suppliers


Visibility and footfall: so there is plenty of passing trade

Transport links: you should explore air, road, train and bus links so that staff, customers and suppliers can reach the shop easily

Parking: so that the shop is easily accessible for staff, customers and suppliers

Delivery times: so that suppliers can reach the shop without major restrictions

Noise: if the shop is located in a residential area, you will not want to attract complaints from neighbours

Competition: consider which businesses are located close to the shop. You will want to ensure that the neighbouring businesses add rather than deter custom to the store.
You should also look out for local initiatives that may be attractive if you plan to occupy the property, or stimulate tenant demand if you intend to let the shop.
You might want to investigate buying a shop in a location where there is an active Business Improvement District (BID), a business-led partnership that delivers additional services to local businesses.
New West End Company is the country's largest retail BID, for example. It represents businesses in the heart of London's West End, including Bond Street, Oxford Street and Regent Street.
Another option might be to find a shop in an Enterprise Zone. Businesses basing themselves on the zones can tap into a range of benefits, including up to 100 per cent business rate discount worth up to £275,000 over five years and simplified local authority planning.
You may also want to explore whether there are any schemes in place on the local high street. The Government has attempted to breathe new life into the country's high streets in recent years. In 2018, it unveiled Our Plan for the High Street, including a business rates discount and a Future High Streets Fund.
Pick the property type
A lot depends on your budget and the type and amount of space you require.
You should think about changes in the wider retail sector and how they might influence the type of shop you will need if you plan to occupy it. Alternatively, if you envisage letting the property, you will want to consider what type of shop will be in demand from retailers, both now and in the future.
For example, click-and-collect retailing has expected to grow significantly. You may need to consider how this trend might affect your business – or your tenant's. Will you need to buy a shop with space suitable for collection points?
Another important consideration to take into account when looking at shops for sale is the planning permission. The Town and Country Planning (Uses Classes) Order 1987 defines what business can take place in all commercial property.
Retail property comes under the A1 use class, which includes shops, hairdressers, travel and ticket agencies, pet shops, sandwich shops, showrooms, dry cleaners and internet cafes.
You can see a comprehensive list of planning use classes on Planning Portal.
If you envisage making changes to the shop you hope to buy, or plan to do business that is not permitted by the use class in place, you will likely need to seek planning permission. You should speak with the local council and seek professional advice from a commercial agent first. You can find agents from across the UK on Zoopla.
Finally, when you go on viewings, look out for all those tell-tale signs on the state of the shop, such as broken windows or damage to the roof, dubious electrical wiring and broadband black spots. These issues will likely be revealed in a survey, if you proceed through to striking a deal. However, it's useful to get a measure of the level of repair work you might need to do at an early stage.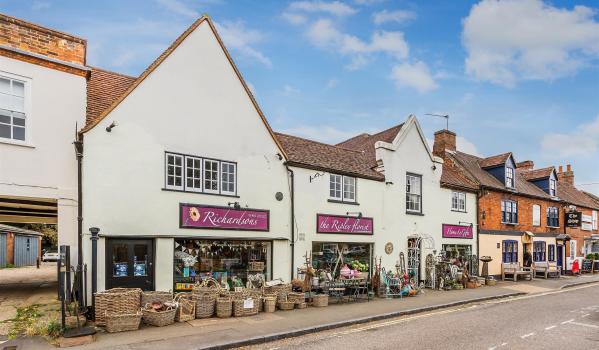 Determine the budget
The cost of buying a shop extends beyond the purchase price, of course. You will need to pay Stamp Duty Land Tax (Stamp Duty) if you buy a shop worth more than £150,000 in England and Northern Ireland. Stamp Duty relief is available in certain circumstances. For further details, consult HM Revenue and Customs (HMRC).
Stamp Duty has been replaced by Land and Buildings Transaction Tax in Scotland and Land Transaction Tax in Wales.
Retail businesses that trade out of shops want to maximise sales revenues. Therefore, if you plan to occupy the shop, you will probably want to keep a part of your budget aside to decorate and fit out the premises and create an environment that will appeal to customers.
Other factors to build into your budget will probably include the cost of professional advice from commercial agents, solicitors and lenders.
Don't forget that there are also ongoing costs associated with owning a shop. If you plan to let the premises, you may wish to share these costs with your tenant. They include insurance, local authority charges, repairs and maintenance, running costs and service charges, and potentially VAT.
You should also study the Energy Performance Certificate, which will show you how energy efficient the shop is and how much the energy bills might come to.
Business rates are another major cost to keep in mind. Landlords that let their property usually pass the business rates bill on to tenants.
There are two main factors used to calculate business rates. They are the rateable value - broadly the open market rental value - of the commercial property and the level of the uniform business rate (UBR). A revaluation to adjust the business rates to reflect changes in the property market usually occurs every five years. The most recent revaluation came into effect in England and Wales on April 1, 2017, based on the rateable values from April 1, 2015.
You can apply for exemptions, such as small business relief.
The local council sends the business rates bill in February or March each year for the following tax year.
Secure the finance
You may need to secure a commercial mortgage to buy a shop. Major high street banks and building societies offer this type of finance. It might also be useful to seek advice from a commercial mortgage broker. Homework, as always, is key to securing the best deal.
The lender will want to feel reassured that you will be able to keep up with repayments. It may also want to see one or more of the following:
Business plan

Commercial mortgage repayment plan

Accounts and bank statements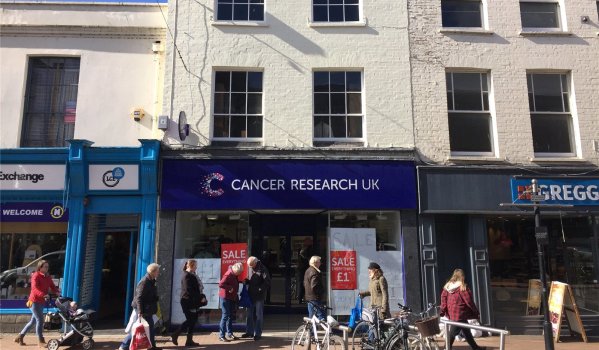 Make an offer
Once you have found a shop for sale that meets all your requirements, you will need to make an offer to the vendor – normally via their agent.
In a similar vein to if you were buying a home, you may need to negotiate with the vendor if they don't at first accept your offer.
However, once you have struck a deal, it is advisable to secure a lockout agreement where the shop for sale is taken off the market. Note however, that a lockout agreement is not available in Scotland.
If you are securing a commercial mortgage to buy a shop, now is the time to pin down a written offer.
Agree heads of terms
The sale will typically progress with the drawing up of a draft contract, often known as the heads of terms. You should now bring in a solicitor to oversee the legal work.
Undertaking Local Searches is important to unearth any plans that may impact the property. You may think twice about buying a shop if you discover that planning permission has been granted for a shopping centre nearby, for example. And you might not want to buy a shop if major construction is planned in the area, potentially putting off customers and making deliveries difficult.
You – and probably your lender, if you use one - will also want to carry out a survey of the shop you plan to buy to ensure that it is in a good state. After all, you will not want to be landed with an unexpectedly big bill for repair work.
Wrap up the deal
Once you're satisfied with the commercial property and the contract, and your finances are in place, you'll be in a position to exchange contracts.
Neither you nor the vendor will be able to walk away from the deal once the contracts have been exchanged without likely incurring a penalty. You will need to pay the deposit, if one is required.
Finally, when the remaining balance is paid to the vendor and the contracts are complete, you will be the new owner of a shop.
You may also be interested in...
Do you have any advice for buying retail property? Tell us by posting a comment below...