Looking at commercial property for rent? We've got you covered with this practical advice.
Looking for commercial property for rent? Whether it's your first foray into renting commercial property, or you already have some experience under your belt, it can still be a major commitment.
We've pulled together this handy guide to renting commercial property to help you navigate the process with confidence.
From finding the right type of property, through to knowing the key questions to ask the landlord, we've got you covered.
How to rent commercial property
1. Find the right commercial property for rent
Location, location, location
Location is one of the most important factors when deciding on new premises. You should thoroughly research the local property market dynamics, such as availability of property, tenant demand and rental values.
If you are looking for a restaurant, cafe or shop, you will want to ensure it has high footfall. If you are seeking a distribution warehouse, you will require good transport links. And if you are searching for office space or serviced offices to rent, you will need a location that staff can easily commute to.
You might also want to look out for incentives and initiatives in the region, such as Business Improvement Districts (BIDs), Enterprise Zones and Local Enterprise Partnerships (LEPs).
You can search for commercial property for rent as well as commercial estate agents operating in your area on Zoopla.
What type of commercial property is best?
There are lots of questions to ask when considering commercial property for rent. For example, how much, and what type of space will you need? Will this change in the near-future? After all, your business will be more profitable and easier to run if you pick the right commercial property for rent.
You should consider the number of employees on site, the processes used and any machinery needed. If you anticipate the business growing, will you need further space to expand into or will you relocate to another premises further down the line?
You may find, for example, that an open-plan layout or hot desking will save you business space.
It is advisable to double check that any commercial property you are considering renting has the planning permission for the business you will do while in occupation.
You can find a comprehensive list of use classes on the Planning Portal, the planning and building regulations resource for England and Wales.
If you wish to make some alterations to the commercial property, you may need to get consent from your landlord first.
There are other factors to take into account when inspecting commercial property for rent, such as:
Transport links: airports, trains, buses and roads
Congestion charges
Parking facilities and restrictions
Delivery facilities and restrictions
Proximity to customers, clients and staff
Impression it gives to staff and clients
Local amenities: cafes and shops for employees
Staff facilities
Equipment and furniture
Broadband coverage
You should also check the overall condition of the commercial property for rent, in the same way you would if you were renting a house. Look out for damp, cracks and plumbing issues, for example, and other defects.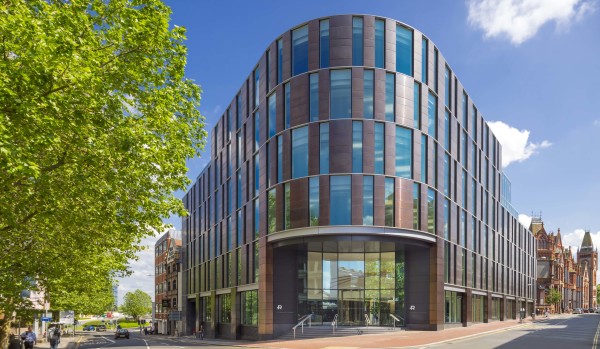 2. Renting commercial property costs
How much rent can you afford?
The level of rent is one of the most important questions to ask when looking at commercial property for rent. After all, it tends to be one of the main renting commercial property costs you will encounter.
Rent is normally paid quarterly in advance on March 25, June 24, September 29 and December 25. However, landlords are increasingly accepting rent payments on a monthly basis. Any service charge or insurance will usually be billed along with the rent. You may be asked to provide a guarantee for the rent and other obligations if your business is young or small.
A lease – particularly if it is a long one – may include rent reviews, typically every three, four or five years, which can alter the amount you pay over time. It's important to note that rent can go up as well as down, depending on the terms of the lease.
It is therefore advisable to research rental trends and forecasts before you sign on the dotted line. You can also seek the advice of a commercial estate agent.
However, there are other renting commercial property costs.
What will business rates cost?
You will need to factor in business rates, a tax on non-residential buildings in England and Wales. They are handled differently in Scotland and Northern Ireland. The rates cover shops, offices, pubs, warehouses and factories and are typically paid by tenants.
There are two main factors used to calculate business rates. They are the rateable value - broadly the open market rental value - of the commercial property and the level of the uniform business rate (UBR). A revaluation to adjust the business rates to reflect changes in the property market usually occurs every five years. The most recent revaluation came into effect in England and Wales on April 1, 2017, based on the rateable values from April 1, 2015.
You can apply for exemptions, such as small business relief.
The local council sends the business rates bill in February or March each year for the following tax year.
There may also be supplements in addition to the UBR, such as the Crossrail business rates supplement in London to fund the construction of the high speed rail link. Meanwhile, BID levies are paid based on rateable value but are separate to the normal business rates liability.
You will typically be expected to cover all or part of the service charges on the commercial property for rent. Service charges tend to include the maintenance of common parts of the commercial property for rent and a share of any repair or redecoration work. If your landlord is responsible for insurance, you may be required to share the cost too.
Energy is one of the other renting commercial property costs that is also likely to come into play. Shops are the largest consumer of energy in commercial property. However, they tend to be more efficient, according to a government source in the Property Data Report 2014. Your landlord is required to provide you with an Energy Performance Certificate (EPC) showing you how energy efficient the commercial property is.
Other factors to work into your budget may include:
Professional advice from commercial estate agents and solicitors
Local authority charges
Deposit to secure the commercial property
VAT, which is payable on some buildings
Stamp Duty Land Tax on commercial property valued above a certain threshold. It is based on the premium and rent
Decoration, repairs and ongoing maintenance
You can seek capital allowances, a form of tax relief. If you buy an asset to use in your business, you may be able to claim a capital allowance to cover the cost.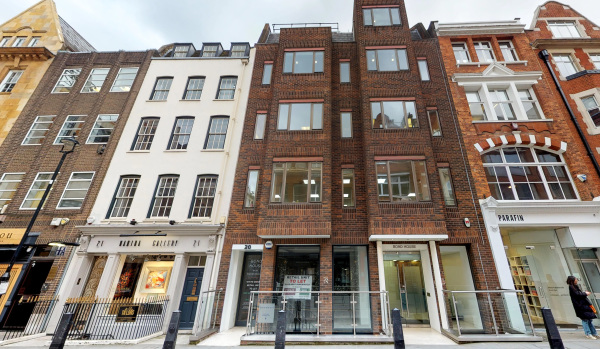 3. Negotiate a commercial tenancy agreement
You will typically secure a commercial property for rent by signing a lease agreement or licence.
A lease is a legally-binding contract which sets out the terms and conditions of the tenancy agreement between landlord and tenant. It offers long-term stability compared with a licence (see below).
The average length of a new lease is now 4.5 years compared to 6.8 years in 2003, according to the Property Data Report 2014. However, it can be 25 years.
Leases have become more flexible in recent years. Rent-free periods have become more prevalent, as have break clauses, which give you and the landlord an option to serve notice during the tenancy without facing a penalty. You should give your landlord two months' notice if you plan to exercise your break clause. Your landlord can only use it if you agree.
The Royal Institution of Chartered Surveyors (RICS) advises taking particular note of what the proposed contract contains on service charges, rent reviews, subletting space, assigning the lease, repairing and decorating obligations and personal guarantees.
Scroll down our guide to find some key questions to ask your potential landlord.
Licences are available if you are seeking a commercial property to occupy for a short period of time. They can be a good option if you are a start-up. The licence fee – equivalent of rent – might be due monthly in advance or even weekly. Licences tend to last up to six months and have fewer onerous conditions than leases. You will have no right to renew the licence upon expiry.
Licences are available on a variety of commercial property types, such as pop-up shops, warehouses refurbished and divided into office space, and industrial buildings.
Service contracts tend to be granted on serviced office space. They range from short to long-term arrangements, and may include the provision of desks and secretarial services as well as office space itself.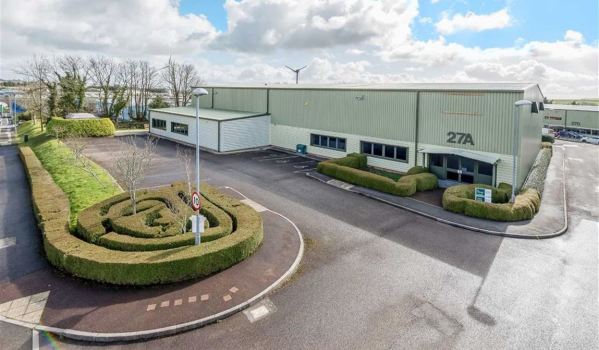 4. Agree an offer
It is commonplace to submit an offer on a commercial property for rent to the landlord's agent. The terms of the lease can be subject to extensive negotiation.
Once you have submitted an offer and had it accepted, you may want to ask the landlord to refrain from marketing the commercial property for rent any further. It will help prevent other interested parties from negotiating with the landlord.
A document containing the key points of the agreement will be drafted up in a document, known as heads of terms. It is not legally-binding. However, it is considered a draft of the main contract and generally includes:
Type of agreement
Description of the deal
Rental value, currency and payment arrangements
Proposed timescale, including the date of completion
The legal work begins when both you and the landlord agree the heads of terms.
It is advisable to carry out a building survey so you are fully aware of the condition of the commercial property for rent and any likely repair or maintenance costs. A survey normally details all aspects of the property, including the walls and floors. It will also flag up anything that has not been inspected and causes for concern.
You should set up a Schedule of Condition report to detail the exact condition using photographs, and attach it to the commercial tenancy agreement.
A local search is also a good idea to establish if there are any plans that may impact the commercial property for rent and the wider area. The search shows entries kept by the local council, and usually cover:
Planning and building regulations
Roads
General matters
You can undertake other searches to gain a more comprehensive view, such as flood risk assessments.
5. Exchange contracts and complete the deal
You will exchange contracts once the money to do the deal is in place and your commercial agent and your solicitor are satisfied with the state of the commercial property for rent as well as the contract. The deal will be legally-binding when the contracts are exchanged. However, in Scotland, the letting only becomes legal upon completion.
Completion – set out in the heads of terms document – occurs once the balance is paid.
Questions to ask when renting a commercial property
It's vital that you understand what's involved when you sign a tenancy agreement or license on a commercial property for rent. Here's some key questions to ask the landlord to get you started...
How much is the rent? Are there any rent-free periods?
When and how will the rent be reviewed?
How much are the business rates?
What other costs do I need to pay (such as service and maintenance charges)?
When and how will bills be paid?
How long is the lease?
Are there any break clauses and if so, when?
Can I assign or sublet the property?
What are my key responsibilities?
What property services do I get?
Can I renew?
Do you have advice on securing commercial property for rent? Tell us by posting a comment below...